The world has waited four years to learn what Steve Jobs meant when he told biographer Walter Isaacson that he'd "cracked" the television conundrum. Anticipation ran high for an Apple-branded integrated TV set. Now it looks like the company has other plans in mind—namely, a revamp of its existing TV set-top box and a new online service that blends streaming live TV and on-demand online programming.
According to the Wall Street Journal, Apple aims to debut its new TV service this fall. If the report is true, the iPhone maker may have a competitive advantage. Only a few online services offer both live TV and a streaming catalog of shows and movies (for now, anyway).
Even fewer would-be competitors can boast a potential customer base as enormous as Apple TV—which has moved some 25 million units and is reportedly worth billions. And that's to say nothing of the huge iOS-wielding user base.
See also: Apple TV Will Reportedly Get Siri And Apps—But There's More In Store
It might seem like this is Apple's game to lose. But the company can't cut corners. Expectations around television are different than for mobile gadgets. So if Apple wants its new TV offering to become more than just its latest "hobby," it needs to cover some key bases.
Apple's Fascination, And Challenge, With Television
The state of TV today "sucks," as Apple senior vice president Eddy Cue said at last year's Code Conference—which should have been a major clue that his company would aim to improve it.
Apple has had television on its mind for years—long before it joined forces with HBO as the exclusive launch partner for the HBO Now standalone streaming service. The recent WSJ report lines up with what Jobs told his biographer several years ago:
"I'd like to create an integrated television set that is completely easy to use," he told me. "It would be seamlessly synced with all of your devices and with iCloud." No longer would users have to fiddle with complex remotes for DVD players and cable channels. "It will have the simplest user interface you could imagine. I finally cracked it."
The hardware reference to "television set" aside, Jobs' overall theme was simplicity. That matches up nicely with the all-in-one approach Apple reportedly wants to launch later this year. With one box (the Apple TV) and one subscription (for streaming live television and on-demand titles), Apple could eliminate the need for cable or satellite TV.
Apple, of course, isn't alone in trying to blend live TV and streaming. Dish's Sling TV offering, launched in February, and Sony's new PlayStation Vue (which just debuted Wednesday in New York, Philadelphia and Chicago) do exactly the same thing.
Older stalwarts like TiVo are also experimenting with streaming features and app integrations. Currently, the digital video recorder works with TV signals from antennas, cable or satellite providers, but that may change before long. TiVo already supports apps like Netflix and Hulu, as well as the Opera TV app store. Soon, it may have some new additions, courtesy of Aereo. The company got a green light from a U.S. bankruptcy court to scoop up assets from the defunct startup, which attempted to grab OTA (over-the-air) TV signals and stream them online.
See also: Would-Be TV Disrupter Aereo Files For Chapter 11 Reorganization
With the fight for the living room heating up, Apple's new service will need to lock down a few essentials.
What Apple TV's New Service Needs To Compete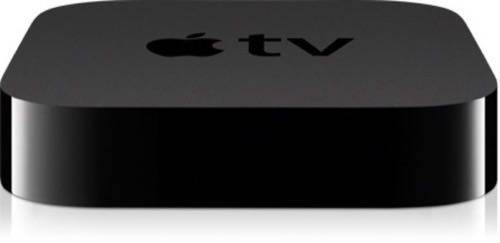 According to BuzzFeed, the new Apple TV device will come with voice control and access to the App Store for the first time ever. That may drive product sales, but it won't compel users to plunk down even more money on a subscription streaming service.
To drive the new offering home and make it enticing, especially in the face of growing competition, Apple needs to:
Make the selection good
Reportedly, Apple has been talking to broadcast and cable partners to flesh out its offerings. ABC, CBS, Fox, ESPN, Disney and FX may be on deck, while the chances of NBC coming on board seem slim. Apple almost partnered with NBCUniversal parent company Comcast on another streaming television offering last year, but talks appear to have fizzled.
The WSJ's sources say the company aims to offer around 25 channels. That would be far less than basic cable packages, as well as Sony Playstation Vue's lineup, which ranges from 50 to more than 85 available channels. But at least it's more than Sling TV's 16 channels.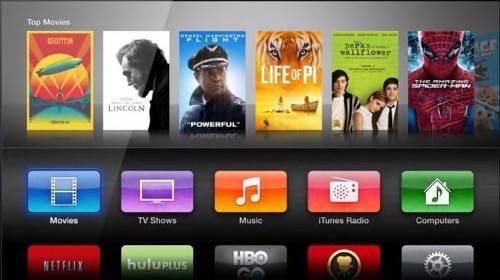 For on-demand streaming, Apple TV currently hooks to iTunes, which offers plenty of movies and TV shows via á la carte purchases or rentals for films, TV seasons or episodes. However, Netflix has proven the market for all-you-can-stream service for a flat monthly subscription.
Although Apple TV won't ditch Netflix—it's too popular to ignore—Apple should rethink its iTunes strategy if it wants to start holding its own against its future rival. For starters, the company should think about making at least some selection of videos available for a flat fee, similar to Amazon's Prime Instant Watch.
Make the system work with other gadgets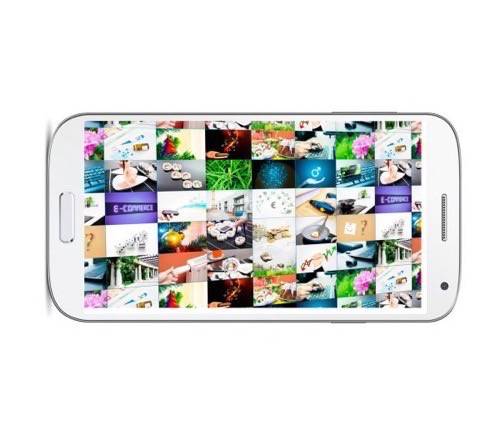 Apple doesn't play well with competing platforms. But it may need to, if it wants to give its online TV service its best chance at success.
What that could look like: Suppose Apple were to open up and give competing devices some basic remote-control functions—say, via an Android app? Likewise with allowing some iTunes streaming on Android or Windows devices. Sling TV, Playstation Vue, TiVo and others stream to mobile gadgets outside their own platforms.
The company should also think about casting support. Made popular by Google's Chromecast TV stick, casting—that is, wirelessly flinging videos via mobile devices—is one of the hottest features in streaming TV products. Samsung smart TVs, TiVo set-top boxes, Nexus Players, Rokus and other devices support it from a variety of phones and tablets, using either the DIAL protocol or Google Cast technology. Apple TV supports something similar through AirPlay, but the feature is limited to Apple gadgets only.
Apple's rigid and stand-offish approach may work for mobile, but television is another matter. Unlike smartphones, which are designed for individuals, TVs are usually shared among household members—not all of whom may be Apple users. To get whole families on board, the company may have to loosen its grip.
Make it easy to use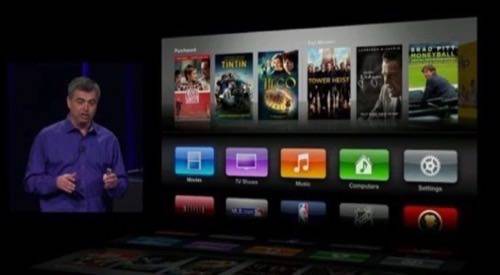 Apple's new service will test its mantra about simplicity. The experience will have to be as easy as navigating traditional television while managing more complexity, given all the ways people want to watch Internet TV—whether live programming, rentals or purchases, or other streaming options. If it's too basic or overly complicated, users could wind up wanting to throw something at their TV instead of enjoying it.
Adding Siri to the box will help, if it allows for both search and navigation, and works flawlessly. But even then, that's only part of the equation.
TiVo, Sling TV and Playstation Vue all allow for passive viewing. Playstation Vue offers a clean interface channel guide that makes it easy to find and play live shows, or save favorites. Sling TV brings channel-surfing to live streams, letting users easily fly through whatever's on by pressing a button.
TiVo has built a loyal following based on the strength of its easy-to-use interfaces and remote controls. Since it relies on cable, satellite and broadcast pipes (for now), it's very good at old-fashioned channel-surfing. But its primary function is recording shows, and as a DVR, it recently stepped up its approach. Now it offers a new OnePass feature, that can track and save your shows from live television or the Internet in one interface.
Make it cheap(er)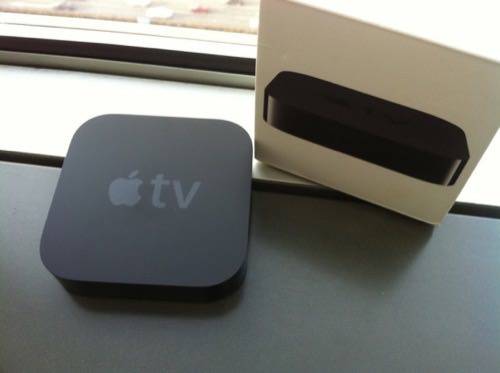 Apple will reportedly charge $30 to $40 a month for the service, which will work on the newly reduced Apple TV boxes, now $69 (from $99), and most certainly on whatever new model Apple has up its sleeve. It will reportedly work on iPhones and iPads as well.
That's not out of whack compared to the competition. TiVo service starts at $15 monthly, while Sony's Playstation Vue goes for $50 per month to start. Sling TV charges $20 per month, and unlike the others, isn't restricted to a single hardware line at all—it comes via an app you can download to Roku, Amazon Fire TV, Xbox One, Android, iOS, and Mac and PC computers.
Apple's service, limited to its Apple TV and iOS devices, is neither the least nor the most expensive. But at least it comes in way under the cost of cable or satellite service, which can easily run two or three times more.
But there's a rub: You need broadband Internet connectivity to make Apple's service—or any of the others—work. The cable operators still control those strings.
Unbundled, broadband access can cost $40 to $60. Add the Apple TV service subscription, and suddenly the savings don't look so steep. If you have to hunt down missing channels or shows somewhere else, the cost only goes up from there.
That would put the company and its new service in a tough spot. Because as it stands, the Apple TV service's selection and pricing are on the mediocre side, and striking deals to reduce the cost could be an uphill battle. Apple successfully managed to muscle the music industry, thanks to the influence of iTunes. But it's not at all clear whether the company has the same bargaining power in Hollywood.
Lead photo by Robert S. Donovan; TV with streaming apps and Android device images by Shutterstock; product images courtesy of Apple; Apple TV and box photo by ReadWrite