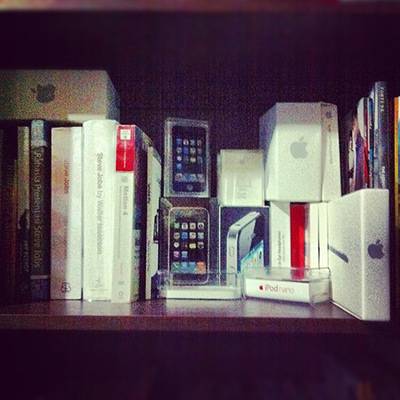 On the surface, Apple's Worldwide Developers Conference last week was all about new developer tools—well, that and some upcoming features in Mac OS X and iOS, its computer and handheld operating systems. Step back, though, and you can see the outlines of something much bigger: a hint of how Apple sees its future beyond smartphones and tablets.
Brace yourself, because it looks momentous. Think of it as Apple's plan for your new iLifestyle.
Gathering The Clues At WWDC
Some folks already live deep in the Apple ecosystem. But those iPhones, iPads and Macs were just the first step. Apple now looks to be laying a foundation for a much bigger and more pervasive platform that will bridge iOS and Mac OS X, and move outward from there to encompass practically every aspect of its users' lives.
It all starts with developers. After years of restrictions, Apple offered numerous software changes that will start opening up its tightly controlled operating software in still-limited yet significant ways. It showered iOS developers with 4,000 new APIs (see our API explainer) and new access to long-desired functions. For instance, apps will be able to communicate with each other, reaching outside those limited and isolating "sandboxes"; they'll also be able to tap the identity-verification functions of the TouchID fingerprint scanner introduced in the iPhone 5S last year.
See also: Apple Wants Devs To Love Swift, Its Shiny New Language—But There's A Catch
The changes will make apps more useful and open up possibilities for new app-based innovations. And that process could get a boost from Swift, Apple's new programming language, which is designed to make building iOS apps fast and easy work.
Meanwhile, Apple also took initial steps toward some entirely new fields—preliminary moves that are easy to discount because Apple didn't draw that much attention to them.
In a "blink and you'll miss it" portion of the presentation, Apple offered a (very) brief glimpse of HomeKit, its iPhone-driven foray into smart homes. The company didn't offer many details at the time, and its developer document on the HomeKit framework is also fairly sketchy. But the idea is to cut through the clutter of scattershot connected-home approaches by providing a common protocol for automated lighting, climate and security systems so that "third-party apps"—i.e., on the iPhone—can direct them.
In a similar way, HealthKit aims to create a central repository for the jumble of data collected by health trackers and fitness apps, one that can be of use to both you and your doctor.
The big notion in both introductions is "unification." That word is key to Apple's plans.
What Apple Aims To Fix
There's tremendous opportunity in smart homes, mostly because no one has managed to make them work well for the average consumer. In that sense, the connected-home industry is essentially broken.
See also: 5 Things To Consider Before Wiring Up Your Smart Home
Right now, wiring up your home involves wading through way too many complex decisions. Should you do it yourself or let Comcast manage it for you? You have to sort through standards (Zigbee? Z-wave? Insteon?) and weigh other options (hub or no hub? Wi-Fi or Ethernet? Throw in your lot with a single manufacturer or mix and match products?). Further complicating things is the fact that most of these approaches are incompatible, so heading down one path essentially means you have to start all over if you change your mind.
Apple has a knack for stepping into nascent, chaotic markets and imposing order with a streamlined offering that, often enough, turns into a blockbuster hit. It's clearly betting it can do exactly that for smart homes. As the company put it in its developer documentation:
Home Kit makes possible a marketplace where the app a user controls their home with doesn't have to be created by the vendor who made their home automation accessories, and where home automation accessories from multiple vendors can all be integrated into a single coherent whole without those vendors having to coordinate directly with each other.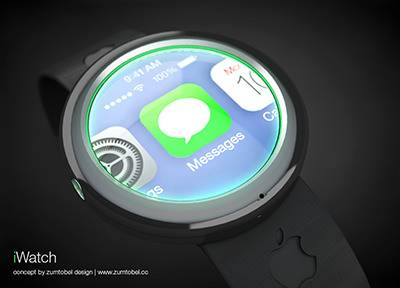 Likewise, Apple wants to bring together the piecemeal information gathered by health and fitness apps and make sense of it all. There's a lot of data from step trackers, heart rate monitors, smart clothes and such, and not all of it lines up.
See also: Why The Quantified Self Needs A Monopoly
In Apple's vision, the iPhone will match up the metrics and fill in gaps where it can. Actually deriving meaning from all that data in ways that are useful to healthcare providers is a trickier proposition. So the company partnered with the Mayo Clinic and other healthcare centers for their expertise.
It's not a stretch to think Apple will pull together its health and smart home initiatives. You can easily imagine HealthKit collecting data from connected health gadgets around the home, like digital scales and blood pressure monitors. That makes it a short hop from automating our lights to managing our health and wellness.
Take things just a step further, and Apple's systems could learn our behaviors and anticipate what we need before we know it ourselves. Lights might change to a soothing color when the system knows I'm tense. My devices could power off automatically because bedtime is near. Diet notifications might land on my wrist as soon as I open the fridge between meals.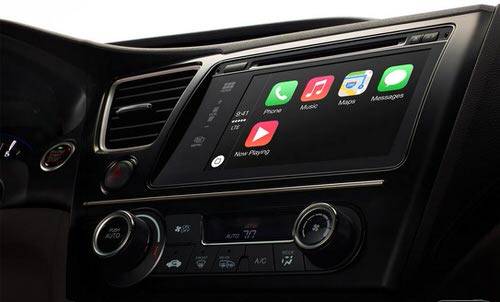 Now extrapolate just a bit farther—after all, Apple probably has. A few months ago, it got behind the wheel with CarPlay, its first attempt at pushing iOS into the automobile dashboard. A few months from now, CEO Tim Cook is expected to introduce a new wearable device. So instead of relying on other companies' electronics, there may soon be a sweep of Apple products all plugging seamlessly into the iLifestyle.
What Apple Gets In Return: The New iLifestyle
Supposing Apple does unify the car, the wrist, the pocket and your desk to manage your home and your health, there's no way around the fact that it's going to know a lot about you. An awful lot. And if that's Apple's end game, there's no doubt it will set privacy advocates on edge.
See also: Sorry, Apple's HealthKit Isn't Going To Give You Six-Pack Abs
That's where TouchID—currently, the iPhone's somewhat gimmicky fingerprint scanner—might alleviate some privacy fears. So far, most talk about this biometric authentication has focused on whether it could be used for mobile security or payments. (PayPal is reportedly exploring that very notion.)
But TouchID could also easily emerge as the guardian of your digital lifestyle by requiring biometric proof of your identity before unlocking your health data or home controls—even your car. (That might be an especially compelling proposition should Apple mount the scanner on an iWatch.) The likely consumer message: You can trust the system because your literal hearts and homes are safeguarded by your own fingerprint.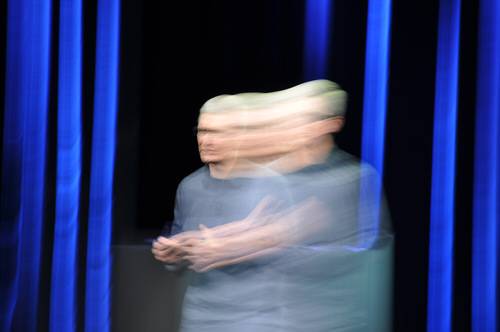 None of this will happen overnight, of course. But Apple has laid down a serious iLifestyle foundation. Now all it has to do is deliver on it—and convince people that an Apple-branded way of life is what they wanted all along.
Images courtesy of Flickr users Jon Rawlinson (Apple store logo), Mackenzie Kosut (Apple home with view), Fauzan Alfi (Apple gadgets), Philipp Zumtobel (iWatch concept), Blake Patterson (Tim Cook in motion). Carplay image courtesy of Apple.