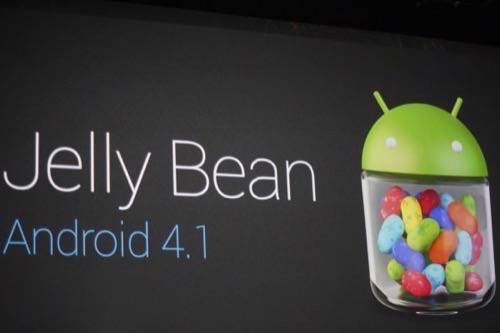 Ralf Rottmann is CTO and co-founder of Grandcentrix, the largest mobile app developer in Germany. He's also a hardcore Apple fanboy who has a house full of Apple products and more than 8,000 songs purchased on the iTunes store. He's tried out every big Android phone and found each one wanting.
But suddenly things have changed. He just got a Nexus 4, the flagship Android phone made by LG and running Jelly Bean, the latest version (4.1) of Android. And since switching it on two weeks ago, he hasn't touched his iPhone 5.
"When iOS 6 came out, for the first time I complained about the lack of innovation in this major new release. I asked myself whether we might see Apple beginning to lose its lead position in mobile platforms," Rottmann writes in an essay on Gizmodo.
Rottmann goes on at great length and great detail about all the ways, big and small, that Jelly Bean outguns Apple's iOS 6. The only thing he misses, he says, is iMessage.
Sure, he's just one guy. But he's a significant guy. And more and more people like him, from all around the world, are coming to the same conclusion.
Meanwhile, Back In Northern California
Nevertheless, in Silicon Valley the conventional wisdom still seems to be that the only people who use Android phones are people who are too cheap or too poor to buy an iPhone. There's a myth in the Valley that Android phones are bargain basement devices, and that people who use them aren't very tech savvy and don't really do anything with them. It's all pure FUD.
There's also this persistent myth the iPhone has some kind of lead. It doesn't. Not in terms of market share, not in terms of engineering, not in terms of design, not in terms of software, not in terms of maps, not in terms of voice recognition, not in terms of performance. In almost every way, the iPhone has been smoked.
(The one exception is profit. Apple is exceedingly profitable and rakes in obscene margins on the iPhone. But that's because Apple has been milking the same platform for years, selling last-generation hardware and investing too little in software. Apple spends a mere 2% of its revenues on R&D, far less than its rivals. Now those chickens are coming home to roost.)
Nevertheless, Valley folk continue to cling to their iPhones, even as their phones get eclipsed by Android.
Consider this article by Liz Gannes of AllThingsD who says 2012 was "the year I stopped using Apple's iOS apps." She's mostly embraced Google's apps, which she admits are better than Apple's.
The question then becomes, If you like Google's software, and why are you still using the iPhone? "I think iOS is a very nice operating system," Gannes writes.
The real answer, I think, is that old habits die hard. Out in Silicon Valley, Apple is the hometown team, and the iPhone, when it came out, was a very big deal. It was truly unique. But it's not anymore.
The rest of the world has figured that out. For once, Silicon Valley is playing catch-up.
Image courtesy of Reuters.