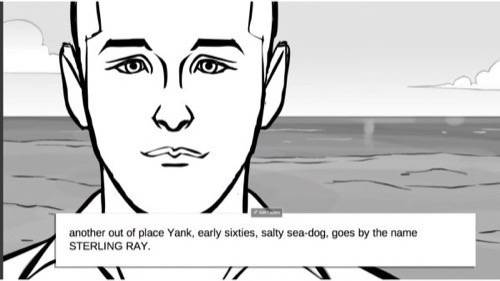 Amazon wants to help you produce your next indie movie hit.
Today, Amazon announced Storyteller, a free online tool that will automatically turn movie scripts into storyboards – with characters and dialogue – that can be shared with others for feedback.
Storyteller works by uploading a script to Amazon's production suite, Amazon Studios. It will identify scenes and locations and then "casts" them from a digital library of characters, props and backgrounds. Filmakers can then edit or upload their own images. Once done, the storyboard can be uploaded to Amazon Studios to share with the entire film crew.
Storyteller may seem like an arbitrary move by Amazon. It is kind of a wonky, fun, side project to the Amazon Studios suite. The e-commerce giant has been moving into original content over the past couple of years, producing a series of pilot TV shows that it viewers had a chance to vote on to see which ones would be made into full-length series. Amazon also acts as its own book publisher, giving authors the ability to publish e-books straight to its Kindle bookstore.
Amazon Studio (and the new Storyteller product) are similar to the tools Amazon gives to mobile developers. Amazon has created a suite of mobile developer tools for app publishers to create and monetize apps that can be published to the Amazon Appstore for Android on Kindle Fire devices. The theory is, if you give content creators free tools – be it free application programming interfaces (APIs) or a tool to turn a script into a storyboard – then content creators will be more likely to publish their works to Amazon. In turn, more original content will attract users to Amazon devices and services.
Top image: A storyboard from The Alchemist Agenda by Marty Weiss in Amazon Studios.