A new cartoon series called Agents of Digital is a compilation of stories that are all too familiar to those who work in Web development and Web marketing.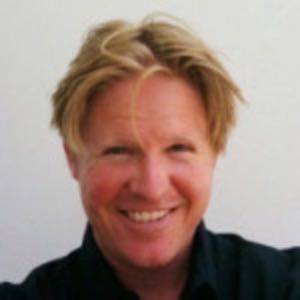 ReadWriteWeb reader Fred Roed, co-founder of World Wide Creative, is behind this new series. He says it's "a cartoon strip about a fictional digital marketing agency called Schitzen & Plumstead. The agency is run by two veterans of the internet." Our five favorite cartoons poke fun at the all-too-familiar delusions of entrepreneurs, programmers, social networking enthusiasts and misguided clients. You can grab the comic's feed here.
For a feed of ReadWriteWeb's very own cartoonist, Rob Cottingham, go here. And if you know of other aspiring Web tech cartoonist please let us know by posting links to them below.
Client Misunderstandings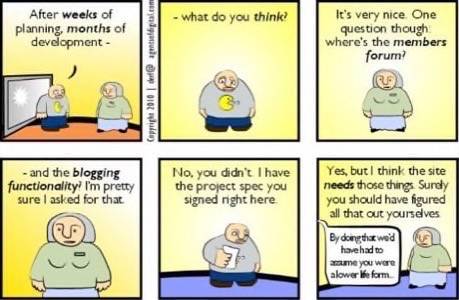 Five Types of Programmers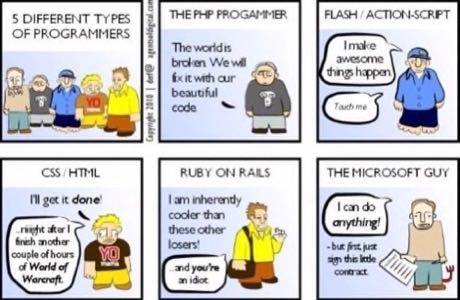 Entrepreneurs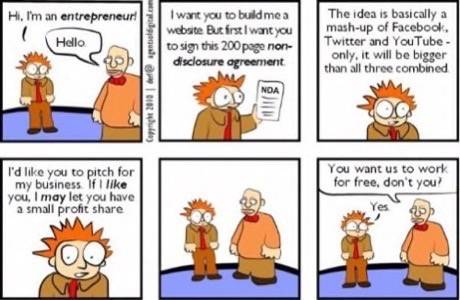 Social Networking Enthusiasts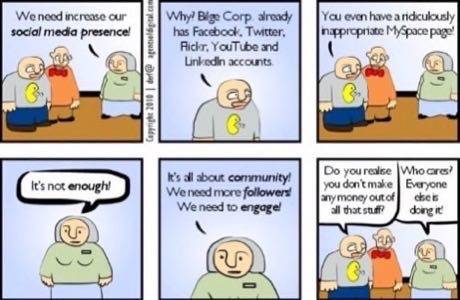 A Great Consultant