Tough economic times and
startups have at least one
thing in common – you need character and determination to survive.
Character is what it takes to win,
to believe and to persuade others. It's a mix of passion, determination,
sleepless hours,
hard work.
Character is about crossing the finish line, about achieving dreams and
goals.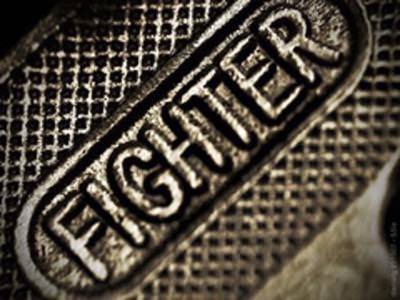 While there are inborn traits that help to develop character, often
character comes from inspiration. Ask any enterprenuer about who set the bar
for them and
you will hear the name of another enterprenuer, a historical figure, a
writer,
even a fictional character. So in this post, we look at five very different books that share a
common theme – remarkable people.
Reading them, you will be inspired to strive for perfection, to
innovate, to cross the finish line,
to fight hard for your idea and for your business.
1. Inside Steve's Brain, by Leander Kahney
There's probably no one in the tech industry who doesn't know or
admire Steve Jobs.
Tireless innovator and one of the fathers of computer technology, Steve
has had a hand in many modern marvels. His first famous
'child' was Macintosh, and the latest is iPhone.
Steve also revolutionized the music industry by taking music online, and
helped
push computer animation by funding Pixar.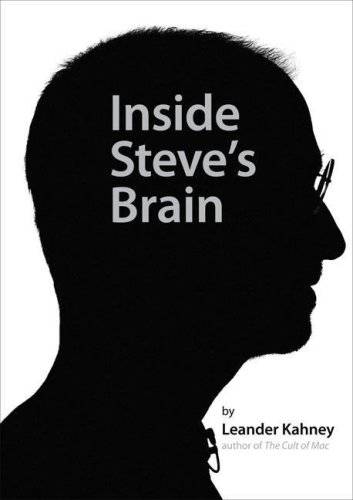 How has he done it? By being relentless, passionate and focused.
Steve in
the early days was reputed to be impossible to work with. Yet, he is
widely admired and recognized
as a great leader. The bottom line is that Steve gets the job done.
Kahney's book,
which Richard recently reviewed here, is
a compact edition that gives insight into Steve's character. You will
learn how Steve
utilizes creativity, focus,
and at times the stick, to drive Apple's team to build amazing
products.
2. What I Talk About When I Talk About Running, by Haruki
Murakami
Haruki Murakami is one of the best modern Japanese writers. His
books are creative and
unique, his writing is an inspiration. Murakami, not only a gifted
writer, is also a
remarkable character. In this book he describes his journey as a runner.
At age 30 he quit smoking and started running. Training tirelessly he readied himself for his first marathon. He
flew to Athens and,
retracing the original route, ran to the town of
Marathon.
Since then, Murakami has competed in at least one marathon and
triathlon a year. He trains with the same discipline
with which he iterates to perfect his writing. This short book reveals
simple yet powerful
truths. Reading these
pages, Murakami emerges as an incredible force of focus and will.
To learn more, read our companion post: What Startups Can Learn From Haruki
Murakami.
3. It's Not About the Bike, by Lance Armstrong
Lance Armstrong is one of the most impressive athletes in modern
sport. The stamina and character needed to win the Tour De France
are impressive, but Lance's most impressive race was not on the bike.
Shortly after winning his first world
championship
at age 25 Lance confronted testicular cancer. He fought it for a year
and won. This book focuses on this fight
and connects the dots in his life.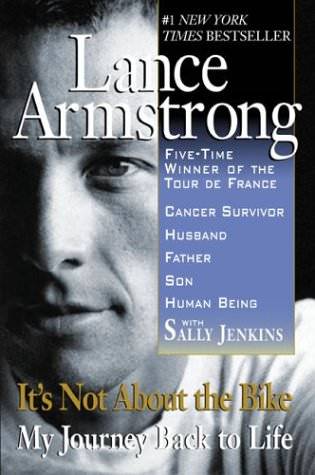 Written in a simple yet profound way, the book inspires on every
page. Armstrong reveals
that cancer made him a different, better person. It reshaped his
character from boyish, feisty,
more physical rider to a wiser, patient and more tactical cyclist.
Ultimately he argues that if it wasn't
for cancer he could never have become great.
The book relates an inspiring journey, the crux of which is: never
quit and never
back down.
4. The Maverick and His Machine, by Kevin Maney
Today IBM might not be the most inspirational company around, but
its story is full of innovation and character.
IBM owes its status to the pair of Thomas J. Watson, Snr and Jnr, two
different
men passionate about business and
computing. The book is a biography of IBM from its inception as CTR
(Computing Tabulating Recording)
Company
to the defining player in modern computing. Watson Snr's style was a mix of carrot and stick. He demanded a lot
from
employees
and focused on corporate culture. He planted roots of growth and scale
that were leveraged by his son, Thomas J.
Watson Jnr, who succeeded his father as CEO. Watson Jnr took the company
to the next level, pushing it into the mainframe business.
The father and son blend in a single narrative and what emerges is
IBM's
character of strength, passion,
focus and success. Even though the skills that created IBM differ from
those needed
to build a successful startup, the book is a great read for every
enterprenuer.
5. The Pixar Touch, by David Pierce
All five books on our list are full of strong characters, but the Pixar
team had to
endure plenty to realise their computer animation dream. For two decades
the team had to
work odd tangential jobs to stay alive. Remarkably the group stayed
together and survived
thanks to Steve Jobs, who bought Pixar for $5M from Lucas Digital and
(reluctantly) kept the company going through the years until its
triumphant launch of Toy Story and
the later multi-billion dollar exit to Disney.
What help the Pixar team win was an obsession to make computer
animation happen.
Even while Disney and Lucas Digital were dismissing the promise of
making movies
using computer graphics, the team stuck together. They continued to
build and enhance their software and algorithms,
ultimately leading to a set of solutions that enabled hits like Toy
Story, Finding Nemo and The Incredibles. The Pixar story is an inspirational
lesson on how enterpreneurs can succeed in business and life.
And now tell us about people and books that have inspired you and helped build your character.
Top image: Daniel Y. Go