What do Pied Piper and blockchain tools have in common? Both are always "coming soon."
By now most of us are familiar with blockchain, the technology underpinning cryptocurrencies like Bitcoin and Ethereum. Outside of cryptocurrency, blockchain has many purported use cases in scenarios that require an immutable ledger.
Rhetoric has elevated blockchain to godly status, labeling it as a bleeding edge technology poised to disrupt all facets of life, from voting, to smart guns, health data, stock trading, international shipping, and beyond.
We've seen a ton of other innovative blockchain ideas too, yet many are unproven or simply hypothetical. So, the question is, what projects are successfully implementing blockchain in practice?
In this article we'll strive to separate fact from fiction by showcasing 5 living projects that are actually using blockchain, with real world results. We'll gauge the viability of such projects, and see how proven use may affect the global climate and attitude toward blockchain adoption.
1. Arcade City
Peer-to-peer blockchain-based ridesharing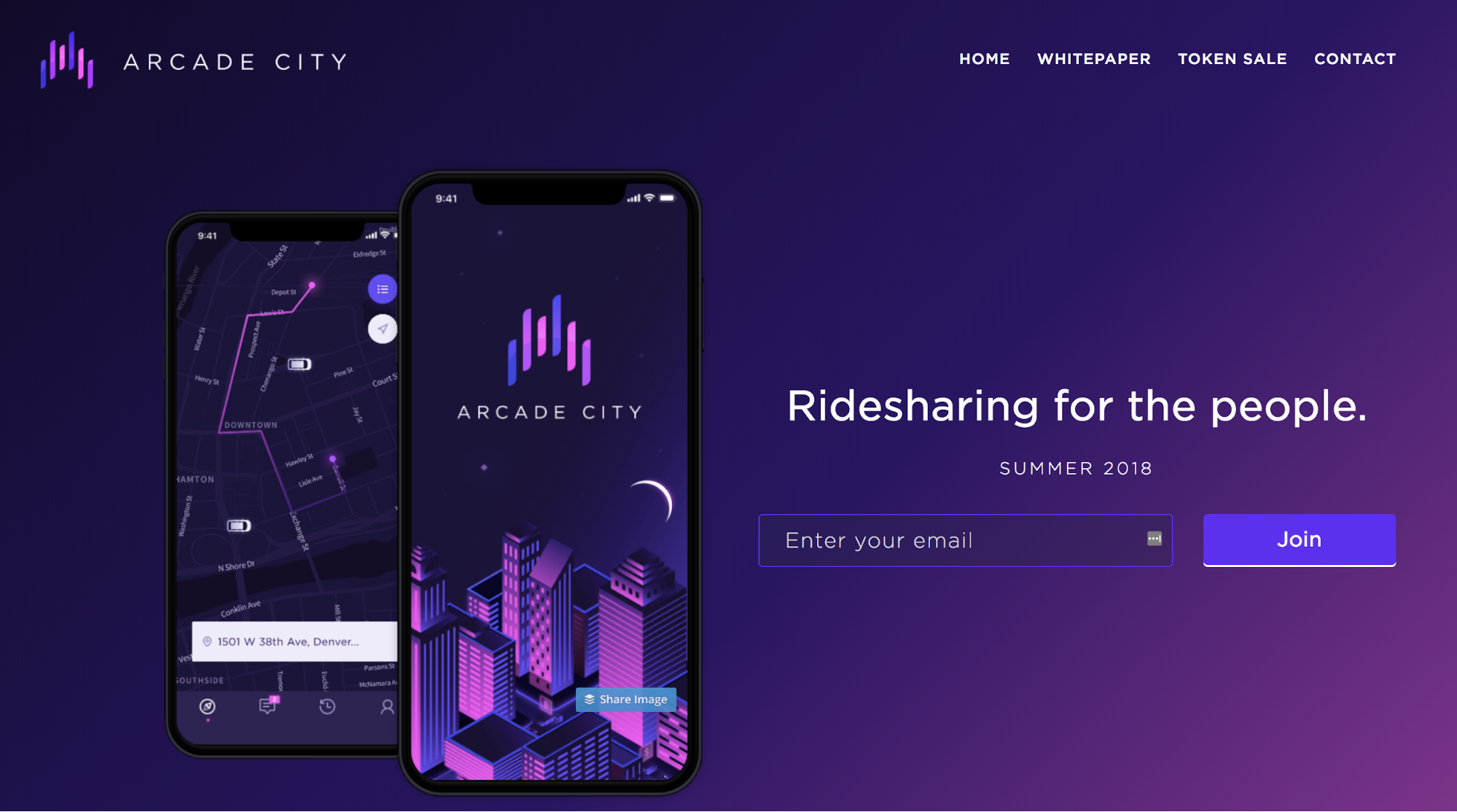 Arcade City is a new peer-to-peer rideshare startup whose goal is to disrupt the disruptor. They're taking on Uber and Lyft to cut out the middleman and protect driver rights, and they're basing their platform on the Ethereum blockchain.
Many drivers have had negative experiences using Uber, and Arcade City aims to alleviate those issues by giving them complete autonomy. Arcade City drivers set their own prices, accept their own form of payment, form guilds with other drivers, and can have open conversations with users within the app.
Available only in select cities worldwide, you can download the Arcade City app on the App Store.
2. Helperbit
Humanitarian fundraising vetted with blockchain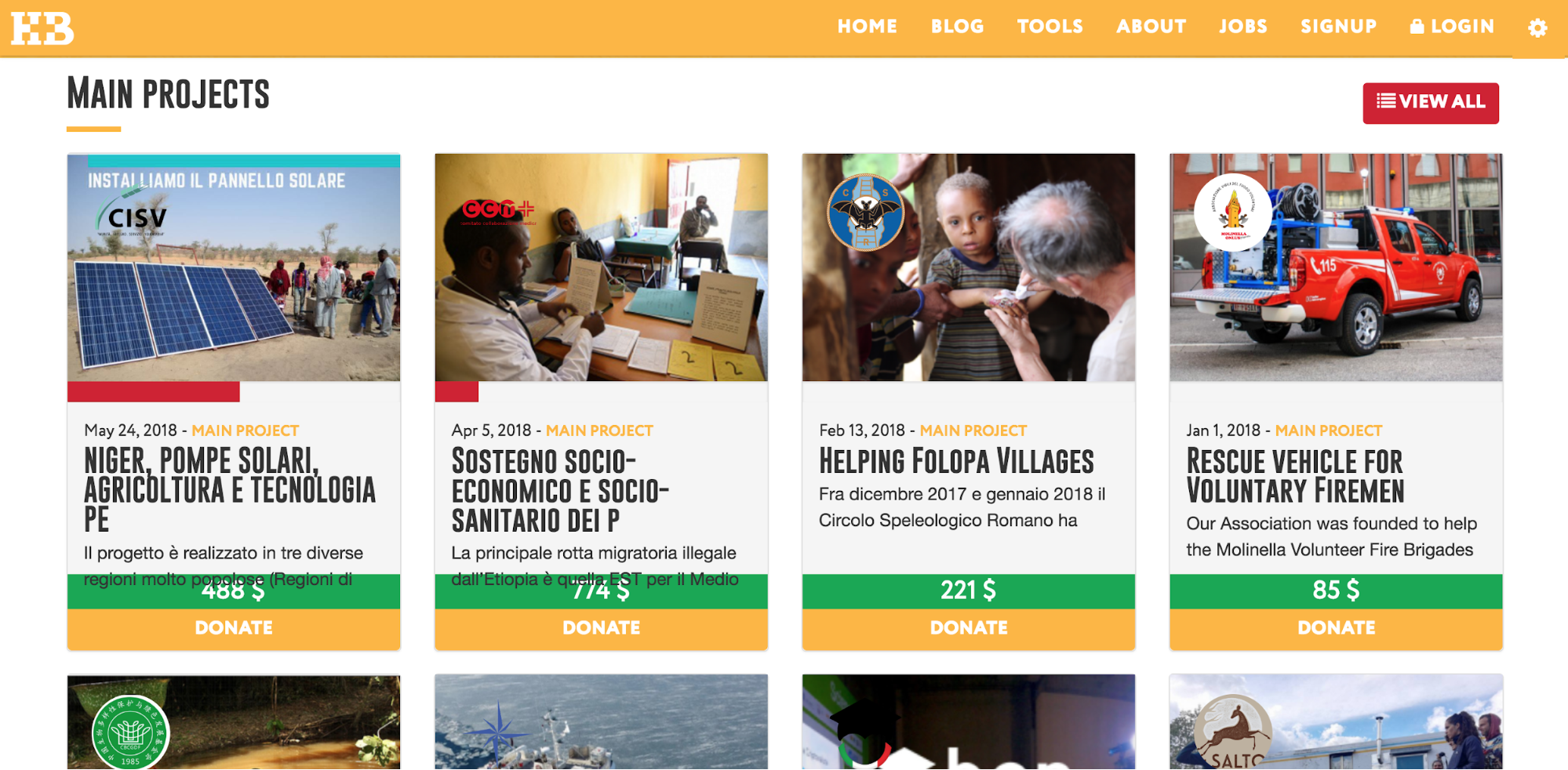 Helperbit is a fundraising site that emphasizes philanthropic global initiatives that increase well-being in foreign countries.
Current projects range from natural disaster relief, clean water for African communities, helping educate children in Papua New Guinea, to even a North Pole exploration.
Tying each donation to the blockchain helps increase economic transparency. As corruption in charity and insurance is an unfortunate reality, Helperbit aims to bring fundraising power straight to the people through decentralization.
3. Boeing
IoT-driven blockchain unites assembly line operations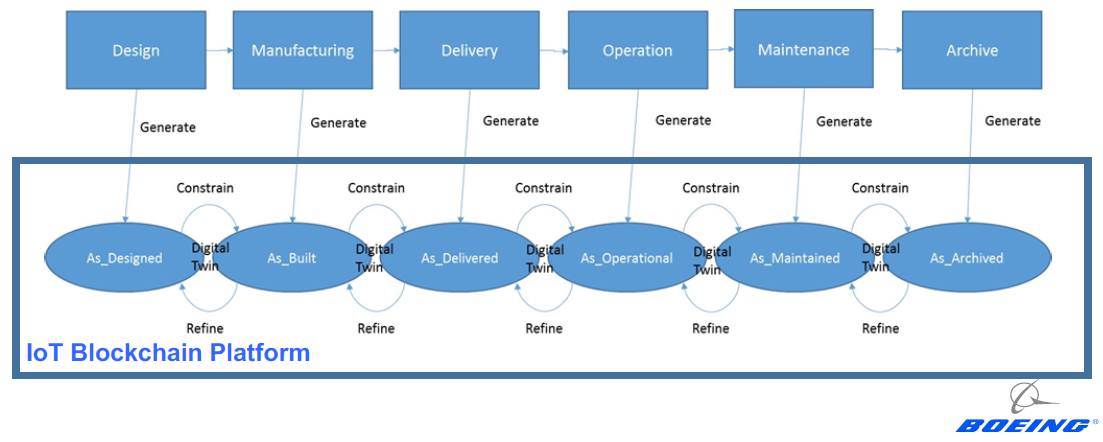 It's not just startups and nonprofits excited about blockchain. Aviation engineering behemoth Boeing is already integrating an IoT-driven blockchain into their engineering operations.
Building an airplane takes hundreds of thousands of components, and tracking them throughout the build lifecycle can be a nightmare. Using an IoT-centric blockchain, "Boeing holds complete provenance details of each component part."
This helps by increasing transparency between multiple groups in the production process: manufacturing teams, aircraft owners, maintainers, and government regulators. In addition to optimizing engineering efforts, their IoT blockchain benefits issue resolution by minimizing aircraft turnaround time.
4. Medicalchain
Digitize health records and share access on the blockchain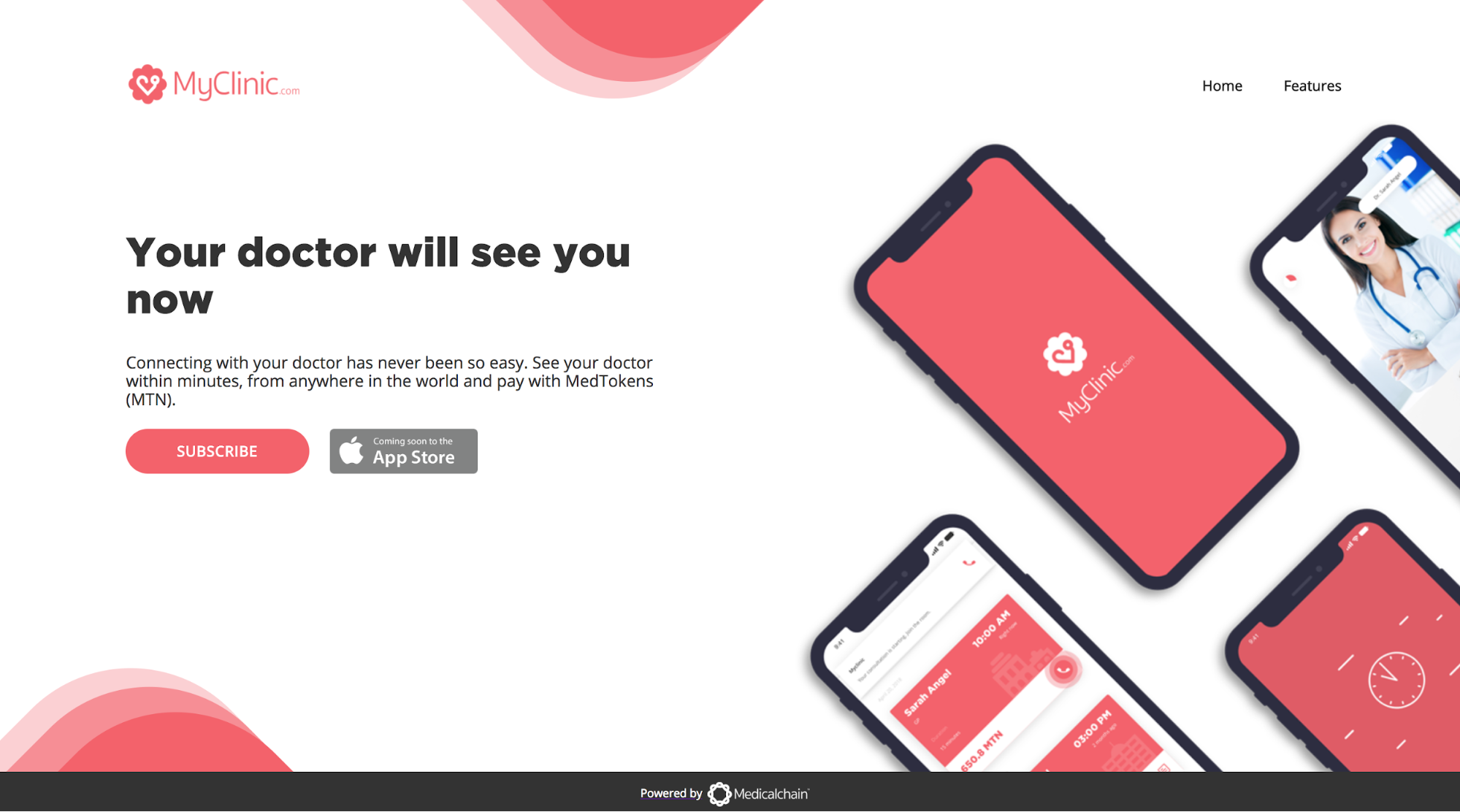 Healthcare needs a kick in the butt. Not only is cost staggeringly high, but the industry suffers from improper diagnosis, terrible user experience, and continual patient safety concerns. Much of this can be fixed through improved data usage.
Medicalchain aims to use blockchain technology to securely store medical records. Using a distributed ledger for healthcare is a godsend as it allows doctors, hospitals, laboratories, pharmacists, and health insurers to have more immediate access to health records, which could help save lives. Medicalchain ingests MedTokens and is working on a complementary telemedicine platform MyClinic.com.
Granted Medicalchain is in an early stage; it's still taking on pilot patients and practitioners and must build credibility on both fronts. That being said, it's a great case study on the power of blockchain to disrupt an inefficient industry.
5. CargoConX
A blockchain for the logistics and transport industry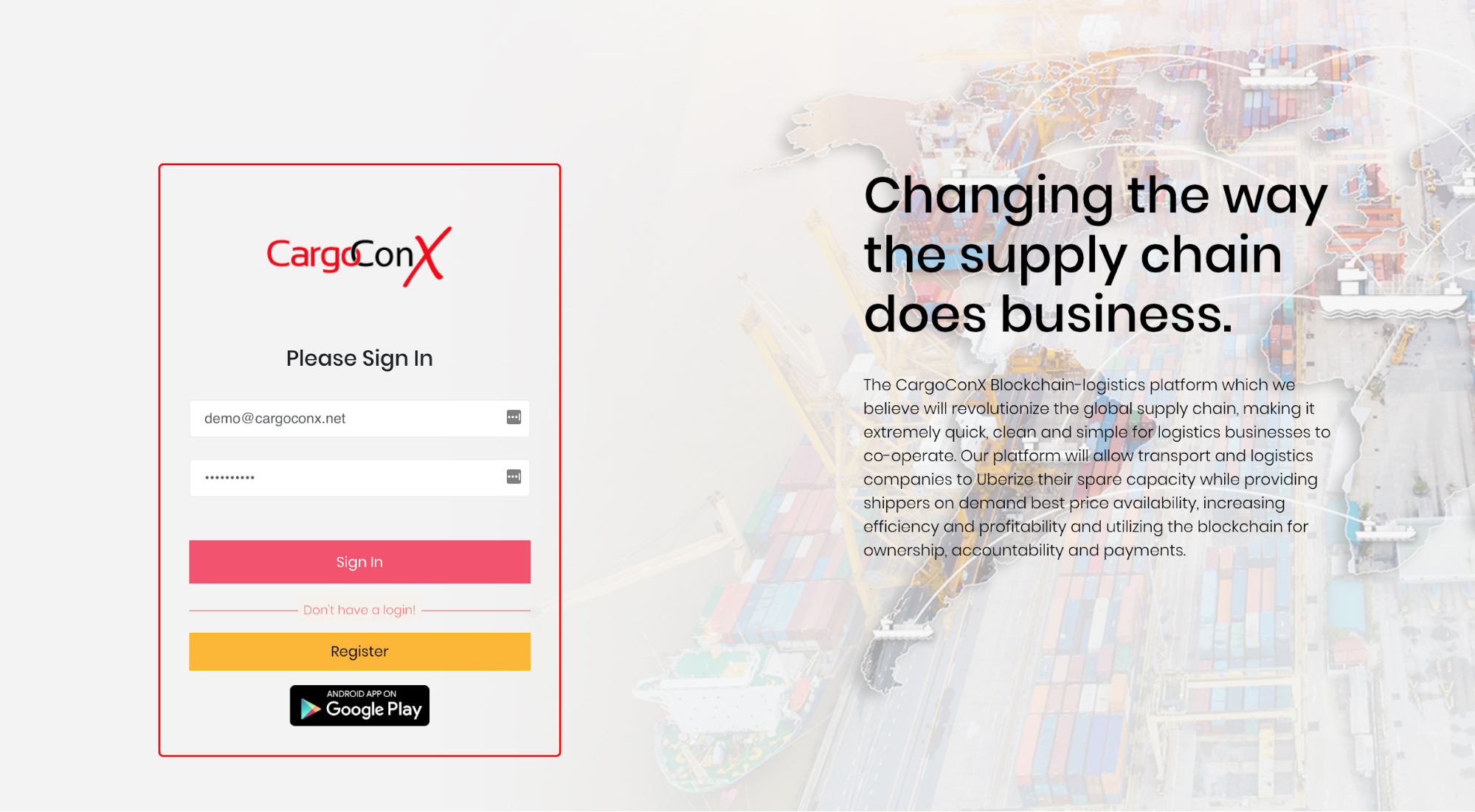 CargoConX's main selling point is allowing shipping logistics companies to "Uberize" their spare capacity in containers. For this to operate correctly, CargoConX uses smart contract technology based on blockchain to increase accountability amongst all partners.
Their CSS Connect API backbone drives six main modules to improve the shipping industry. As their documentation states:
"Smart Contracts between network participants and can guarantee payment via an escrow facility to all parties involved in the shipping journey, this occurs through trigger points and milestones setup in the blockchain Smart Contract."
In midst of an ICO, CargoConX boasts 10 early adopters (significant for large B2B partnerships).
The Pseudo-Reality of Blockchain
Fortune says "blockchains will change the world," and there is some truth to that. However, a lot is still untested — the Internet may not be as decentralized as Silicon Valley's Pied Piper would like.
Don't believe the hype. Sierra Leone actually did not hold the world's first blockchain election. And regardless of how cool it sounds, we're probably not a node in a universal blockchain created by aliens.
No doubt the blockchain buzz is turning heads and there is legitimate action. We've seen how multiple industries are implementing it to increase transparency, disrupt competitors, and streamline internal operations. Other credible use cases include smart legal contracts, solar power networks, distribution of government benefits, and digital payments.
Blockchain projects need time to receive funding, acquire users, and build out their platforms before they are evangelized. We'll just have to wait and see which ones become a proven reality, and what stays as fiction.