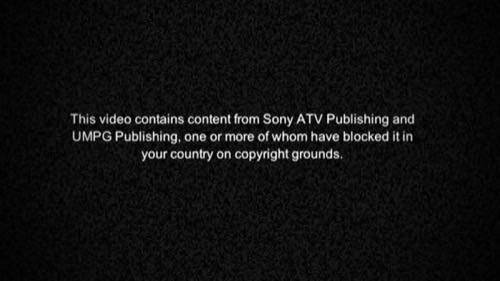 NOTE: This story has been updated from its original version to clarify some points about the "Birdsong" takedown in the second item.
No matter where you stand on copyright issues, it's hard to argue that the current system is working. In few places are the flaws of modern copyright law more apparent than when it comes to Digital Millennium Copyright Act (DMCA) takedown requests.
Sure, plenty of legitimate DMCA are received and honored by sites like YouTube, Rapidshare and Grooveshark all the time. But every now and then we hear about a takedown notice that leaves us scratching our heads: Is that really a copyright violation? If not, why was the content removed? Is the system that easily gamed? Oh, it was a violation? How weird.
Even the legitimate takedowns tend to lead a cat-and-mouse game and may not have a meaningful impact on the piracy they're intended to thwart, research suggests. But either way, some of the headline-grabbing copyright-related content takedowns we've seen raise major questions about the state of copyright law, the DMCA and digital piracy.
Five prominent examples are listed below, but there are undoubtedly others. If you've heard of an outrageous Web content takedown request, let us know in the comments section.
1. Buffy vs. Edward vs. Bogus Takedown Notices
In 2009, Jonathan McIntosh posted a video to YouTube that seemed ripe to go viral. "Buffy vs. Edward: Twightlight Remixed" riffed on two popular vampire-related entertainment franchises by cleverly mashing up scenes from both into one cohesive, six-minute video. Sound like a copyright violation? It's not. In fact, the U.S. Copyright Office cited the remix video as a shining example of fair use.
In October 2012, McIntosh received an email from YouTube explaining that his video had been pulled due to a copyright complaint from Lionsgate Entertainment, which owns the rights to the Twilight movies. McIntosh challenged the takedown on fair use grounds and a frustrating back-and-forth between YouTube, Lionsgate and McIntosh ensued. At one point, McIntosh was even locked out of his YouTube account and forced to take lessons in copyright infringement from Google.
As of today, Buffy vs. Edward is back online. For now.
2. Rumblefish And Birdsong
This one was just an honest mistake and didn't actually lead to a takedown, but it still shows how things can go wrong with the current system. Somehow YouTube's Content ID system got confused and thought that the sound of a bird singing in the background of a video about a man making salad was the same thing as a song called "Birdsong" that was recorded by an artist whose songs are licensed by Rumblefish, a music licensing company, and send a "music claim" to the confused salad man. Content ID is a system that automates the process of spotting copyrighted work that's been used without permission. If your video gets flagged for copyright violation, you can dispute that, which is what the salad-maker did. Rumblefish reviewed the dispute but "mistakenly reinstated the claim," its CEO later explained. Still, the video was never actually taken down. Nevertheless, salad man made a stink in the press, and the story went viral. Two days later Rumblefish realized the mistake it had made in reinstating the claim, and released the claim. The whole thing was a misunderstanding. But to be clear: Salad man never had to take down his video; it remained up through all of this, and still is up; and no takedown notice was ever issued.
A spokesperson for Rumblefish says there were two mistakes. First, Content ID screwed up. Second, Rumblefish "did a poor job of reviewing the video manually." The issue, she says, is that there are more than 5 million videos online that use Rumblefish songs, and keeping up with so much material is a huge challenge. Bottom line: Rumblefish's CEO owned up to the error and the video remains online, but the affair raises some questions about the manageability of the copyright enforcement system. [This item has been updated from its original version.]
3. Universal Targets Pro-Megaupload Video Just Because
A few weeks before the now infamous raid that took down Megaupload and its top brass, Kim Dotcom was involved in yet another copyright-related dispute. Shortly after the music video for "Megaupload Song" was uploaded to YouTube, it was taken down due to a copyright complaint from Universal Music Group. This was despite the fact that the song and video were original, non-infringing content. UMG apparently didn't like the fact that a video promoting Megaupload featured on-camera cameos by major label mega-stars like Kanye West, Mary J Blige, P Diddy and Will.i.am.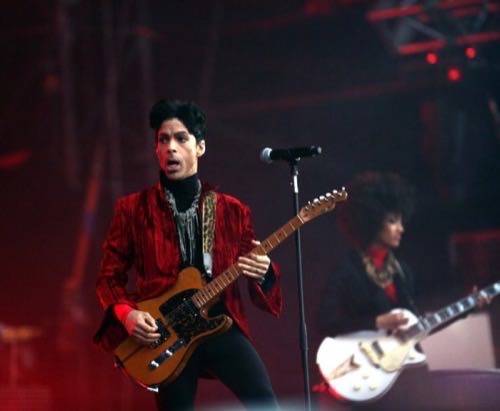 4. Universal Goes Crazy Over A Prince Song
When Stepahnie Lenz uploaded a short clip of her kids dancing to "Let's Go Crazy" by Prince, the last thing she expected was a copyright takedown notice. Apparently, 26 seconds of low-quality audio was too much for Universal Music Group, which owns the copyright to Prince's catalog. The resulting legal case, Lenz v. Universal, established a precedent stating that copyright owners would need to take the parameters of fair use into consideration before issuing DMCA takedown notices.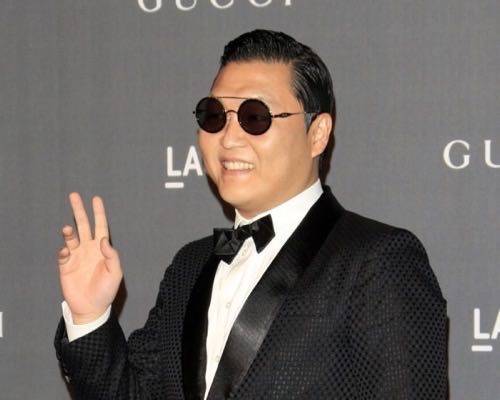 5. Minecraft + Gangnam Style = Copyright Violation?
Taking two things beloved by the Internet and mashing them up is often a surefire recipe for a viral video. It's also apparently an open invitation for accusations of copyright infringement. YouTube user CaptainSparklez learned this the hard way after he uploaded "Minecraft Style," a video that parodies the world's most viewed YouTube Video by merging it with the ever-popular Minecraft video game.
After being yanked from YouTube, "Minecraft Style" returned in mid-December, only to be pulled again. The jury is still out on whether this video falls under the fair use exception to copyright law. Either way, it's hard to imagine a clever mash-up parody video eating into the massive success wrought by PSY since his bizarrely catchy song went viral.
Images courtesy of Shutterstock.