There's no denying that browsing for books is much more fun in a bookstore rather than online, except if you have a Kindle. Walking through tons of shelves to find that perfect book can be pretty exciting. However, what if you just don't have the time or you don't feel like giving your legs the extra exercise? Zoomii, a virtual bookstore browsing service, may be just what you were looking for.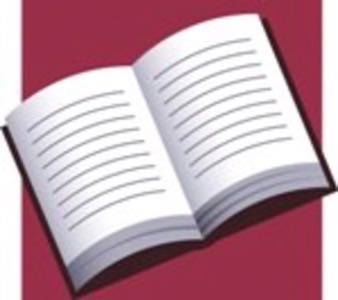 Navigating Zoomii
Launched to the public earlier this week, Zoomii is one great bookstore browser. Built on Amazon's Elastic Compute Cloud (EC2) and Simple Storage Service (S3), interacting with Zoomii is reminiscent of Google Maps. You can zoom in and out of bookshelves or pan around to navigate the service. The site design feels just like you're browsing a bookshelf at any bookstore except the books are facing cover-forward instead of spine-out. To keep up with the feel of a bookstore, books are organized by author and you can also compare book sizes to get a feel for how big or small a book is.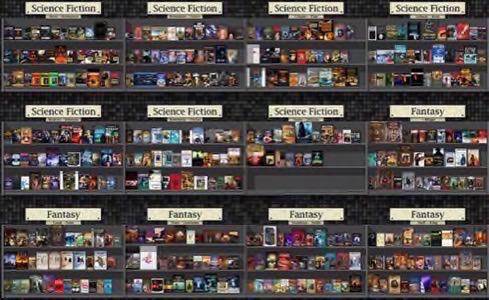 E-Browsing
Whenever you get tired of virtually "walking" the bookshelves you can perform a search on the site to find the book you're looking for instantly. You can perform a search using the search box or head over to the categories section to find more categories to browse. Get book summaries, add books to your Amazon Wishlist, or your cart to purchase books through Amazon. You can also see reviews that have been written for any book. In general, you get the best of both online and live bookstore shopping.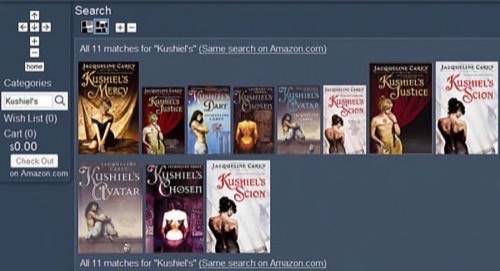 Zoomii Brings the Bookstore to Me
Zoomii is a pleasantly surprising service that combines the best of both worlds. Personally, I love browsing for books by cover. This is my way of performing a search in bookstores when I don't feel like hopping on my phone's browser just to find a few books. The best cover designs are the books I normally reach for when browsing for books. Zoomii brings that experience to me combined with the best of Amazon shopping such as reviews and book summaries. All in all, Zoomii can help enhance your bookstore shopping experience and I hope more bookstores are added to Zoomii in the future such as Barnes and Nobles and Borders.