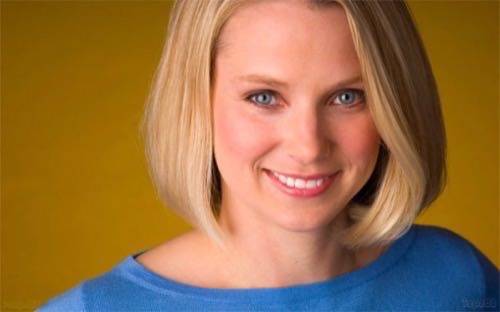 Today is Marissa Mayer's first anniversary as Yahoo CEO, and the 72% rise in the company's share price over that time certainly represents one big vote of confidence in her leadership. But the company has a bigger, if less obvious, problem: Its brand is still losing ground with consumers.
According to YouGov BrandIndex, a poll that measures consumer perception of brands, Yahoo's score has dropped precipitously since Mayer was named CEO—to 25 from 37. The BrandIndex poll interviews a representative sample of 5,000 people every weekday, generating an index number for various brands that can range from -100 to 100.
Worse, competitors have almost eliminated Yahoo's once commanding lead in this metric. A composite index composed of rivals Facebook, Google, Bing and MSN now stands at 23, the smallest such gap in four years. (See chart above.)
True, a big part of Yahoo's decline came just last month, just as whistleblower Edward Snowden was leaking documents that purportedly revealed the NSA was collecting consumer information from Internet mainstays like Yahoo. YouGov analyst Ted Marzilli explicitly linked Yahoo's decline to the NSA scandal in his own blog post on the brand data, although a company spokesman admitted that YouGov had no real evidence of a causal link. Yahoo's competitors also saw declines in their brand value, although their composite score fell just two points in June, compared to a seven-point drop for Yahoo.
Assuming YouGov's data is in fact representative, it suggests that Mayer's big moves to date haven't yet moved the needle with Yahoo users, who for the most part are still stuck with the same aging products and a site that's still generally less than relevant. It's a hole that billion-dollar microblog acquisitions, big site updates (as with Flickr and the Yahoo homepage) and a startup shopping spree haven't yet begun to fill.
Chart via YouGov BrandIndex