These days, blogging isn't just about sitting down at a keyboard with a cup of coffee and writing a wordy post. Blogging now also means sharing pictures, video and other media, and it means doing so at a moment's notice from wherever you are. WordPress, the Web's most popular content management system, has supported mobile blogging with its assortment of mobile apps for some time. Today, the iOS version has received a significant upgrade with added support for video and improved draft and autosave functionality.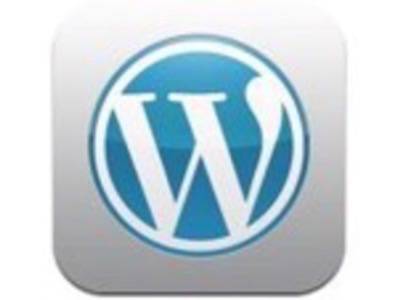 With the improvements made to the camera in the iPhone 4, WordPress' Chris Boyd says the demand from users for video functionality has hit a fever pitch. After all, a smartphone with a camera is a far more common find in a blogger's pocket than a stand-alone video camera. Now iPhone users can record, upload and post videos to their blogs from directly within the WordPress app.
Boyd says the WordPress team has completely rewritten the way in which the app handles local drafts, using Apple's Core Data functionality to ensure drafts aren't lost. But that's not all, says Boyd. When a draft is published, the app verifies with the server that the post has in fact been published, all "in the background, within a second or two." Only then is the draft deleted locally from the device.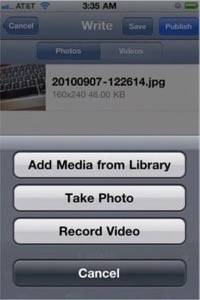 One of WordPress' best online features – the ability to autosave and revert between various versions of posts – has also now made it's way into version 2.6 for iOS. Now when editing a post in the app, a small WordPress logo alerts you that the post has been autosaved. Should disaster strike, simply click the logo to see a list of previous autosaves, and voilà, day saved.
A few other additions and fixes made it into 2.6 as well. The process of setting up a blog from the app has been revamped to be speedier and to make more sense, and the familiar Web-based Media Library has been ported to the app to support photos and videos. Verison 2.6, like previous verisons, is a free download and is available in the App Store now.