Ten years ago today Jason Kottke launched his influential blog Kottke.org. The site is a fascinating collection of…whatever Kottke cares to post there.

So prescient was his vision of the future of publishing though that today he's married to the co-founder of Blogger.com and can be counted among the earliest pioneers in the present era of online bricolage – the art of assembling diverse found objects.
Bricolage has become one of the most dominant themes of the new online world. The word may be French and unfamiliar, but you see the concept in action every time you read BoingBoing, for example. There are few blogs more widely read than BoingBoing – but it's in tribute to Kottke's 10 year anniversary that we offer the following collection of some our favorite places to discover marvelous things online. All are curated by the careful eyes and hands of one or a few editors, making these sites a different experience than places like Digg, Del.icio.us Popular, PopURLs or elsewhere.
Not only are these types of sites widely read, they are also inspiring a cultural renaissance of bricolage on sites like Tumblr and FFFFound.
Great Sites to Find Fantastic Things
Note: If you are reading this story by RSS, you may not be able to see the dynamic list of recent popular stories from each source. You can click through to the live site to see them. Speaking of RSS, reader Víctor Hernández created a spliced feed of all the blogs below into one at this URL.
BoingBoing
BoingBoing is the biggest mover and shaker here. It's a group blog with an art and politics slant. It's a great place to discover "wonderful things" in large quantities. You probably already knew that, though, because you probably already read BoingBoing.
Recent Popular Posts from BoingBoing
Powered by Feed Informer

Waxy Links
Waxy Links is the link blog that rides beside Upcoming.org co-founder Andy Baio's blog Waxy.org. Baio has taken to doing investigative blogging on various topics on his main site, but his link blog is a widely loved river of weird. When your link blog is hot enough to have an ad from the uber-boutique ad network The Deck on it, then you know you're a monster.
Recent Popular Items from Waxy Links
Powered by Feed Informer

Neatorama
Neatorama is a lot like BoingBoing, but a lot less high-brow and a little more fun. Regular games of "What Is It?" challenge readers to identify photographs of old and unusual objects. The whole site is almost a clearinghouse of weird and it's a much quicker read than BoingBoing. The long list of authors is lead by Biochemist Alex Santoso, who started the blog as a hobby in 2005.
Recent Popular Posts from Neatorama
Powered by Feed Informer

Laughing Squid
Laughing Squid is a great place to find cool art, projects and photography from San Francisco and elsewhere. It's the work of web-hosting company owner and aficionado of cool Scott Beale.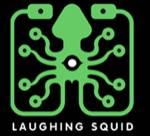 Beale's posts regularly hit the front page of Digg and his excellent photos are regularly ripped off without attribution by mainstream media outlets.
Recent Popular Posts from Laughing Squid
Powered by Feed Informer
JoshSpear.com
JoshSpear.com is run by "one of the youngest brand strategists in the world," Josh Spear, and has a long list of regular contributors. Spear and crew regularly find some of the coolest art, music, craft, design and marketing projects on the web. In addition to speaking and writing around the world, Spear runs SpearCollective, an artist management collective.
Recent Popular Posts from JoshSpear.com
Powered by Feed Informer

Fresh Creation
FreshCreation is run by Dutch creative Martijn van Osch. The site collects oddly creative works from around the world and almost always includes a video for every post. FreshCreation was the inspiration for our recent post here on the future of interface design.
Recent Popular Posts from Fresh Creation
Powered by Feed Informer

PicoCool
PicoCool says it "is dedicated to bringing you tiny bytes and obscure content from the world of peer media, social networks and subcultures. Cool content from real people." Lots of great finds from Etsy and other beautiful, small things. The site is run by web designer Emily Chang, whose company did the new design for RWW.
Recent Popular Posts from Fresh Creation
Powered by Feed Informer

Swiss Miss
SwissMiss is a widely read design blog written by Swiss transplant to NY Tina Roth Eisenberg. Lots of physical objects here but not exclusively. Eisenberg's discoveries are regularly reblogged by other cool-hunting blogs.
Recent Popular Posts from SwissMiss
Powered by Feed Informer

NotCot
NotCot is a beautiful site that collects image-based links to projects around the web. The site was founded by UX designer Jean Aw and Web 2.0 loving Cognitive Scientist Danial Frysinger. The site's organization is remarkable as well. Entries are navigable by time, popularity or by random selection.
Recent Popular Posts from NotCot


Feed Informer is fetching feeds for the digest. Please wait. This digest is powered by Feed Informer.
We Make Money Not Art
we make money not art is a phenomenon that simply must be seen to be believed. Run by an international trio of curators, the site's aesthetic is oddly fascinating. When the word "bricolage" comes up, we make money not art is the first blog that many people think of.
Recent Popular Posts from We Make Money Not Art
Powered by Feed Informer

Those are some of our favorites. What are yours?
We'd love to know.