If you consider yourself as having a "super hardcore work ethic, talent for building things, common sense and trustworthiness," then great news. You just met all of Elon Musk's criteria for stellar career-building spaceships, proving it doesn't take a rocket scientist to get a job at SpaceX.
The outspoken entrepreneur recently posted a tweet announcing a career day at the aerospace firm, in which he also promised that "the rest we can train."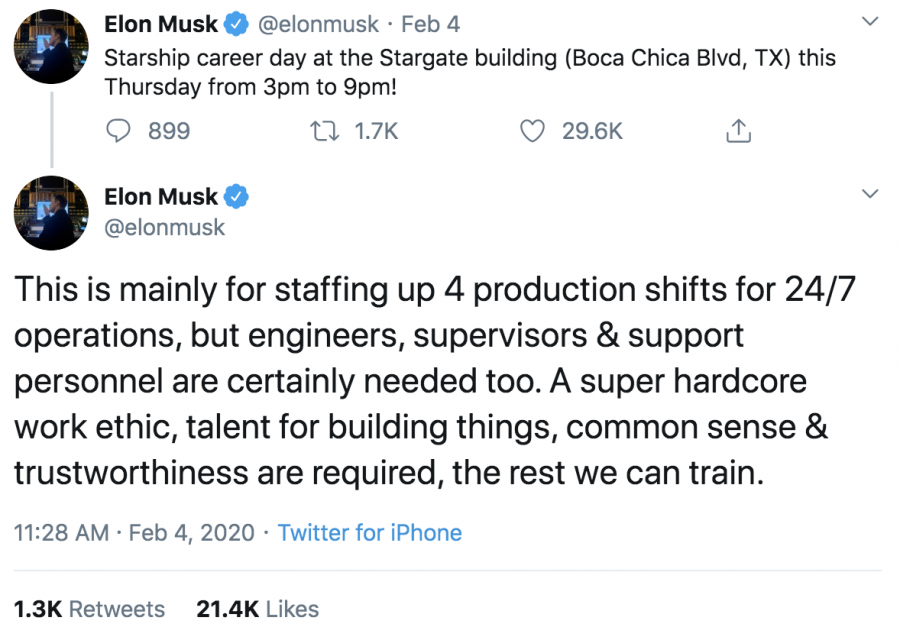 It's a significant promise and one that ensured SpaceX career day would have candidates lining up out of the door. But the fact is that making the most of employee training is an area where many companies struggle.
A 2019 training industry report stated that 37% of companies surveyed wanted to increase the effectiveness of their training programs, in a year when training budgets had also increased by nearly 42%. But, in the same way that gaining a foot in the door at SpaceX isn't rocket science, neither is improving the quality of your employee training programs. Feedback loops exist everywhere.
Future-ready business leaders who can learn to leverage these feedback loops in the context of employee development will find it easier to implement more agile, fit-for-purpose, and engaging training programs.
Recognize the challenges
Perhaps one of the most critical challenges facing today's talent development teams is the move to digital adoption.
A new employee joining your organization faces dozens of systems and tools, some of which may already be familiar to them, while others may be used for the first time. A report from the Cloud Security Alliance survey found that the average enterprise runs 464 applications, of which employees use around 260.
Furthermore, the shift to digital also means organizations are increasingly leveraging automation for routine tasks, using software that connects platforms, robotics, and artificial intelligence. This shift means that employees are increasingly valued for their soft skills. So much so that participants in a Workplace Learning report commissioned by LinkedIn cited soft skill training as the most critical area of focus.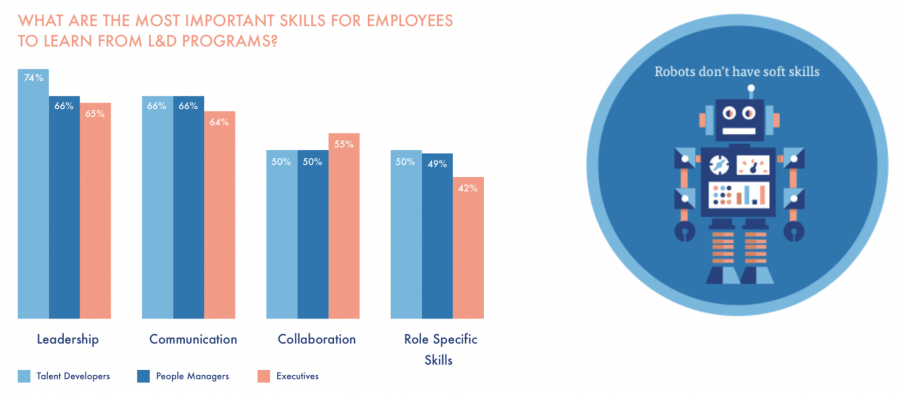 These training demands also have to be balanced against the need for employees to become productive as soon as possible after joining.
While a structured learning program is known to be beneficial in long-term retention, there's also the challenge of keeping employees engaged through the right balance of on-the-job versus classroom-based learning.
Feedback is a gift
In management contexts, the concept of feedback is often limited to discussions around the annual performance review. But the traditional performance review model is outdated and doesn't work.
According to a survey by Gallup, only 14% of employees strongly agree that their performance review inspires them to improve. In general, the annual performance meeting is a one-directional feedback process that can be uncomfortable and draining – for managers and employees alike.
However, this unfortunate outcome is the result of the contrived manner in which the annual performance review mandates the delivery of feedback. It doesn't apply to the concept of feedback itself, which works successfully in many other contexts.
Feedback loops exist everywhere.
For example, when we get cold, our bodies trigger a series of reactions, such as shivering, that tells us to move somewhere warmer. Artificial intelligence algorithms are trained using feedback loops that tell them whether their output was correct, or not. So why don't we apply the concept more to our employee communications and development?
Introducing feedback loops to employee training models
Using feedback loops in employee training doesn't need to involve implementing new policies or learning management systems. In fact, doing so risks the same pitfalls as the dreaded performance review.
Instead, you can incorporate feedback loops more holistically and naturally, ensuring that they become woven into the cultural fabric of your organization.
Here are a few pointers.
1. Set objectives
Every training activity should have clear objectives. What knowledge, skills, or understanding should your employees have gained at the end? How will these help them in their new roles and help achieve the goals of the company?
Use these outcomes as a way of gauging the success of the training. If the desired results aren't there, make adjustments accordingly.
2. The structure is essential – but avoid being prescriptive
Focusing on objectives and outcomes enables you to take a more flexible approach to employee training programs. Just because an organization uses 200 different systems doesn't mean every employee needs training in all of them. You can use a template or high-level plan to categorize various activities and maintain some structure. For example, compliance-based training is generally essential, but software training can be undertaken on a need-to-have basis.
Tailoring a structured program to an employee's individual needs allows them to get up and running more quickly. At the same time, the organization saves on training budgets for skills the employee may already have learned elsewhere.
3. Solicit feedback on progress and engagement
Employees should be encouraged to provide feedback as an integral part of their on-boarding. Feedback could be formalized, perhaps as a survey at the end of a training exercise. But there are always opportunities for informal, qualitative feedback. During training sessions, whether on the job or elsewhere, take regular breaks to check to understand, offer opportunities for questions, or ask how participants think the training is going.
Feedback doesn't need to be formalized into performance reviews or employee satisfaction surveys to be meaningful. Creating a culture of open communication means that feedback loops become incorporated into the mindset of employees and managers. In this way, the organization becomes more resilient to feedback and more easily able to make minor adjustments on the fly.
4. Measure return on investment
There is no "one-size-fits-all" approach here. However, some metrics can help to measure the effectiveness of training programs.
Retention is the most universally popular among executives, managers, and talent developers, but performance measurements and qualitative behavior changes can also be effective.
Getting looped in on training
It's time to consign the dismal annual performance review to the past. Feedback loops offer a way to ensure that your approach to training employees is agile enough to develop, along with the needs of the organization as a whole.
Establish an open feedback culture from day one of onboarding and create the best possible chance for enduring and fruitful employee relationships.