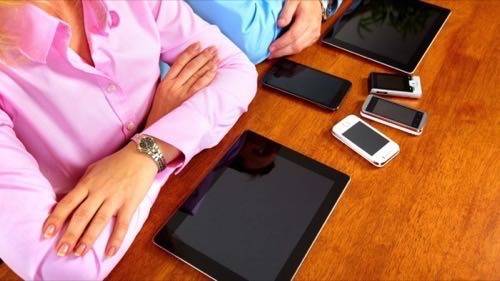 Microsoft's first Surface tablet with Windows RT has been released at a price that's substantially higher than competing Android tablets, so Microsoft's hardware partners have decided to … sell it for more?
Both Asus' VivoTab RT and Dell's XPS 10 will be priced equal to or higher than the Surface with Windows RT, which has been priced at $499 (or $599 with a Touch Cover).
The VivoTab RT is only sold with a keyboard, for $599. Dell's XPS 10 starts at $499, but rises to $679 with a keyboard dock.
At least one analyst is already saying that the Surface RT is too expensive. And even though early reviews of the Surface RT are unenthusiastic, demand is robust. Right now, the wait for a basic, $499, version ships is two to three weeks, according to a note on Microsoft's Store page. The wait for Dell's 32-GB and 64-GB XPS 10's, with or without a keyboard, reaches to Dec. 7, according to Dell's order page.
The Surface tablet represents a break Microsoft's standard operating procedure. That is, the company usually develops an operating system that it sells to partners who install it in their hardware. Microsoft's entry into the tablet hardware has rankled partners like Acer, which so far has yet to build a Windows RT tablet.
HP also hasn't released a Windows RT tablet, although a version running Windows 8, the Envy X2, is available for $850. HP chief executive Meg Whitman criticized Microsoft's Surface at a Gartner conference Wednesday, claiming it "lacks a keyboard you can do real work on."
The selling point of both tablets appears to be the keyboard dock, which doubles as a battery; Microsoft's Touch Cover and Type Cover both lack a battery. Asus says the dock, which includes a keyboard, touchpad, and an integrated battery that adds about eight hours, to a total of 18 hours, of power.
The Surface RT won't compete directly with mass-market Android tablets like the $299, 8.9-inch Amazon Kindle Fire HD (Wi-Fi) or the $249, seven-inch Google Nexus 7 (16 GB). The Surface RT's significantly larger 10.6-inch ClearType (1366-by-768-pixel) display sees to that.
While ignoring mass-market appeals for the Surface RT, Microsoft is still positioning the device, by degree, as more of a consumer product than a business tool. Microsoft's original-equipment-manufacturing partners have responded by marketing their own Windows tablets more for business use.
Business, Battery Scratch the Surface
Dell emphasizes the business features of its XPS 10 including security features like SecureBoot and firmware Trusted Platform Module.
Dell representatives said that its keyboard dock contained two USB ports, an HDMI port stereo speakers, and an auxiliary battery. Dell also said that its keyboard dock enables people to work in clamshell mode, away from a tablet or flat surface — a shot, deliberate or not, at the Surface RT's fixed kickstand.
Asus is differentiating itself with a 4G model from AT&T; the Surface RT is Wi-Fi only. The firm is still withholding pricing, though an Asus representative said in email that the market will bear an additional $100 for a full keyboard and trackpad plus an additional six or seven hours of battery and connectivity ports,"
Bob O'Donnell, an analyst with International Data Corp., suggested that price won't be a clear differentiating point for RT and Adndroid devices.
"It's going to boil down to design and brand preferences," O'Donnell said. Features will be significant too, but so will be availability and convenience.
"The Surface is going to be harder to find," he said, because it will only be sold in Microsoft retail stores.