Peter Pham was the 5th employee hired at photo sharing site Photobucket. 18 months later the then giant site was acquired by Fox Interactive Media for a reported $300 million. Then Pham joined the Boards of Advisors of a number of high-profile startups, including live video streaming service UStream.tv and document sharing service Docstoc. After just less than a year at Fox, Pham left to become the CEO of an innovative consumer expense optimization startup called BillShrink.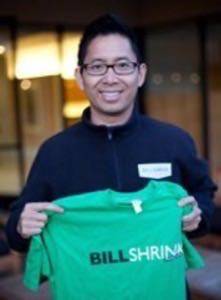 Today Pham announced that he's leaving BillShink to become Entrepreneur in Residence at Trinity Ventures. He's got new ideas and a great track record; now he'll have all the more financial backing and connections to put those ideas into play in a very big way.
Trinity Ventures has backed a wide variety of companies that readers may be familiar with, including curation tool Posterous, crowd-sourced labor platform CrowdFlower, mobile browser SkyFire and many more. The firm makes 8 to 10 deals a year, according to a February profile by Stacey Higginbotham at Gigaom. That write-up focused on Trinity Ventures General Partner Fred Wang's argument that though Trinity was doing fine, he believes the VC industry in general has too many players raising too much money.
Pham was trained as a biologist and enjoys skydiving, donut eating contests and taking photos of rainbows, according to publicly available information on Facebook. His next startup is likely to be something interesting.
Pham can be followed on Twitter here.
Photo by Dave Sifry.