One of the beautiful things about the Android ecosystem is that third-party functionality is not just highlighted, but wholeheartedly endorsed. Nothing shows this better than the third-party browser ecosystem.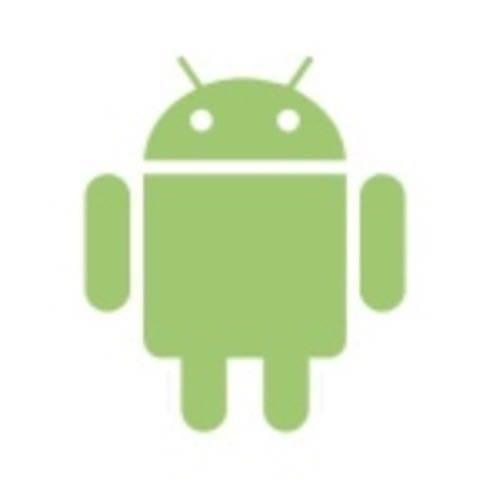 A good portion of the innovation done in with Android browsers is being driven by two factors. 1) The native Android browser is considered subpar and 2) HTML5 performance. The race to the top will be which of these browsers offers the most bug free experience folded into the evolution of new browser experiences.
Let's take a look at the top contenders for the best third-party browser functionality.
One thing that Mozilla understands is that it HTML5 functionality is going to be the future of mobile browsing. Offline caching will be important aspect. The newest version of Firefox for Android releases single touch events API and it will work on multi-touch in upcoming releases. It also uses the IndexDB API that will give developers local database storage to make Web apps and websites seamless extensions and ad-ons.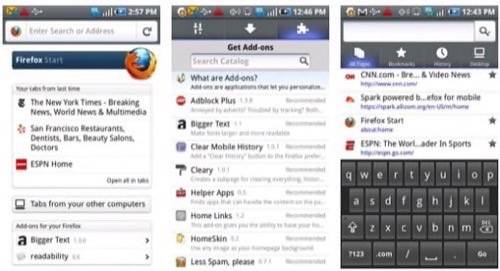 Firefox for Android has not always been a quality option though and it is just now with these recent updates that the experience and performance have come up to user expectations. Look for more innovation to come out of Mozilla soon.
Dolphin just came out for iOS, but that is of little concern to this list. Dolphin has been one of the most popular Android browsers for more than a year and it is a feature-rich application with the capability to handle multi-touch, gestures, tabbed browsing (which gives it a leg up on the stock Android browser), a side bar and speed dial. Dolphin actually looks a lot like Opera for Mac and PC just seen through the guise of a smartphone. In terms of feel and performance, it is consistently better than Firefox, even with the newest versions of Fennec.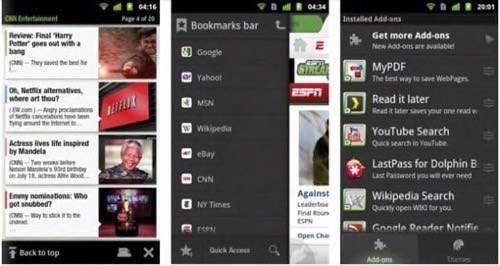 The Webzine feature does not always work, especially when you do not want to visit the mobile version of a website. Yet, it is a good feature and proof-of-concept that Dolphin can further tweak in the future.
Opera is perhaps the largest of the third-party Android browsers. Between all of its cross-platform mobile support, Opera boasts 120 million users worldwide. It offers Chrome-like universal address bar for searching and specific URLs (which most of the browsers now do, but Opera was one of the first in mobile to do it well). It also offer Opera Turbo, an extension of its PC product that enhances data optimization by 80%, or so they claim. It also is one of the more HTML5 friendly browsers, with CSS gradients and enhanced rendering.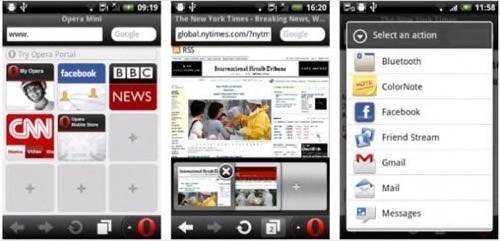 The most impressive thing about Opera though has to be the compression technology. It works a lot like the BlackBerry browser's compression technology from several years ago but, you know, in a browser that actually looks good and functions well.
Skyfire's first claim to fame was that it was one of the first browsers to bring functional Flash to Android. In its latest release it uses a pre-caching function to analyze pages with video thumbnails so that the video does not start automatically when browsing. That is an important function because video on mobile browsers can be some of the most frustrating experiences of any type of Web experience (browsers only here, native apps excluded). Skyfire also as a customizable toolbar, which is a nice perk over the other options on this list.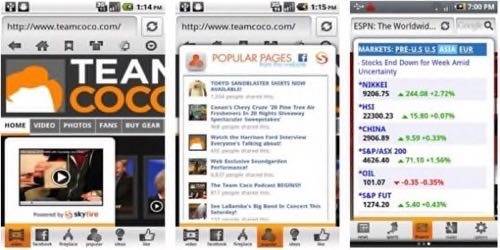 Skyfire further thinks out of the box with both Facebook and Twitter "quickview" features that give easy touch access to your news feeds. Opera has a similar function in its PC browser. It also has Fireplace, which simplifies Facebook to just browsable Web pages and images. Like Opera and Dolphin, it also has a user agent switch feature to look at Web pages either from a mobile view or desktop. Its homepage integrates a Google search bar along side searching through the address bar.
Miren caches to the phones SD card and has multi-tab browsing. Its search bar is next to its address bar as it looks to provide the most PC-like experience of the bunch. That could be a good thing or a bad thing, depending on your expectations of a mobile browser. One of its cooler features is a kinetic scrolling feature and instant forward and back. This is one of the most unknown of Android browsers to the general populace but it has great reviews in the Android Market, with thousands of ratings holding high at 4.4 out of 5 stars. It supports Flash and has a full screen mode that can be toggled on and off.