In this edition of the Weekly Wrapup, our newsletter summarizing the top stories of the week, we cover the latest iPhone announcements from Apple, look at some new real-time web products that we have high hopes for, investigate the impact trolls are having on social media, discuss the sociology of Twitter, and more. We also update you with the latest from our new channel ReadWriteStart, dedicated to profiling startups and entrepreneurs.

Subscribe to Weekly Wrapup
You can subscribe to the Weekly Wrapup by RSS or by email (form below).
RWW Weekly Wrap-up Email Subscription form:

Introducing the ReadWriteWeb Guide to Online Community Management
Our First Premium Report for Businesses
Recently we released our first premium report: The ReadWriteWeb Guide to Online Community Management. It's been in the works for more than four months and we believe it's unlike anything else you've seen. Businesses seeking to engage with online communities on their own websites or all around the social web will find the guide invaluable in getting up to speed on the state of the art and making sure their employees have the foundation they need to be effective.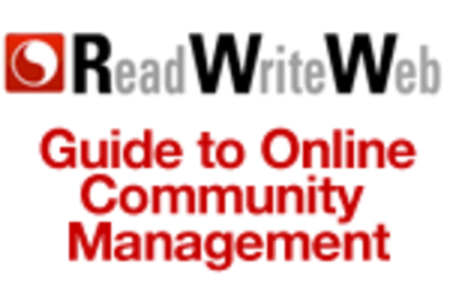 The end product is in two parts. Part one is a 75 page collection of case studies, advice and discussion concerning the most important issues in online community. Part two is a companion online aggregator that delivers the most-discussed articles each day written by experts on community management from around the web. The Guide is available for purchase at a price of $299. (You won't be charged until you complete a few simple steps on that page.) You can download a free sample section of the report here.

Web Products
Hemlock: An Open-Source Real-Time Web Platform
Hemlock, a new open-source framework for building real time web apps in Flash with an XMPP back-end has been released by MintDigital, a development shop in London and New York. Real time apps that use efficient methods of communicating information between the browser and the server are all the rage these days. Now Flash developers will have an easy way to get in the game. Hemlock joins services like Notify.me (our review), Urban Airship (our review) and others in offering developers a way to get hip to the real-time just like the big guys at Facebook, Twitter, etc. Some of these implementations are open source, like Hemlock, and some are not. It's clear though that the developer world is ready for some real time technology to build on.


Morgan Stanley's Matrix: An App From the Future
Financial services company Morgan Stanley released an incredibly ambitious new application this week called Matix and many of its features will make hard-core web users hopeful that apps like this will emerge in other sectors as well. Matrix is a Rich Internet Application, or software that sits on the desktop but leverages web connectivity, and it's pretty as can be. Adobe worked closely with the company to create what it believes is an app that pushes the envelope with regard to what can be done with Adobe technology. We believe there are a number of trends in play here that go beyond Adobe as well and are likely to be key features for many apps in the future.
Apple's WWDC 2009: MacBook Updates, Snow Leopard, iPhone 3GS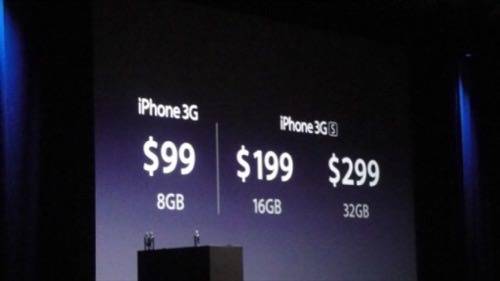 At Apple's Worldwide Developers Conference in San Francisco this week, Apple announced aew iPhone: iPhone 3GS. The S stands for Speed: it's apparently 2.1x faster to send messages and large websites load 2.9x faster. The pricees are: $199 for 16GB, $299 for 32GB in black and white (prices are for new customers). The old iPhone 3G will retail for $99. The release date is June 19 in US, France, Germany, Italy, Spain, Canada, Switzerland, UK. It will be released in 6 more countries a week later.
Trillian Astra Enters Public Beta: Does Anyone Still Care?
Nearly three years ago, internet users were buzzing about the upcoming new version of the multi-network instant messaging program from Trillian, a software application that would be called "Astra." But as time went on, Trillian just couldn't deliver. Eventually, we all moved on…to Digsby, to Meebo, and to plain ol' Google Talk, which we could easily access from our email inboxes. Then, out of the blue, Trillian Astra emerged into private beta last month, although how "private" a beta is debatable – it seemed anyone asking got an invite. Now, the Trillian blog is announcing that Astra has gone public – no invite code needed. Yet as the long-anticipated Astra finally emerges, we have to wonder is it "too little, too late" for this company?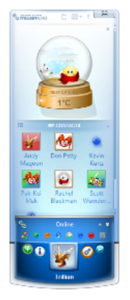 AccuTerra iPhone Maps win Apple Design Award
Anyone who has read the tragic true story Into the Wild will understand why Intermap's AccuTerra for iPhone is an amazing and possibly lifesaving service. While many map-based applications utilize Google maps and require a wireless connection, AccuTerra and competitor GPS Motion X let recreational adventurers view maps of U.S. national and state parks, both online and offline from their iPhones. It's not surprising AccuTerra was just awarded an Apple Design Award for best iPhone OS 3.0 Beta App.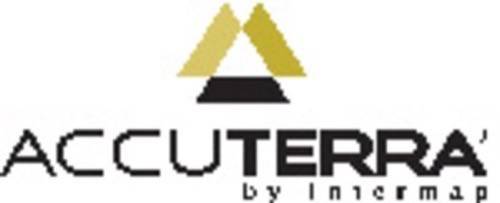 Google Launches A Guide to Enterprise Apps Deployment
If you're about to deploy Google Apps for your business, an official site dedicated to Google Apps Deployment for Enterprise was unveiled this week. Broken down into deployment planning and user adoption, the new resource is basically a treasure-trove of information on rolling out Google Apps in your business. It's targeted specifically at larger organizations; for deployments of less-than 100 users, Google recommends their usual "Getting Started" guide. In the wake of yesterday's announcement of syncing with Microsoft Outlook, this is just one more reason why Google is getting serious about pushing Apps into larger enterprise deployments.

SEE MORE WEB PRODUCTS COVERAGE IN OUR PRODUCTS CATEGORY
A Word from Our Sponsors
We'd like to thank ReadWriteWeb's sponsors, without whom we couldn't bring you all these stories every week!
ReadWriteStart
Our new channel ReadWriteStart, sponsored by Microsoft BizSpark, is dedicated to profiling startups and entrepreneurs.
IBM's Venture Capital Group (RWS Interview)
We recently spoke with Claudia Fan Munce of IBM's Venture Capital Group. IBM doesn't invest equity in startups; rather, this small group within IBM works with 120 of the world's leading VCs to give their startups access to IBM technology and, more importantly, IBM's customers in 170 countries. Since forming in 2001, the IBM Venture Capital Group has nurtured close to 1400 of these relationships. So, it is (1) oriented around later-stage ventures, and (2) focused more on B2B and enterprise ventures than consumer ones.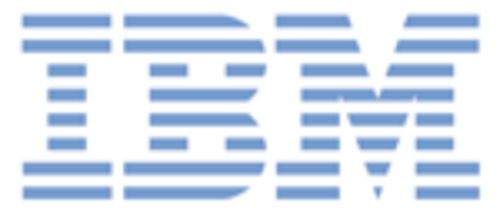 SEE MORE STARTUPS COVERAGE IN OUR READWRITESTART CHANNEL
Web Trends
Are Trolls Ruining Social Media?
You may have heard the newsthis week about Trent Reznor quitting Twitter due to the behavior of internet trolls who made the experience both uncomfortable and upsetting. OK, he didn't quite use those exact words – his rant was much more profane – but you get the drift. However, Reznor is not alone in wanting out of the social media scene. Popular author Stephenie Meyer also recently ditched her MySpace page for good, lamenting how she missed the early days when she could hang out with people online. But "hanging out with people online" is supposed to be the promise and the potential of social media today, not something from days gone by…so what's going wrong here? Have the trolls ruined social media for good?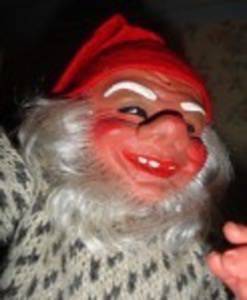 The Sociology of Twitter, Video Interview with Liz Pullen
Sociologist and ethnographer, Liz Pullen, spent a month tracking the top 500 Twitter users (as ranked by number of followers) as well as the much-contested suggested users list. In tracking these accounts, she also closely analyzed the behaviors of new adopters and their expectations of the service. Perhaps her conclusions will help us all understand – and hopefully improve – the dismal attrition rates for the service.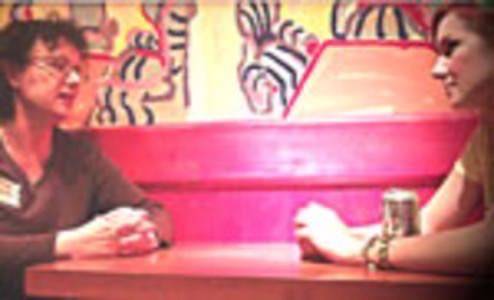 We've heard rumors about this for at least the last couple of weeks, but this week Facebook finally announced that it will allow users to pick and choose their own vanity URLs. Instead of http://www.facebook.com/profile/?id=432123451, you will now be able to pick something like http://www.facebook.com/ihazvanityurl as your URL. Facebook opened this new feature up at 12:01am EDT on Saturday (9:01pm PDT on Friday). At that time, Facebook users saw a notice on their homepages with instructions for how to obtain their new URLs.


Social Networks Around the World
Italian PR professional and former Microsoft Italy marketer Vincenzo Cosenza sent us an interesting visualization this week. It's a map of the world, showing the most popular social networks by country. The map was built using Alexa and Google Trends for Website traffic data in June 2009 and we think it shows some interesting trends. After all, our world is becoming smaller and it's good to know what services our friends on the other side of the globe are using to connect with each other.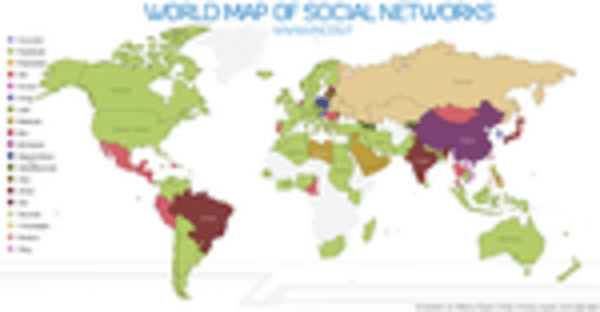 The Digital Magazine: Has its Time Come?
We all love to flip through a glossy, interesting magazine on the plane, in the dentist's waiting room, or stretched out on the sofa in the evening. However magazines have not been isolated from the troubles that print media are having due to the online world. Many magazines are struggling to survive and some of them are moving completely online in order to stick around. In November we reported that leading tech magazine PC Magazine would go 100% online from February 2009, after 27 years of existing in print form. Let's look at how PC Magazine is doing, along with another digital magazine that we like called Avantoure.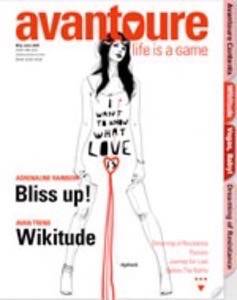 Common Tag Brings Standards to Metadata
Let's suppose you uploaded some pictures of a trip to New York City to an online account. Do you tag them "New York City," "NYC," "newyork," or all of the above? How do you know your content will be correctly identified and related to other content on the web? And if you come across the tag "Tesla," how do you know whether it refers to the scientist, the car company, or the band? Common Tag is a new tagging format that creates references to concretely defined concepts with their own metadata and URLs. With Common Tag, site owners can simply topic hubs, cross-promote content, and enrich pages with data, images, and widgets.

SEE MORE WEB TRENDS COVERAGE IN OUR TRENDS CATEGORY
That's a wrap for another week! Enjoy your weekend everyone.