Sponsor: Here is a summary of the week's Web Tech action on Read/WriteWeb. Note that you can subscribe to the Weekly Wrapups, either via the special RSS feed or by email.
Web News
The week started with some big M&A news in the Citizen Journalism space – Newsvine was acquired by MSNBC, the Microsoft/NBC joint venture, for an undisclosed sum. Newsvine CEO Mike Davidson said that "Newsvine will continue operating independently, just as it has been since launching in March of 2006." He also indicated there would be little change in the features of the site — which is great news, because in our review of Newsvine in July, we noted that Newsvine "is probably more advanced in its design than other CJ [Citizen Journalism] sites, often trying new things and design techniques." Indeed we can't wait to see how MSNBC integrates some of the Newsvine features, which Davidson said will occur: "Over the next few years, Newsvine technology and content will make its way onto msnbc.com, and vice-versa where it makes sense."

Google Acquires Microblogging Service Jaiku
This week Finnish short messaging and microblogging service Jaiku was acquired by Google. That Google bought this competitor of Twitter, the service founded by Blogger founder Evan Williams, instead of Twitter is notable. Jaiku may be stronger on the mobile platform than Twitter and probably came at a much lower price. Google has been rolling up no end of very young mobile services; while the comparison with the Dodgeball acquisition, which ended up going nowhere, is inevitable – we think there's a lot more going on this time around. For one thing, Jaiku will now have access to scaling that Twitter could desperately use. YouTube Videos Coming to AdSense
This week Google announced YouTube integration with AdSense. Selected YouTube videos will be available to AdSense publishers and will appear wrapped in banner ads. We think there's a whole lot of potential here. Though cynics have said that there's little hope for video outside YouTube, small video ad networks insist that there's a growing, thriving ecosystem of niche video sites just waiting for more and better content and ads.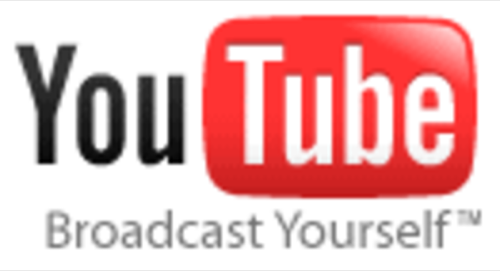 In other YouTube news, YouTube Videos have also been added to Google Earth. Geotagged YouTube videos will now be viewable in a featured content layer of Google Earth.
MySpace App Platform Coming Soon
MySpace is set to launch its 3rd party developer platform in just a few weeks. R/WW's Marshall Kirkpatrick was somewhat skeptical of the news, writing that "things are really changing at the industry leading social network. By this time next year you'll be getting spam from MySpace applications and be running to shut off your account altogether. If you feel embarrassed perusing the Facebook apps directory ("yes mom, these are my peers, this is the new frontier – let's send some 'booze mail!'"), you'll feel nauseas when you see the MySpace apps directory."
In other big social network platform news, Read/WriteWeb heard from a couple of reliable sources that social network Bebo is about to announce a developer platform very soon too. Although this news didn't seem to interest the US-focused tech blogosphere, Bebo is one of the largest social networks in the world and is above MySpace and Facebook in some parts of the world (e.g. it is number 1 in the UK). So along with the MySpace news, this is another significant step forward in the social network space – where third party apps can hook into those popular ecosystems much easier.

Web Products
BitTorrent DNA: Hollywood Hitches a Ride with the Pirates
This week BitTorrent announced their content delivery network acceleration service, BitTorrent DNA. DNA will add their peer-to-peer file sharing technology to any CDN to speed up download and streaming services for videos and files. BitTorrent essentially works by harnessing unused network capacity on end-user computers. Anyone downloading or streaming a file also distributes the file to other users, which is broken into smaller chunks and reassembled upon delivery. BitTorrent has long used the distributed peer-to-peer approach for file sharing, and the same idea is employed by companies like Joost for streaming media.

Castfire Lands Next New Networks in Major Video Pact
In a cross-country deal that will make big waves in the video blogging market, San Francisco's CastFire, the up and coming video publishing tool/ad network, announced a large deal to distribute and provide services for New York's high profile Next New Networks.
NNN was founded by former MTV exec Herb Scannell and animation mogul Fred Seibert (MTV's first creative director), has raised $8m in venture funding and publishes popular series JetSet and Talking Points Memo TV, among others. NNN has to date had a paltry video player and has not been able to monetize its content effectively – so it's no surprise that it's taken on another layer of services with another company. All the networks in NNN are reported to see a total of about 30 million unique visitors per month, but in the video world all metrics are in flux.

You can find many other product reviews and startup profiles in our Startups category.
Analysis
Alex Iskold wrote an important article this week outlining the nature of structured information on the Web. He wrote that the evolving aspects of the new web are Semantics, Attention
(Implicit Behavior) and Personalization. Regardless of what we are decide to call this next web, the
information in it is going to be more meaningful, more automatic, and more tailored to each of us. Increasingly, wrote Alex, information on the web is becoming more and more structured. This process is happening via
several major movements: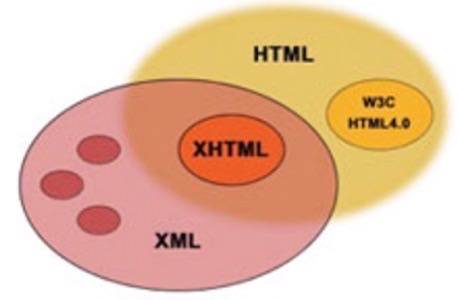 The rise of APIs
The proliferation of vertical applications that run on top of existing data
An increase in classic Semantic Technologies and Microformats
The spread of RSS as an information delivery mechanism
Are Recommendation Engines a Threat to the Long Tail?
Two Wharton academics released an interesting paper recently that asks whether online recommendation services are a threat to the aggregate diversity of items discovered by their users. The study is titled "Blockbuster Culture's Next Rise or Fall: The Impact of Recommender Systems on Sales Diversity". All indications point towards a rise in importance by recommendation engines, so this argument deserves examination. From eBay's acquisition of StumbleUpon to the CBS acquisition of Last.fm to this weekend's MSNBC acquisition of Newsvine – recommendation engines are big money. Marshall Kirkpatrick explored this topic for Read/WriteWeb…
In a related post, check out Josh Catone's review of Criticker – Movie Recommendations Based on Taste.
You can find more R/WW analysis posts here.
Conferences
BIF-3
This week R/WW's Josh Catone was at the BIF-3 Collaborative Innovation Summit in Providence, Rhode Island. The BIF-3 event reminded Josh of the TED conference, in that it brings together great minds from across a multitude of disciplines to tell stories and have a converation about innovation. Josh's coverage from the event:
R/WW Network Blogs
last100
Check out a wrap of the week's Digital Lifestyle news on last100. There was lots of music industry news this week. The band Nine Inch Nails announced they were following Radiohead's lead, by dumping their record label; and Madonna said she plans to do the same. On the digital front, online music service Rhapsody is now available on TiVo; and Universal is reportedly pushing ahead with Total Music, the latest assault on Apple's iTunes.

In Internet TV-related news, Sony'Äôs PS3 game console is to become and IPTV set-top box for Korea Telecom; Vuze, which now boasts 10 million software downloads, has opened up it p2p video distribution platform; and Joost plans to add "live" television to its service early next year.
Alt Search Engines
AltSearchEngines this week had a Peer-to-Peer (P2P) Search debate – Part one and Part two. It featured Wolf Garbe of FAROO and Jeremie Miller of Wikia/Atlas. One of the questions was: what aspect is the architecture distributed and what are the benefits of this? Wolf said that "FAROO is using a fully distributed architecture: distributed index, distributed crawler, distributed ranking, and distributed search." Jeremie replied that "each entity within Atlas, whether it be the Factory, Collector, or Broker, can be entirely distinct and independent, and will likely be different companies or groups altogether."

Read/WriteTalk
This week Sean Ammirati of Read/WriteTalk – our new podcast show – was at the Graphing Social Patterns conference. He sat down with Seth Goldstein, the CEO of Social Media. The podcast discusses Goldstein's work on the Attention Trust non-profit and vision for SocialMedia, his new advertising network for Facebook Applications.

Poll
We ran a late week poll on what you'd be prepared to pay for the download version of Radiohead's new album In Rainbows (or insert your favorite music artist). The results at press time:
US$30 or over 3%

US$20-29 2%

US$15-19 6%

US$10-14 27%

US$5-9 40%

US$3-4 11%

US$1-2 3%

less than US$1 1%

Free 8%
So US$5-9 was the happy medium, with US$10-14 the second most popular choice.
That's a wrap for another week! Enjoy your weekend everyone.