NFC, or near field communication, is an emerging technology that will power mobile payment systems and mobile wallet solutions, like those in development by Apple, Google, RIM, mobile operators, banks and others. But NFC itself is just a way to send data wirelessly between devices, meaning it can be used for far more than mobile payments alone.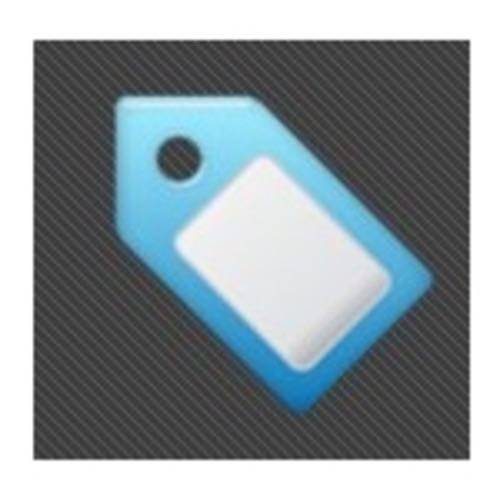 One way to take advantage of a phone's NFC capabilities is to make your own NFC tags. These tags, when read by your phone, can perform a number of actions, like open a map, launch a website, change your phone's settings and configurations, plus dozens of other tasks. Wouldn't it be fun to make tags like that? Well, now you can. Here's how.
One of the most popular phones to have NFC built in is Google's flagship device, the Samsung Nexus S. However, it's not the only one. There are many phones you can buy today that have NFC built in, and there are several more than are coming soon, like the Nokia Astound (C7) or Samsung's Galaxy S II, which will include NFC in some models. You can check out a more complete list of NFC phones here for details.
But for our purposes, this project will focus on using Android phones, specifically the Nexus S.
Where To Get NFC Tags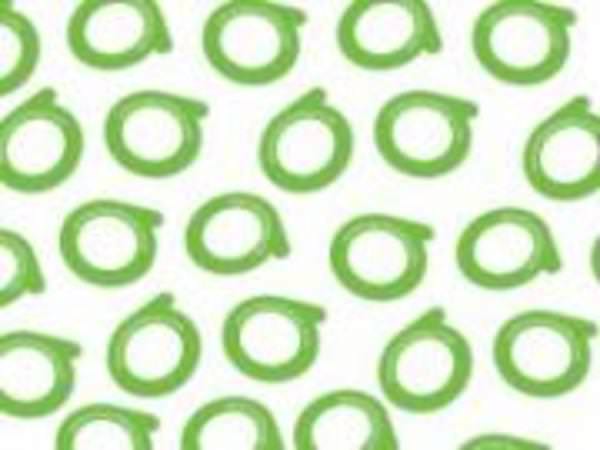 Of course, before you can make your own NFC tags, you first have to acquire them. These aren't available on the shelves at Best Buy, so you'll have to order them online. Thanks to software developer Joshua Krohn, who made the NFC Task Launcher app described below, we have a good list of sites selling NFC tags.
These include the following:
Write Tags with NFC Task Launcher for Android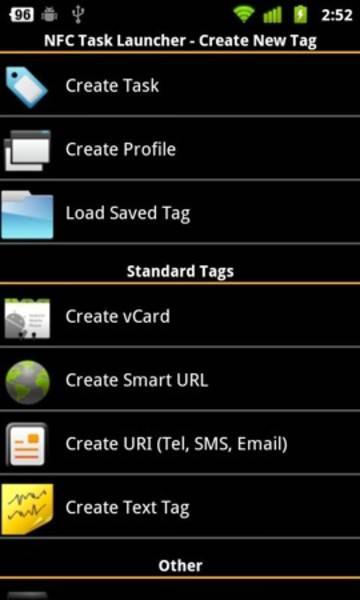 As noted above, we're focusing on making tags using your Android phone. There are actually several apps that allow for this now in the Android Market. One such app, to give you an idea, is the NFC Task Launcher from developer Joshua Krohn. We were introduced to this app via an NFC World interview.
In detailing the potential uses for NFC tags, Krohn told the website:
You could have a tag that enables Wi-Fi, configures your wireless network and then connects — so visitors would never have to enter your security key to use your wireless connection. They would not need to have an open network, they would only need to scan the tag and the rest is done for them.
He personally uses NFC tags in his car, his home and his workplace, where he uses them to put the phone into different modes. For example, in the car, a tag enables Bluetooth, disables Wi-Fi, sets the media volume to max and launches the Car Home application. And all with just a tap!
Meanwhile, at the office, another tag enables Wi-Fi, disables Bluetooth and connects to his work's secure network.
Currently, his NFC Action Launcher application supports these tasks:
Enable / Disable / Toggle Wifi
Enable / Disable / Toggle Bluetooth
Launch any installed Application
Connect to any known SSID
Configure a new Wifi Connection and connect
Configure and enable Portable Hotspot
Enable / Disable Auto-sync
Launch any Tasker Task (for users of Tasker)
Changing Phone Ringtone
Change Notification Tone
Changing Ringer Mode (Normal/Silent/Vibrate)
Changing Ringer Volume
Changing Media Volume
Changing Alarm Volume
Changing Notification Volume
You can also use it to create task tags, profile tasks, vCard tasks, Smart URL tags, text tags and URI tags (Tel, SMS, Mailto). Originally launched on the XDA Developer forums, the app is now availalbe in the Android Market here for $1.99.
Similar apps in the Market include Touchtag's client (free), NXP's TagWriter (free), taglet (free), Write a Tag (free), AnyTag (free), NFC Classic Tag Reader Writer (free) and others, mostly in Japanese.
For experimental purposes though, it's nice when the developer is hanging around in the forums, responding to user questions, like Krohn does here. That may be worth the $2 to you when choosing what app to try.
To see what tag reading and writing looks like in action, check out this YouTube video.