Having a strong online presence has become almost essential for small businesses in the modern world.
As such, high-quality and attractive website designs are now more sought after than ever. From proposal websites to e-commerce shops, customers expect nothing less than professional web services that meet their individual requirements and preferences.
If you're looking to launch your own website design business, there are specific steps you will need to take in order to promote growth and attract clients.
The focus of this outline is to provide an overview of the journey from starting up a single operation run by you as the sole proprietor right through to expanding the scope of your services in line with changing trends across industries on an international level.
Defining Your Niche and Target Audience
In order to create a successful website design business, it's important to first define your niche and target audience. This involves taking a deep dive into the types of websites you want to specialize in (e.g., e-commerce sites, portfolio collections, blogs).
Conducting industry and market research is also an important step for gaining insight into what your target audience is looking for; this could include gathering data on their preferred style and functionality needs or tracking trends within the area of website design.
Once you have all the necessary information at hand, you can start shaping your services according to specific client requirements or marketing goals—positioning yourself not just as a designer but rather as an invaluable partner able to truly make an impact.
Developing a Solid Business Plan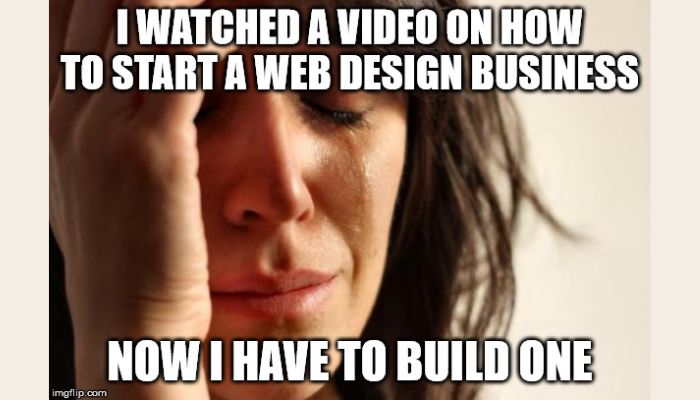 When optimizing for content targeted with certain keywords, it is essential to ensure the website provides value and caters specifically to its target audience. Quality is key when creating content in order for search engines to recognize and reward optimized pages.
Developing keyword-optimized content should be balanced with staying within the reader's attention devices and addressing the search query from a neutral perspective (avoid forcing superfluous keywords).
Relevant articles offer readers insight into targeted topics without going off track which can help build credibility and trust in your brand.
Additionally, maintaining natural keyword density helps to periodically get popping throughout the article body without disrupting engagement or overstuffing the post leading to optimization failures & possible blacklist warnings from Google.
Building an Impressive Portfolio
Creating an impressive portfolio is one of the most important steps when starting a website design business. It shows clients who you are and what kind of work you do and gives them insight into how it would be to work with you.
Designing sample websites to showcase your skills will allow potential customers to see not only the finished product but also your development process. Furthermore, making sure that different projects demonstrate versatility in order to illustrate many types of services that can be achieved will draw even more attention from users.
Additionally, case studies should provide an accurate description of how problems were solved and give credit where it's due by letting customers know there was teamwork involved, too, if needed.
Setting Up Your Online Presence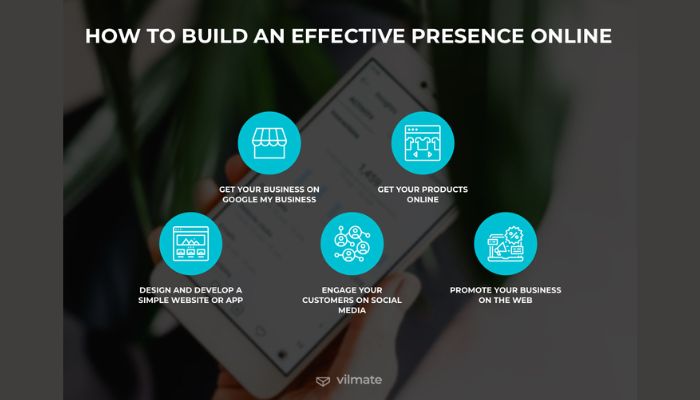 Setting up your online presence is an important step when launching a website design enterprise. First, you need to register a memorable domain name for your business and design a sleek website that reflects your brand's identity.
It should describe the services & scope of work being offered as well as provide links to showcase portfolios, case studies, testimonials & most importantly, contact information.
Social media platforms offer great opportunities for businesses to expand their reach and visibility online, and good quality content marketing increases traffic towards websites, setting them ahead in the competition.
You might even consider hiring a local SEO agency that would strategize effective SEO campaigns proven to deliver winning outcomes.
Crafting Effective Marketing Strategies
With an online presence being increasingly important for businesses, crafting effective marketing strategies is essential for a successful website design business.
Using social media platforms to showcase work and engage with potential customers, SEO techniques to increase visibility, networking within the industry, and collaborating with other services can help drive engagement and attract new clients.
Strategic advertising on platforms like Google Ads as well as other digital campaigns can draw in even larger numbers of leads while promotions including discounts or referral programs will further boost interest. Quality customer service married with persuasive yet personal messaging consistently delivered across channels will build brand loyalty over time.
But be aware: organic marketing takes years as doing so requires that you build more than just a website, but an actual brand.
Offering Exceptional Customer Service
Great customer service is key to a successful web design business. You should establish clear communication channels from the outset, and provide clients with realistic project timelines and expectations.
Put yourself in the client's shoes—make sure they have an enjoyable experience working with you every step of the way. Where possible, go the extra mile by exceeding their expectations to gain positive reviews and referrals which can help build overall credibility for your business.
At the end of it all, take the time to gather feedback from both satisfied and dissatisfied customers about improvements that could be made. With exceptional customer service as well as creative skills, you can turn a website design enterprise into a thriving endeavor.
Scaling and Growing Your Business
Scaling and growing a website design business requires careful planning and execution. As your client base expands, you may need to hire additional designers or staff to support the increased workload. Focus on expanding your service offerings too – while retaining current clients and staying up to date with evolving market trends in the industry.
It's also important to continue honing skills and embracing new technologies along the way. Make sure that every aspect of customer engagement is satisfactory so they keep using your services again in the future. With solid foundations laid, it's much easier for you to build a flourishing enterprise over time.
Conclusion
Launching a successful website design business requires hard work, careful planning, and the willingness to continuously innovate.
By clearly defining your niche and target audience, creating a solid business plan, showcasing your portfolio with pride, establishing an online presence, formulating effective marketing strategies supported by great customer service, and gathering feedback for valuable insights into what can be done better—you are well on your way to building your flourishing web design enterprise that stands out in today's markets.
With dedication and passion for this creative profession, you can harness technical know-how and skills and become very successful as a web designer.