This week the winners of the 11th annual Webby Awards, billed nowadays as the "Oscars of the Internet", were announced at a ceremony in New York. Much of the publicity was over the fact that David Bowie was there (Prince attended last year). But other than that, what were the highlights of the Webbys? In this post we'll review the winners list, and in particular the web 2.0 sites.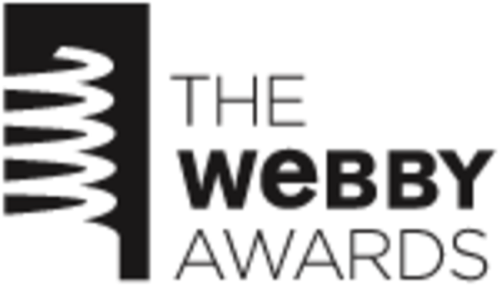 All up, there were nearly 70 categories. In the categories focused on web technology and social media, the clear winners were Flickr, LinkedIn and last.fm. Flickr picked up 3 awards (5 including two Peoples Choice ones), for Best Practices, Best Visual Design – Function, and Community. LinkedIn grabbed 2 awards, for Services and Social Networking. And last.fm won the Music category, plus was voted Peoples Choice for Best Practices.

Flickr accepting one of three Webby awards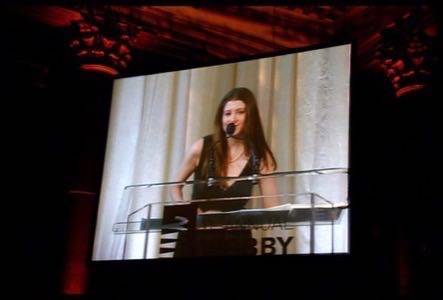 Web 2.0 highlights
Flickr won the Best Practices award, and last.fm got the Peoples Choice award for the same category. Two Yahoo! properties were nominated here (Flickr and del.icio.us).
Flickr did very well out of the 11th Webbys, also taking the 'Best Visual Design – Function' award – beating Gucci.com in that category! – and best 'Community' site. They also got Peoples Choice in those last two. Thoroughly deserved! Indeed Flickr's attitude to community etc can be best summed up in a little thing they did this week, replacing the 'gamma' label on their logo with 'loves you' (see image to right). I think this may be something to do with a Flickr marriage that occurred last week, where two people met on Flickr and eventually married. It's the little people-focused things that Flickr does so well, so I'm pleased the Webbys recognized this.

LinkedIn won for 'Services' and 'Social Networking'. Also great to see that innovative online calendar company 30 Boxes was nominated for 'Services'. Facebook was Peoples Choice winner in Social Networking (no sign of MySpace!).
Last.fm took out the 'Music' category (where it was also Peoples Choice). Interestingly, Pandora didn't even make the nominees.
Other highlights…
Two Webby Lifetime Achievement awards were given – to Bowie (whose website has always rocked) and to eBay. YouTube's golden run continues – YouTube Co-Founders Steve Chen and Chad Hurley were named 'Webby Person of the Year'.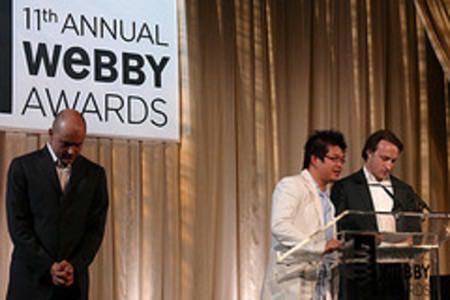 What have we missed? And what did you think of the winners list this year? I thought it was great that Flickr, LinkedIn and last.fm were honoured, but I felt that some of the other categories were not well represented with innovative web sites – e.g. some of the blog choices were too conservative and many of my favorite blogs weren't there. Tell us what you thought…
Pics: cameron and Amazin' Jane