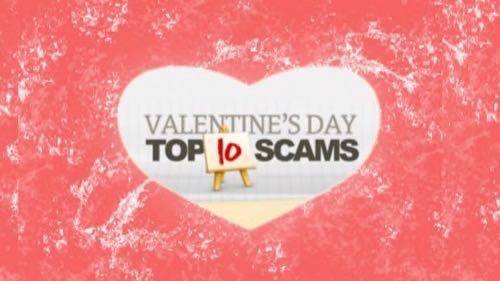 Nothing says "I love you" like falling for a fake diamond ring sale and getting your identity stolen in the process. Bitdefender, an antivirus solutions provider, has sent out an alert to online Valentine's Day gift buyers, warning of rampant scams aimed at extortion, phishing for personal information and luring unsuspecting loverbirds to malware-infected sites.
Bitdefender's Top 10 infographic (below) stresses that men are the top target of V-Day scams because they spend 75% more on gifts than women, according to CreditDonkey.com.
Among the scams to watch out for are malicious Valentine's Day cards that use blackhat SEO techniques to redirect buyers to search results that may install viruses, Valentine's Day wallpaper downloads that contain malware, and 'love calculator' and other relationship-themed apps from unofficial Android app stores that infect your devices and steal personal info.
With the astronomical number of fake profiles floating around social media, Bitdefender stressed the dangers of giveaways and information soliciting through phony social media profiles promising love.
Some of the more blatant cons can be easy to spot, such as phony flower sales and cheap limousine offers. But the last scam on Bitdefender's list should be a dead giveaway: "heart experts." Specializing in healing one's relationship wounds, these online offers sound like antivirus ads from a decade ago, but resurface every February alongside an array of these other scams.
The number one rule leading up to this Thursday? Stay smart and trust your spam filter.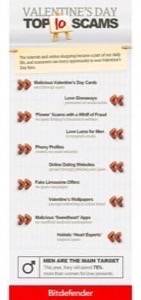 Image courtesy of Shutterstock.