ReadWriteWeb Co-Editor Marshall Kirkpatrick recently extolled the virtues of Amazon's Mechanical Turk for "rocking conference blogging." He's not the only person who's seeing some real benefits from outsourcing small tasks to the service, as I've noticed a number of people talk about the ways in which they use – or could envision using – Mechanical Turk to help them. Ewan McIntosh, for example, wonders if teachers could utilize the service to outsource some of the "larger scale time suckers" in education — entering attendance records, generating letters to parents, and so on.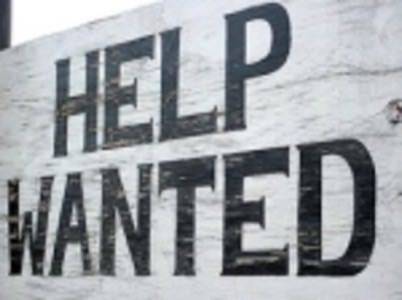 Lindsey Harper recently wrote about her experiences using Mechanical Turk to validate her startup idea. Noting that friends and family are unlikely to be objective when assessing whether or not your idea is viable, she spent $28 on the Amazon service in order to poll 200 people on her concept. Her survey asked whether or not they'd use the service, example of how they might use it. In addition to asking for general feedback on the idea, she also captured gender and age demographics, so she could have a better idea of who her market might be.
"The information I got back for my $27.50 was INVALUABLE," she writes. "I found from that 1 survey, how to basically build my product for launch. What features I had to have based on how users would use the service. I also realized I could basically cut my current feature set in 1/2 because what I thought people would want, wasn't even mentioned."
Rob Walling had a guest post on Jason Cohen's blog last week that goes into more details about some of the other ways startups can use Mechanical Turk and other virtual personal assistants. The post is an excerpt from Walling's new book Start Small, Stay Small: A Developer's Guide to Launching a Startup.
As Walling notes, "The value proposition of a VA deals with how you monetize your time. If you monetize it at $50/hour and you can pay a VA $6/hour to handle administrative tasks, this frees up time for you to create real value in your business by developing new features or expanding marketing efforts. Performing tasks you could pay someone else $6 to accomplish is a foolish use of an entrepreneur's time."
Echoing Harper's use of Mechanical Turk, Walling argues that virtual assistants can be useful for startups to develop proof of concept. But they can also be utilized following launch to handle small administrative tasks.
Walling offers a lot of great tips on how to find and evaluate virtual assistants, noting that "My first piece of advice is to avoid spending too much time worrying about screening your VA before you hire them. In the end, how well they work out depends entirely on how well they accomplish their tasks." Hiring someone will help you judge their efficiency and reliability, and Walling suggests these steps for the first task you assign:
Back everything up
Provide detailed instructions. Even better, provide screenshots.
Timebox your requests, but assume that the virtual assistant will not be as fast as you are.
Be clear with the timeline you establish for the work.
If the first virtual assistant you hire doesn't work out, find another one. But don't give up on the whole process after one go, says Walling, as it takes time as an entrepreneur to find how to best utilize this sort of service.
Have you utilized a virtual personal assistant for your startup? How so? And what have your experiences been?