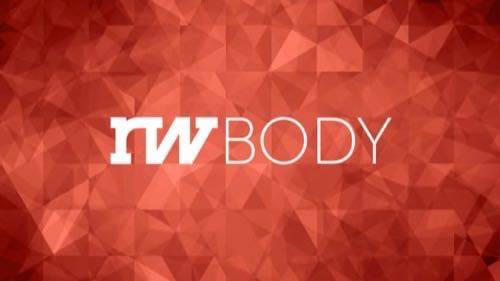 ReadWriteBody is an ongoing series where ReadWrite covers networked fitness and the quantified self.
Under Armour, the Baltimore-based exercise-clothing company, announced Thursday that it will buy Austin, Texas-based app maker MapMyFitness for $150 million, marking one of the first big deals in the quantified-self space.
Already, people are making comparisons to Nike, UnderArmour's archival, which makes its own fitness-tracking apps and wearable hardware, like the Nike FuelBand. But those comparisons are misguided.
Where Nike offers a vertically integrated stack of hardware, software, and services, Under Armour has just bought itself an open platform for digital fitness, a new direct sales channel, and a new way to stay present in its customers' daily lives.
In other words, don't expect a host of Under Armour-branded wearables out of this deal. Instead, expect to see Under Armour become a data hub for a host of other fitness apps and gadgets—one that reaches far beyond Under Armour's core audience.
Under Armour is "looking to help all kinds of athletes," says MapMyFitness cofounder Kevin Callahan. MapMyFitness's "open technology platform" helps them do that, Callahan says.
Software Plus Hardware Equals Data
Openness has its rewards. MapMyFitness has some 20 million users, some of whom pay for premium subscriptions. But an equally powerful way it makes money is by selling hardware, apparel and other accessories.
One of its retail partners, Mio Global, a maker of heart-rate monitors, said in a recent interview with ReadWrite that hardware was a powerful driver of revenues for fitness-app makers like MapMyFitness.
"They don't start to make money until they start selling hardware," Dickinson said.
But what's really valuable is the data that those devices generate—GPS route maps, speed measurements, heart-rate zones and calories burned. All that data is useless unless it gets stashed somewhere—and MapMyFitness is Under Armour's new data center.
Already, MapMyFitness connects with some 400 hardware devices—like the Sync Burn activity tracker I've been testing for the past few months.
The Android Of Fitness
So the most interesting strategy Under Armour can pursue is one of promiscuous connectivity, keeping MapMyFitness open to as many device and app makers as possible. (Interestingly, Nike is one of those partners: I feed my Nike+ Running runs into MapMyFitness, having connected my accounts.)
Of course, Under Armour and MapMyFitness will likely sell their own branded devices, as they already do. UnderArmour has Armour39, an intriguing tracker targeted at elite athletes which goes beyond the usual pedometer measurements to try to capture a fuller spectrum of athletic exertion. It has also explored futuristic visions of wearable computing built into sports clothing. And MapMyFitness sells accessories under its own brands, like MapMyRide and MapMyRun.
That's not unlike the strategy Google has pursued with Android, where it offers the operating system to other manufacturers while making its own Motorola and Nexus devices.
As Google has shown with Android, it's a good strategy for an upstart, as Under Armour will inevitably be in competing with Nike, which has years of lead in experimenting with fitness apps and wearable devices.