With all due respect to Kevin Smith, the web is no longer only for complaining about movies. In fact, there are a large number of very helpful sites that teach you how to do things. These are do-it-yourself sites, but we're not talking about building a deck or baking a cake — the web is full of more general interest sites that give quality instruction on all sorts of fun and useful projects. Including, sometimes, how to build a deck or bake a cake.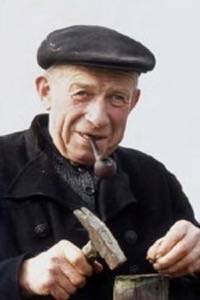 In this horribly-titled, but hopefully useful round-up we will specifically focus on such general purpose sites that include some sort of rich media instruction (generally video). We also might throw in a tech-focused site or two, since this is after all, a tech-focused blog.
If you know of any instructional sites that are missing from this list, please mention them in the comments below.

Note: Household Hacker is a humor site, some of the tutorials have some truth to them, but you probably shouldn't try them.
Make: Podcast – Make Magazine is, in general, one of the coolest DIY magazines out there, instructing each month on a variety of awesome projects. Their online video podcast is a great collection of tutorials on how to do cool things like make a potato cannon or screen print your own t-shirt
Image credit: docman