For the most recent episode of Read/WriteTalk I sat down with David Karp, the founder of Tumblr. Tumblr is a platform that makes it easy to create Tumblelogs – which Wikipedia defines as:

A variation of a blog, that favors short-form, mixed-media posts over the longer editorial posts frequently associated with blogging. Common post formats found on tumblelogs include links, photos, quotes, dialogues, and video. Unlike blogs, this format is frequently used to share the author's creations, discoveries, or experiences without providing a commentary. One of the many tumblelog sevices is tumblr.
Tumblr is announcing a number of new features today. We touch briefly on these features in the podcast, but also discuss David's vision for Tumblr. We also discuss how his service is specifically different than two competitors (Twitter and FriendFeed). In this post, I'll quickly cover how Tumblr is different, as well as put the spotlight on the new features being announced for Tumblr.
New Features
It has been six months since David and his colleague released Tumblr 2.0 and at that point they were still only working on it part time. (Beyond Tumblr, David was providing digital media consulting services in the New York area.) This is the first release since they started working on the project full time — and they've been busy. David explained that it includes over 400 new features, fixes, and improvements. Beyond fixes, the features seem to cluster around four important themes for this release: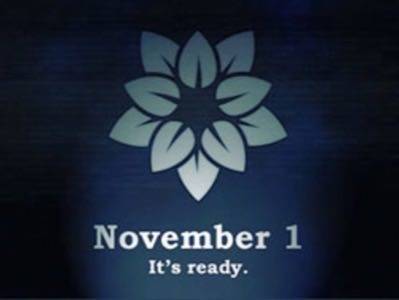 Supporting Audio Posts
Upgrades to Video Posting
Private Communication: Channels
Easier Integration Points (APIs)
Audio Posts
According to David, one of the most requested features was to support audio posts. The new version of Tumblr allows you to create an MP3 audio file or use your phone to create one and post up to one audio file per day. It will then play within a flash player on the post.
Upgrades to Video Posting
Before this release, Tumblr only recognized embed codes from major video sites. Now, they are supporting any video or Flash embed code.
They also have partnered with Vimeo to allow, from phone or browser, posting videos directly to your Tumblelog. It should be noted that Jakob Lodwick, founder and CEO of Vimeo, participated as an angel in the funding round that Union Square and Spark Capital led a few months ago – so I'm sure the partnership between Tumblr and Vimeo is deep.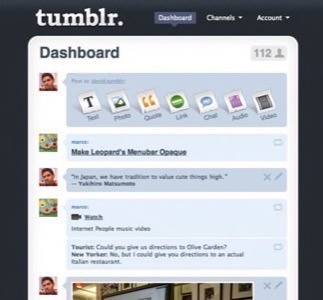 Private Communication
When I was interviewing David, he was very excited about the ability to support private group communication from Tumblr's posting tools. They are calling this capability "channels." Obviously, there are a lot of tools that are trying to make it easy for groups to collaborate, but to the extent a group is comfortable with the Tumblr posting UI, I could see this proving effective.
Easier Integration – APIs
The Vimeo integration is clearly a good example of a traditional partnership with Tumblr. However, they also have expanded their API and now support JSON. This is allowing applications to be built on top of the Tumblr API. Some of the companies that have taken advantage of the APIs already include Jott and Disqus.
The importance of this is clear when you look at the value other companies have gotten from opening up their APIs. For example, when interviewing Biz Stone, the co-founder of Twitter, on an earlier episode of Read/WriteTalk and he emphasized the importance of Twitter's APIs saying, "the API has easily 10 times more traffic than the website."
Competition
It is important to point out that there are a number of other companies that are operating either in adjacent areas or are direct competitors to Tumblr.
Twitter

When I first learned about Tumblr, the first service that jumped to my mind as competitive was Twitter. I asked David how he felt Tumblr was different than Twitter. His response was:
Twitter is a service you use to tell people what you are doing. We look at Tumblr as a service to share those experiences …
It's also interesting that Union Square Ventures has actually invested in both Twitter and Tumblr. When Union Square announced the Tumblr investment on their blog, they proactively responded to the question of whether they are competitive services:
We don't think so. As you can read in our post on investing in Twitter, we see Twitter as a communication platform … By contrast, Tumblr strives to be the easiest place to express yourself online, to create your web presence simply and beautifully. In the designing the best service to tackle their respective missions, both Twitter and Tumblr have become services that enable short-form expression. That's why many people see Tumblr and Twitter as competitive services. But, this comparison is superficial and does not grasp the goals of each service. If Twitter succeeds in fulfilling its mobile communications goals, all the problems that Tumblr addresses will still exist; and vice-versa for Tumblr. So, in our opinion, these two investments are not competitive.
FriendFeed
In the area of aggregating other web-services, FriendFeed seems like the most natural competitor to Tumblr. In our interview, David also contrasts Tumblr to his understanding of FriendFeed, but acknowledges he hasn't tried the service yet. This is understandable as the service is still in a private beta.
It's probably worth noting that Bret Taylor and Jim Norris founded FriendFeed as Entrepreneurs in Residence at Benchmark Capital after leaving Google. They have a great track record for developing innovative web applications while at Google including Google Maps, Gmail and Google Groups. While right now they seem more focused on aggregating different feeds from your life (such as Flickr, Twitter, YouTube) and letting you publish them in places like your blog or Facebook profile, it is a very early service so time will tell how they compete in the long run.
Other Competitors
Beyond Twitter & FriendFeed, there are other companies you could perceive as competitive to Tumblr. For example, Jaiku which was recently acquired by Google and Pownce which was founded by Kevin Rose. However, both of these really seem like direct competitors to Twitter. Therefore, they are probably only as competitive with Tumblr as Twitter is.
Conclusion
To learn more about Tumblr, I'd encourage you to listen to my interview with David. I'd love to hear what you think of Tumblr in the comments below. Are they competitive with Twitter and FriendFeed? What do you think of the new features released today?