The real-time web was hot this year and it's likely to become a standard expectation on sites all around the world next year. We've tracked this trend extensively with a face-to-face summit of industry leaders and an 84-page research report on The Real-Time Web and Its Future.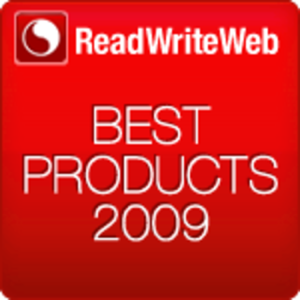 Who were the big movers and shakers in real time this year? Check out our list of the top 10 below and let us know if there are any important ones we missed. ReadWriteWeb's Best Products of 2009:


Pubsubhubbub

, created as a 20% project by Googlers Brett Slatkin and Brad Fitzpatrick, is described as "a simple, open, server-to-server web-hook-based pubsub (publish/subscribe) protocol as an extension to Atom and RSS." It delivers updated content in real-time from a pinged hub server out to all subscribers that have requested updates.
Real-time PubSubHubbub feeds are already being published by FeedBurner, Blogger, LiveJournal, LiveDoor, Google Alerts, Feedoor and the feed republishing service Superfeedr. Facebook's FriendFeed, LazyFeed and the newest version of Netvibes are consuming Hubbub feeds so far, as are a number of small sites and services that are using the feeds for machine-to-machine communication.
Hubbub consuming applications are reporting server traffic savings of up to 85% and engineers love it.
RSSCloud
RSSCloud is a technology that's been a part of the RSS 2.0 spec for years but got a new burst of development energy this year when creator Dave Winer began working on it in part as a way to create a decentralized Twitter experience.

RSSCloud is similar to Hubbub, is often implemented in conjunction with it but doesn't deliver full content updates with the notification of changes to a feed. The first major move to adopt RSSCloud was by blog publisher WordPress.
The latest addition to the technology is a new feature called CloudPipe, which will enable delivery of real-time feeds to desktop and mobile clients, even behind a firewall.
Creator Dave Winer has been a key figure in an incredible number of the most important technologies of the read/write era of the web. He created the first popular blogging software (Radio Userland), was the first to enable podcast delivery in an RSS feed visa-vi the now standard method of enclosures, he built the web's leading blog ping server (weblogs.com), he ushered RSS into the mainstream, he created the format for sharing bundles of RSS feeds and other outlines (OPML), he wrote the XML-RPC framework (predecessor of SOAP) and the MetaWeblog API for remote blog management.
Now Dave Winer is working on real-time web technology and we'd be fools to not watch what he's doing.
Facebook
Facebook, for all its shortcomings, has turned more than 200 million new people on to real-time streams of content pushed to their browsers in 2009. If you think this paradigm is important, Facebook deserves a medal.

Google Real-Time Search
Honorable Mentions

Just this week the Big G
showed of its new real-time search feature
. It kills what Bing and Yahoo are doing. It's simple but elegant and effective. For certain search queries, real time web pages, Twitter updates, Facebook content, MySpace updates and more will appear in a subtle, streaming box in your results page, with a pause button. It's not live on the public site yet, it's just a demo, but it's going to be very, very big next year. Big enough that it belongs on the list this year just for being demoed.
Twitter search
Whether you're watching brand mentions for your work or participating in a semi-obscene public ritual of riffs on a trending meme – millions of people now regularly watch the real-time updates on Twitter search results pages.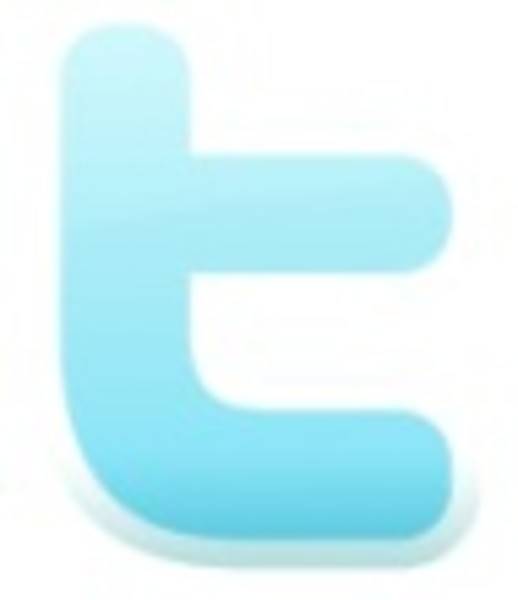 Twitter bought a search engine called Summize in July of 2008, built by a group of former AOL scientists and originally intended to be a sentiment analysis technology. It has become incredibly important this year. When the site's new GeoLocation API gets put to more substantive use, that search engine is going to become all the more important – in ways that could change our day-to-day lives.
Next page: Top 10 Real-Time Technologies of 2009 6-10

Superfeedr
Julien Genestoux's Superfeedr is a service that pulls in content feeds from around the Web and then offers updates for those feeds in XMPP or PubSubHubbub format. It's like FeedBurner for the real-time web and in fact just added publisher analytics ala FeedBurner today. Superfeedr is a key enabler for other applications and if you want an interesting view into the nitty gritty of the real-time web, you should go subscribe to the Superfeedr company blog right now.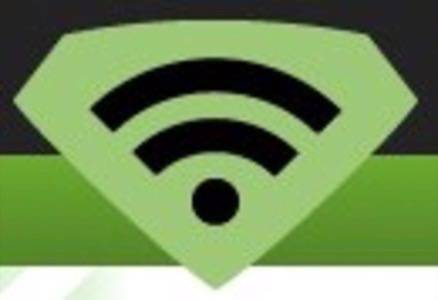 Genestoux says the companies using his service so far include SixApart, Adobe, Twitterfeed, StatusNet and a number of small services such as Webwag, EventVue, Quub, AppNotifications, Excla.im and SmackSale. That's an impressive list and your company could well be on it by next year.
Tornado
This September, Facebook open-sourced the newly acquired FriendFeed's real-time infrastructure. It's a fast, relatively easy way to add real-time flow to your application and developers around the world are excited about it. We're all about the potential here at ReadWriteWeb and we think Tornado has a lot of it. We hope to see big things from this project next year.

Breaking News Online's iPhone App

Breaking News Online is an international news organization
founded by now 19 year old Netherlands native Michael van Poppel.
Van Poppel somehow sold a video of Ossama Bin Laden to Reuters two years ago and has since built up the fastest, smallest news organization on the planet. The American Red Cross watches BNO closely for notices of new natural disasters. MSNBC paid what appears to have been a hefty sum for control over the Breaking News Online Twitter account this month,
but the organization's iPhone app lives on
in the hands of the original organization.
It's a simple app but one that will keep you on top of world events around the clock like nothing else. It's a great use of the iPhone's new Push feature, implemented this year.
Aardvark

is a social search engine that combines artificial intelligence, natural-language processing and presence data to create what the company calls "the real-time Web of people." It's got some heavy engineering behind it and this author uses it almost every day. Google is
in the process of trying to buy it.
Cliqset

We love a good technical standard and stream reader startup
is blazing new trails with its new
real-time ActivityStreams feed normalization API
. The API means activities from 70 different social services can be read in a common language and 3rd party services can slice and dice them to create new user experiences. Several high-profile applications have already begun consuming activity feeds republished through Cliqset and the company says many more consumers are in the works. This is the stuff that distributed, interoperable platforms are built on, where small innovators have access to economies of scale.
Those are our picks! Check them out, let us know who we missed and get ready for a coming time when most of the web will be running in real time!