The web development process is made more pleasurable and simpler by various open-source frameworks. The Laravel Framework is considered a popular option among developers.
When it comes to eliminating routine activities from the website, such as user verification, running sessions, etc., this framework works great. Due to its straightforward and easy coding methodology and highly flexible capabilities, a framework is a popular option In top Laravel development companies.
Knowing a little bit about open-source frameworks helps you choose the best and most reliable development partner for your upcoming project. When looking at web development options for your business growth — consider these companies.
Bookmark the List of Laravel Development Companies for the Year 2023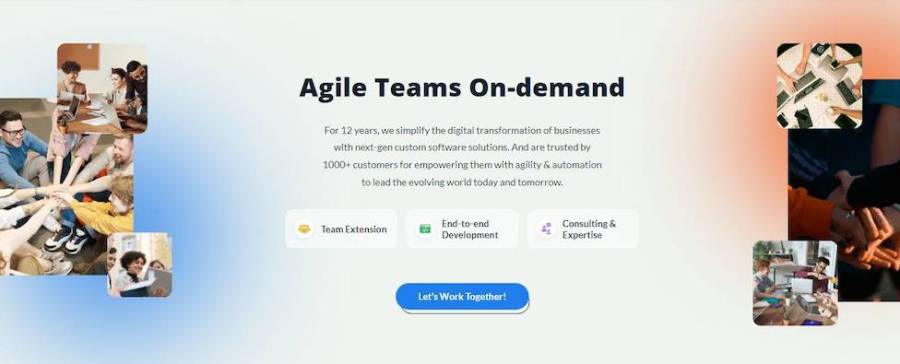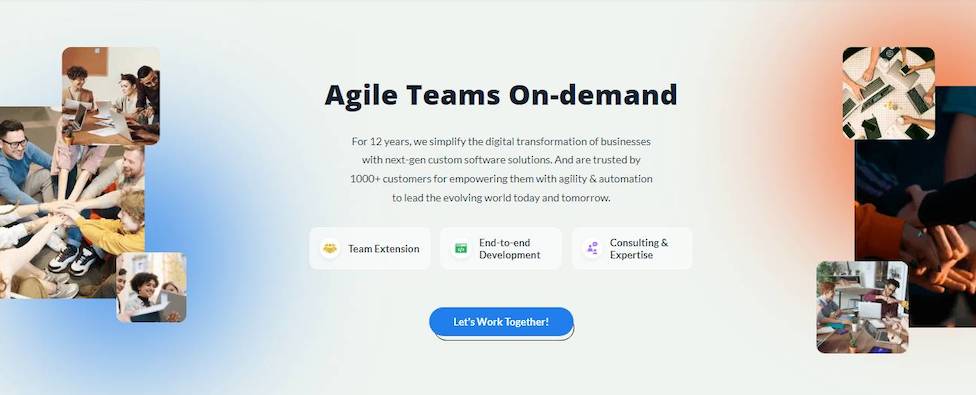 The CMMI Level 3 web app and custom software development company with ISO 27001 certification, eSparkBiz has won numerous awards. With more than 12 years of experience and a thorough understanding of numerous popular and trending tech stacks, we provide our clients with smart and creative IT solutions and services that address their most difficult business problems and give them enduring competitive advantages. With a team of more than 300 skilled web app developers, we have successfully served clients from more than 20 countries. Our company has also achieved an excellent client retention rate of 95% is both a significant achievement for the business and one that has given us more confidence to rank among the top Laravel development companies in the world.
The team eSparkBiz is dedicated to providing quality for our clients and has a team of more than 300 project managers, designers, skilled developers, and team leaders. the company generate concepts for the project while constructing fundamentally sound business plans. They have the expertise and deliver services for upgraded technologies mentioning Blockchain, IoT, AI and ML, AR/VR, DevOps consultation, and custom software development.
Clutch Rating – 4.9
Established On – 2010
Projects Completed – 1000+
Price – $15 to $25 / hr
Time Zone Availability – GMT, ECT, MET, IST, JST, ACT, AET, NST, PST, CST, EST
Min Project Size – $5,000+
Employees – 300+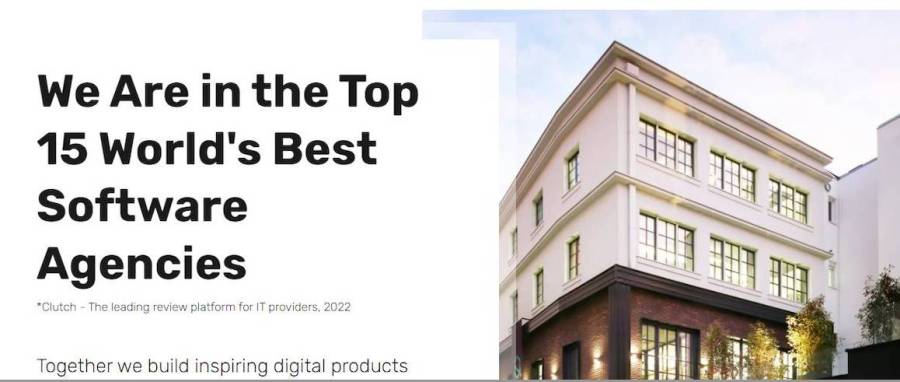 One of the fastest-growing and highly recommended web app development and design companies is Q Agency. The company is located in Europe and holds a position in the list of top Laravel development companies.  The team is committed to creating gorgeous digital solutions and grow up dedicated teams for multinational brands, businesses, agencies, and startups with more than 350 specialists.
Companies from 20 different nations trust the Q Agency with the design and development of their key products. The company staff have experience in various industries and have developed a specialty in creating bespoke software solutions, such as a range of potent mobile and web apps, enterprise platforms, and e-commerce and e-learning tools.
The company collaborates to bring your idea to completion while providing you with the best software and design options. They adhere to industry best practices and modify them as necessary to meet your project demands.
Clutch Rating – 4.8
Established On – 2013
Price – $50 to $99 / hr
Time Zone Availability –ECT, EET, CST, EST, UTC
Min Project Size – $100,000+
Employees – 1000+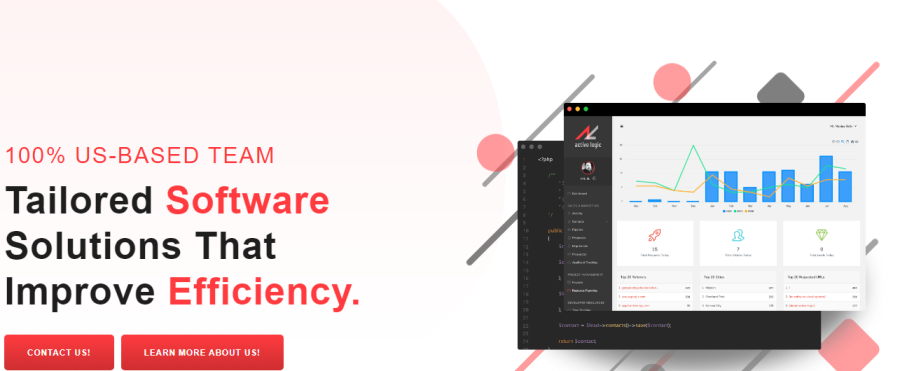 Active Logic is expanding as a custom software and web development company specializing in Laravel development services. Business automation and efficiency are their core values. They are very proud of their software developers, who are well capable of creating any digital product.
In addition, this regional software development company in Kansas City provides database development services using a range of technologies and frameworks for both website and mobile platforms. With their knowledge, work ethic, and project success rate, the company is now regarded as one of the best Laravel development companies. They also provide services for custom software development and other areas by using cutting-edge technology.
Clutch Rating – 4.9
Established On – 2014
Price – $50 to $99 / hr
Time Zone Availability –CST, EST, PST, MST, PNT
Min Project Size – $100,000+
Employees – 50+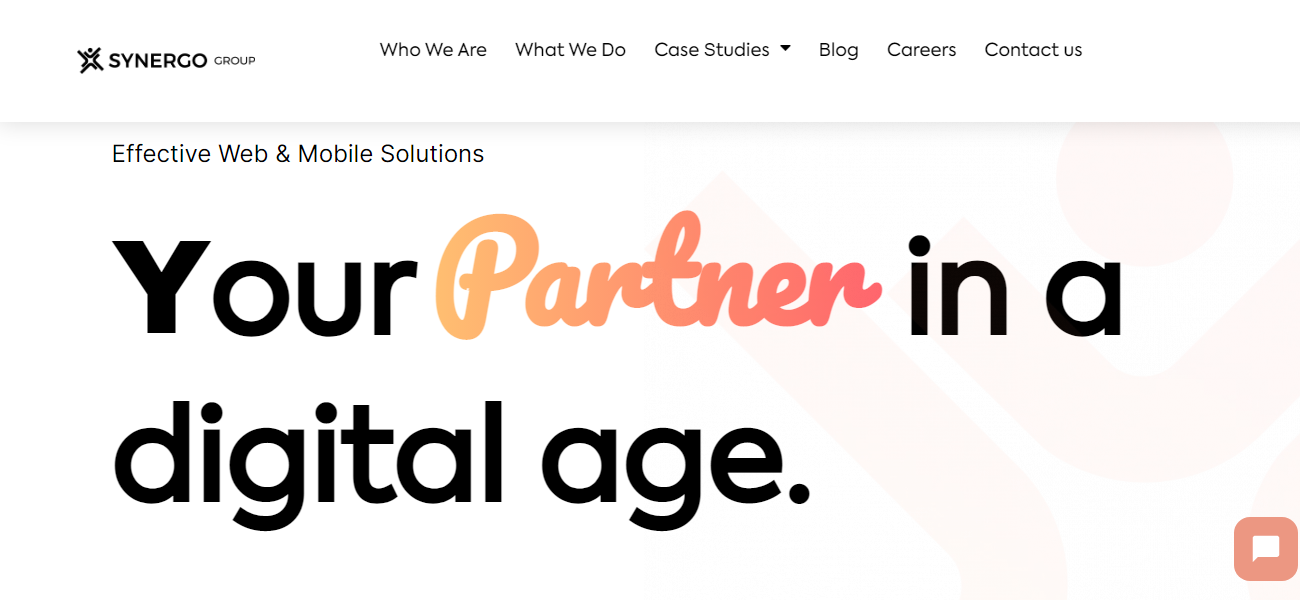 For startups and corporate innovation teams, Synergo Group offers software and application design, development, and maintenance services in all phases. It includes concept, design, development, deployment, and support. For you, they create and maintain customized software that helps you grow your business at each point. To create and deliver wonderful user experiences, the Synergo Group team works to understand your project and the end users thoroughly.
With a consultancy mentality, they don't just carry out tasks; instead, the team at Synergo Group helps you succeed.
This is a Canadian company that has offices across the globe, including the USA, the UK, Denmark, Germany, Romania, and the Netherlands.
Web/app development, APIs, integration, RPA, chatbots, business intelligence, big data, AI, ML, IoT, and DevOps, are all areas where Synergo Group excels.
Clutch Rating – 4.8
Established On – 2005
Price – $50 to $99 / hr
Min Project Size – $5,000+
Employees – 50+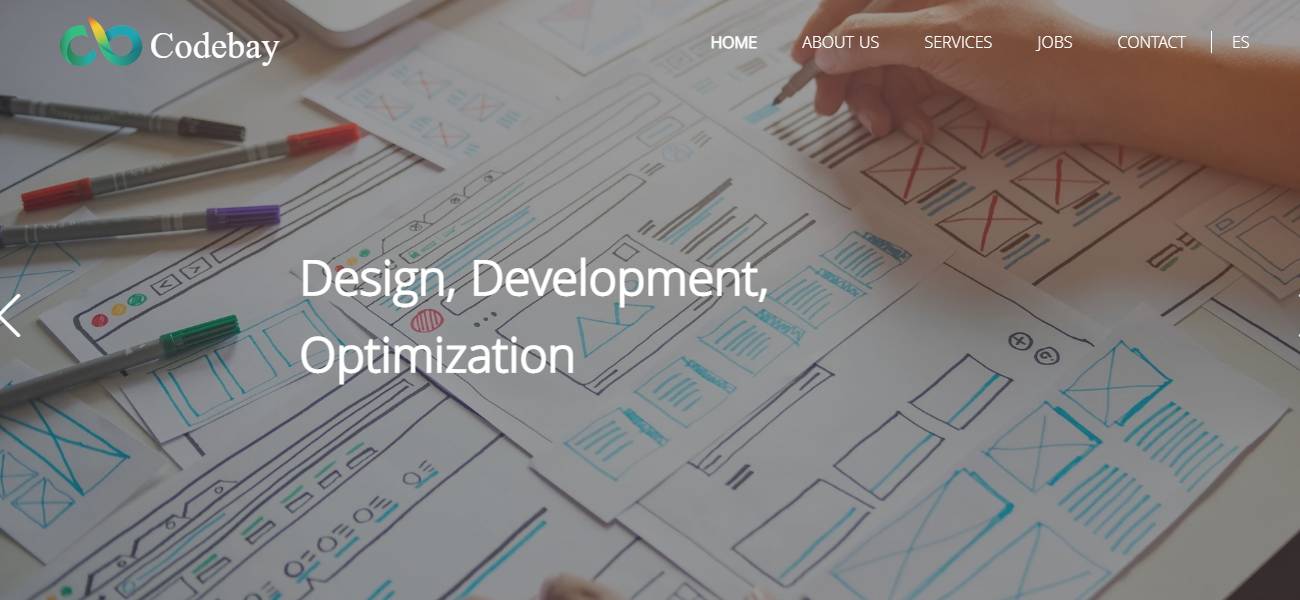 The company offers augmentation services and has experience in more than 30 technologies. Headquartered in Corona, California, with a distribution hub in Guadalajara. Their team has received certification in business software such as Microsoft Azure, Amazon AWS, Scrum methods, and Agile process.
Their services include software development, custom software development, app software development, UI and UX design, QA/testing, agile development, and DevOps. They are prominent providers in these fields. With over a decade of experience working with international corporations and a time zone that is suitable for the US and LATAM, they specialize in developing unique and customized software solutions for every purpose. The top software developers team at Codebay can make your concept a real and well-functioning web/app.
Clutch Rating – 4.9
Established On – 2014
Price – $25 to $49 / hr
Time Zone Availability –PST, MST, CST, EST
Min Project Size – $25,000+
Employees – 250+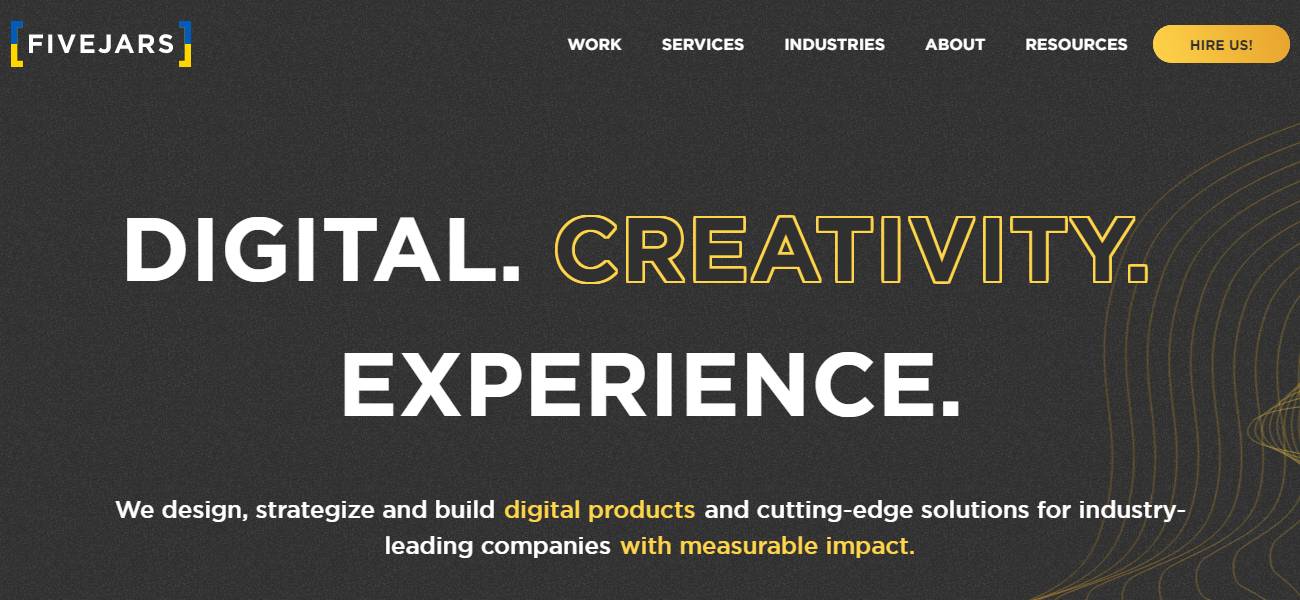 The best company to choose for web or mobile app development is Five Jars. Due to their expertise in custom software development, the company is highly recommended by its clients. Therefore, they use proven expertise and cutting-edge technology to help their clients innovate their business models, outperform rivals, and accelerate revenue development, among other goals.
They enable global businesses to succeed in the market that is always changing due to their capacity to act quickly. Consequently, by using state-of-the-art Laravel tools and technologies, Five Jars develops incredibly intuitive and personalized solutions. Your need for assistance in developing a clear strategy for creating reliable user interfaces is your area of expertise as Laravel developers, which they have mastered.
Clutch Rating – 4.9
Established On – 2017
Projects Completed – 100+
Price – $100 to $149 / hr
Time Zone Availability – GMT, UTC, PST, PNT, MST, CST, EST, IET, PRT, CNT
Min Project Size – $10,000+
Employees – 250+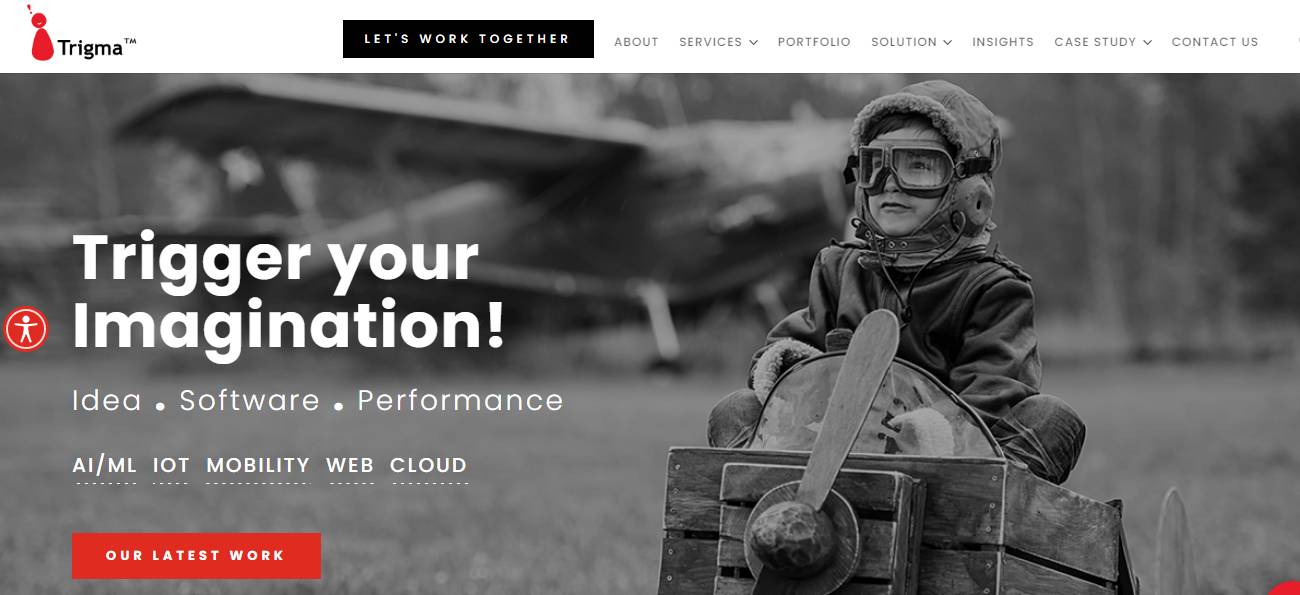 Trigma is an India-based leader in the web app and custom software development industry. Owing to their years of expertise, professionalism, methodology, highly qualified team, and success rate, they seek to offer their clients high-quality services at a fair cost. They contribute to their clients' revenue growth by providing them with high-quality and smart business solutions.
They have worked with clients of various sizes and industries to develop Laravel applications. Its Laravel development team produces high-end, dependable enterprise solutions with a high level of performance for an affordable price.
Clutch Rating – 4.9
Established On – 2009
Projects Completed – 1000+
Price – Less than $25 / hr
Time Zone Availability – 32 Timezones
Min Project Size – $5,000+
Employees – 250+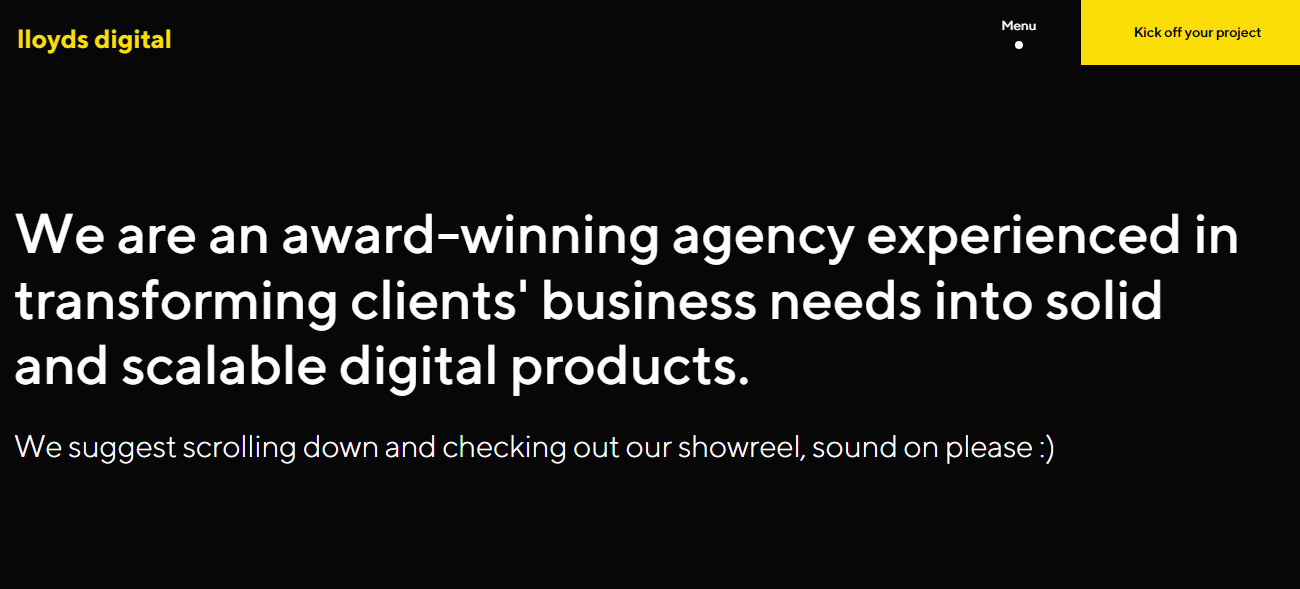 In Labin, Croatia, there is a digital agency called Lloyds Design. They were established in 2014 and created brand identities. User experiences, web applications, and specialized software. Their team consists of 25 driven individuals who have completed more than 200 projects effectively in more than 15 countries. They started by comprehending the client's vision. Next, they produced a landing page, designed a logo, designed social media templates, etc.
The Lloyds Digital team believes that any project they develop must smoothly integrate into the customer's relationship with your brand. Regardless of the project's size or complexity, their team brings the necessary expertise, creativity, and abilities.
Clutch Rating – 4.9
Established On – 2014
Price – $50 to $99 / hr
Time Zone Availability – ECT
Min Project Size – $10,000+
Employees – 50+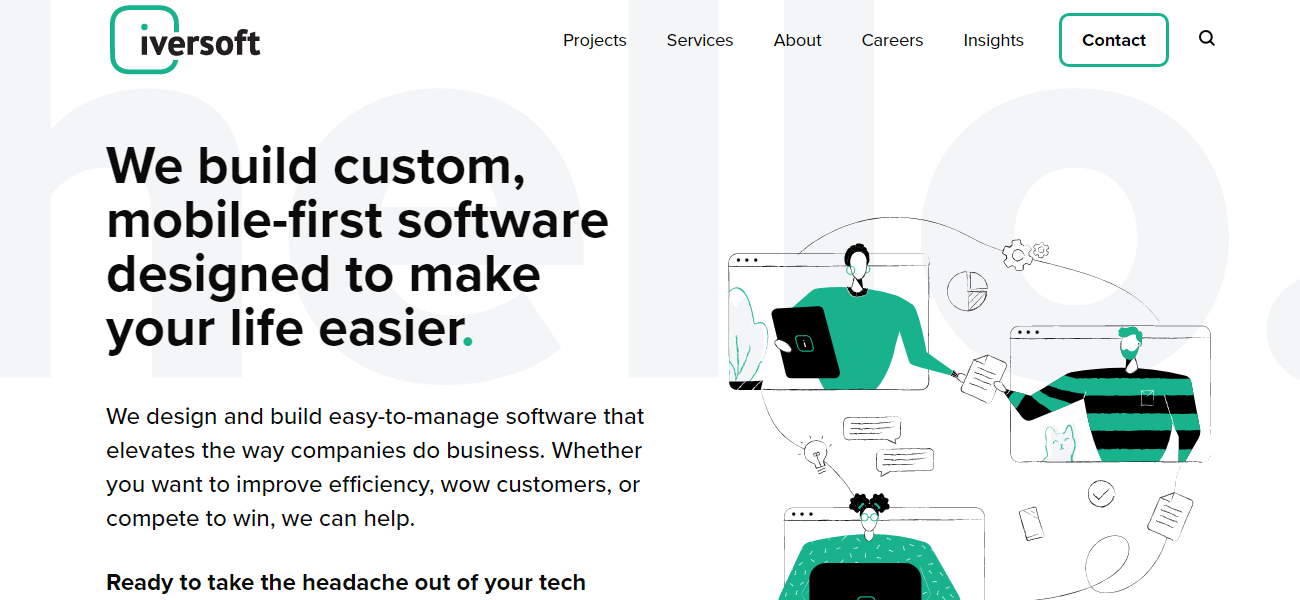 Iversoft is a mobile-first software startup that enhances how businesses operate. They are aware that technology only has worth if it can benefit those who use it. The demands of its consumers and clients are at the center of everything the business does, with this thinking and a  dedicated group of people who are driven to push the limits of what is practical and offer cutting-edge digital solutions.
They create software that is simple to use and improves business operations. Iversoft now collaborates with businesses to employ cutting-edge technology and data-driven strategy to address customer engagement concerns. Iversoft is the go-to partner for businesses that want to streamline, mobilize, and expand.
Clutch Rating – 4.7
Established On – 2009
Price – $150 to $199 / hr
Min Project Size – $50,000+
Employees – 50+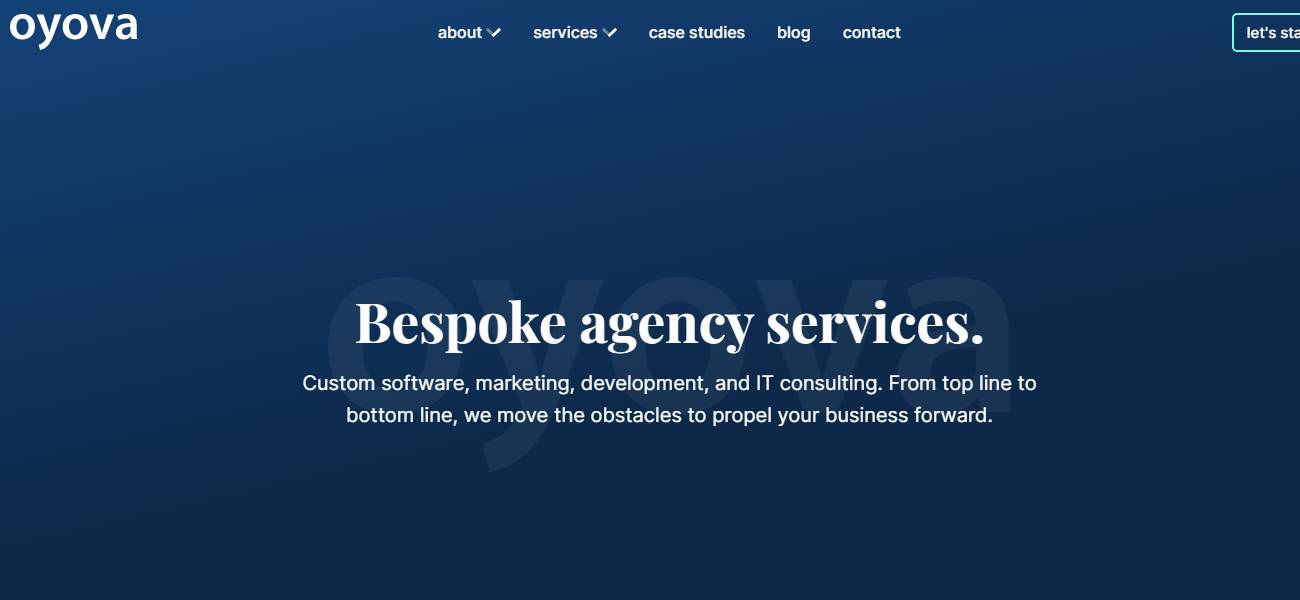 Leading mobile application development company Oyova Software, LLC is in charge of modernizing clients' processes and business. With their locations in Jacksonville and St. Petersburg, Florida, they work with customers one-on-one to connect marketing and technology to foster business growth across North America. With their fantastic software development and IT consulting services, they remove barriers to help organizations advance from top to bottom.
The organization is doing great in the web app development sector with a team of 27 strategists, developers, and designers. You locate your company on the Inc 5000 list—this is what they are about through the development of a custom website or application to optimize every measure or marketing strategy that generates such amazing growth.
Clutch Rating – 4.8
Established On – 2008
Price – $100 to $149 / hr
Min Project Size – $5,000+
Employees – 50+
Conclusion
The above-described list will help you connect with the top development companies for your next project. You should connect with any of the listed companies to get result-driven development services.
However, to experience quick and flawless development services, you must connect with a top-rated web/app development company that offers specialized development services depending on industry trending trends along with the requirements of your project.
Inner Article Image Credit: Provided by the Author; From the Product Websites; Thank you!
Featured Image Credit: Provided by the Author; Thank you!