With an astounding 6.3 billion smartphone users worldwide, it is no surprise that the mobile app industry is experiencing a flourishing period. The usage of apps and the adoption of smartphones continue to surge steadily, showing the figure will keep growing in the coming years.
However, in 2023, the UAE has witnessed a rapid digital transformation, with a significant rise in smartphone adoption and internet penetration. Due to the increasing acceptance of smartphones and mobile technologies, the mobile app development industry in the UAE is seeing a speedy evolution.
According to a local app development company statement, the United Arab Emirates has successfully captured a significant share of the mobile app market in the entire Middle East, accounting for an impressive 60%.
As a result, the demand for mobile apps has surged exponentially, propelling the mobile app development industry to new heights.
Many mobile app development companies have emerged across the UAE to cater to this surging demand, each vying to offer top-notch services and innovative solutions.
But before you delve into an extensive evaluation of the best mobile app development companies in UAE, let's have a look to the statistics about the mobile app market.
Let's An Overview of the UAE Mobile Apps Development Industry Shortly
The mobile app development industry in the UAE is poised for remarkable growth. Here's a glimpse of how it's spreading.
Booming App Market – The mobile app market in the UAE experienced rapid growth, fueled by a tech-savvy population and increasing smartphone penetration.
App Diversity – The mobile app ecosystem in the UAE is diverse, ranging from social media, e-commerce, finance, travel, lifestyle, and utility apps, among others.
Local and International Players – Both local startups and international companies have a presence in the UAE app market, leading to increased competition and innovation.
Government Support – The UAE government promotes technology and innovation, fostering a supportive environment for mobile app developers and startups.
Discover The Top Mobile App Development Firms In UAE And Heighten Your Digital Presence
If you are curious about increasing revenue opportunities with mobile apps, here is the list compiled of best mobile app development companies in UAE based on their expertise, experience, and efforts.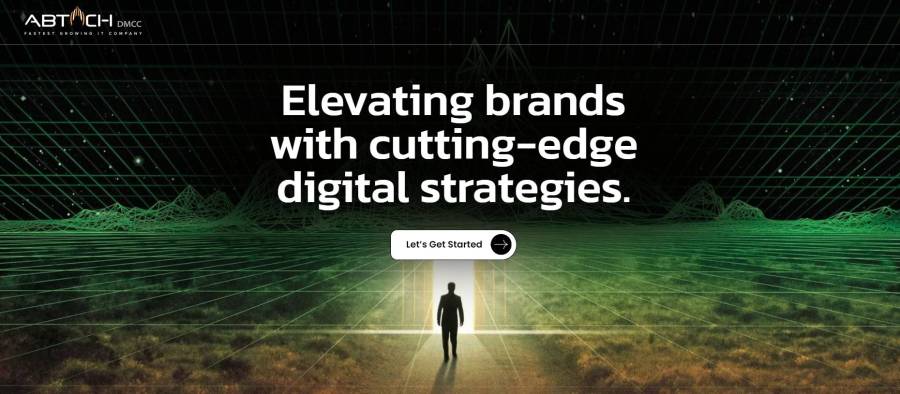 ABTACH is one of the top-notch mobile app development companies in UAE, offering its services with a legacy of excellence. With a proven track record of delivering innovation and a user-centric approach, they have earned a stellar reputation in the mobile app development industry.
The skilled team of developers and designers at ABTACH brings creativity and expertise to every project. Whether it's healthcare, finance, eCommerce, or entertainment, they provide cutting-edge solutions tailored to client's needs.
Also, ABTACH has adapted to the latest trends and technologies that let them cater to unique business requirements and make them a sought-after partner for a diverse clientele. Thus, for businesses that seek outstanding mobile app development solutions in the UAE, ABTACH can be your best choice.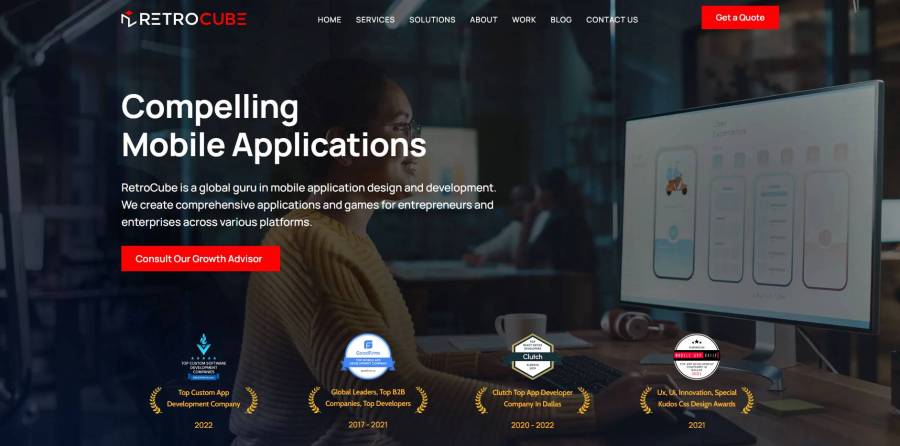 As the demand for innovative and reliable mobile applications surges in the UAE, RetroCube emerges as a leading mobile app development company for 2023. With over a decade of experience in the industry, they have built up an impressive portfolio of successful projects.
To develop successful apps, their professionals work closely with clients to understand their needs so that the final product aligns perfectly with their vision. From brainstorming ideas to meticulous execution and post-launch support, RetroCube ensures that every project is handled with utmost care and precision.
RetroCube's strong vision for creating feature-rich apps and expertise in evolving technologies like AI, AR, and IoT sets them apart among top mobile app development firms in the UAE.
3.  TechGropse UAE

TechGropse UAE holds a prominent position among the best mobile app development companies in the UAE. They are highly knowledgeable in developing applications for various platforms, including iOS, android, websites, and more.
With the growing popularity of IoT devices, Techgropse specializes in integrating mobile apps with IoT technology. Their expertise in IoT allows them to build apps that interact seamlessly with smart devices, enhancing user accessibility.
Their proficiency in emerging technologies such as AI, AR, blockchain, and cross-platform excellence make them considerable for the businesses in the UAE. They can surely trust them to deliver cutting-edge mobile app that drive success and growth.
4.  Branex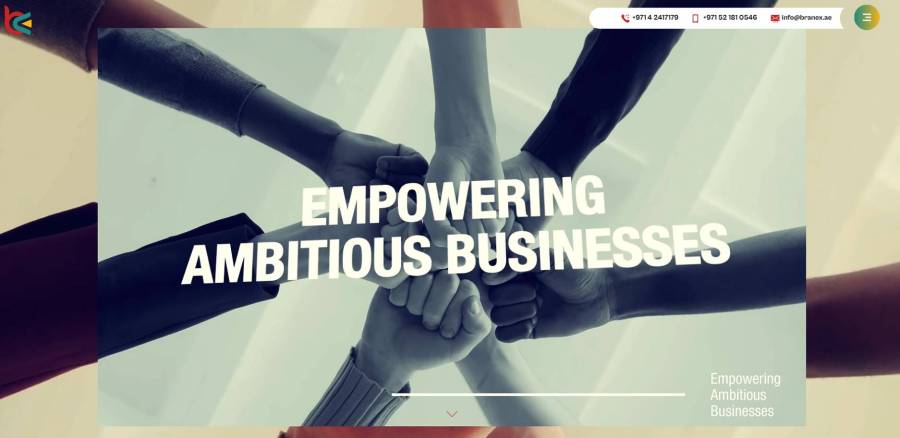 Branex is a UAE-based mobile app development company with a reputation for its exceptional technological ability and forward-thinking approach. Since its inception, they have consistently delivered high-quality apps within deadlines, which let them earn long-term client relationships.
When it comes to Branex's expertise, they extend to crafting intuitive and feature-rich e-commerce applications that provide an exceptional shopping experience for customers, driving higher conversion rates and customer loyalty.
They are investing in the latest technologies, tools, and frameworks to incorporate their applications' most cutting-edge features and trends. So, for businesses seeking top-tier mobile app development services in the UAE, Barnex is an innovative partner.
5.  RisingMax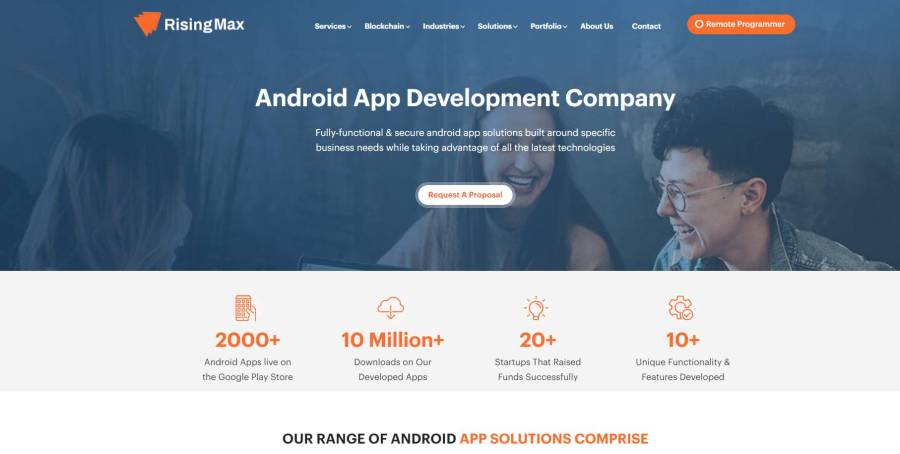 RisingMax, established in 2010, has rapidly evolved into a prominent player in the UAE's mobile app development landscape. Driven by a team of highly skilled and experienced professionals, the company takes pride in its customer-centric approach, focusing on delivering personalized mobile apps.
Their team of skilled developers, designers, and project managers collaborate seamlessly to create user-friendly, feature-rich apps across various platforms, including iOS and Android.
Their apps are specially designed to facilitate student-teacher collaboration, food delivery, transportation, and home services. Regardless of what you wish for, RisingMax continues to shine as a reliable and visionary partner in today's dynamic world.
6.  Apphitect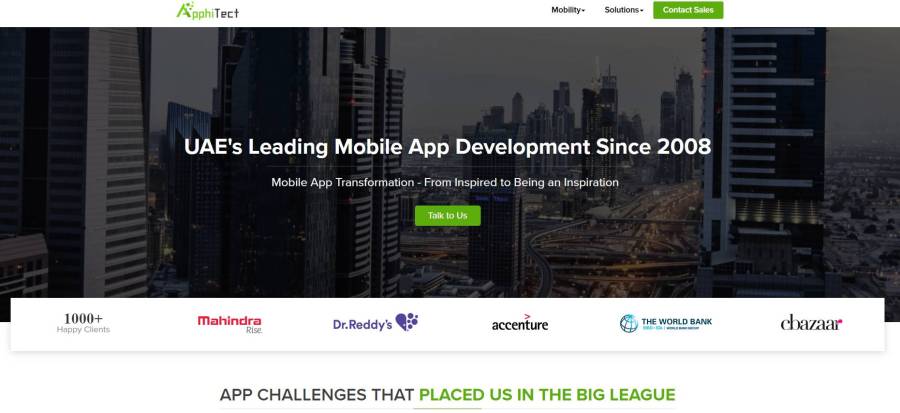 Apphitect is a prominent mobile app development company that has been at the forefront of revolutionizing businesses with its enterprise mobility solutions. They have grouped up with a versatile team of developers and designers who are power-packed with excellence and high-end industry-specific knowledge.
Also, Apphitect is well-versed in integrating AI technologies into mobile applications, enabling clients to leverage machine learning, natural language processing, and predictive analysis for enhanced app performance.
Beyond the development phase, Apphitect offers comprehensive maintenance and support services to ensure the apps remain up-to-date, secure, and optimized for peak performance. With its specialization and support in technology, Apphitect is noted among the top mobile app development firms in the UAE.
7.  21Twelve Interactive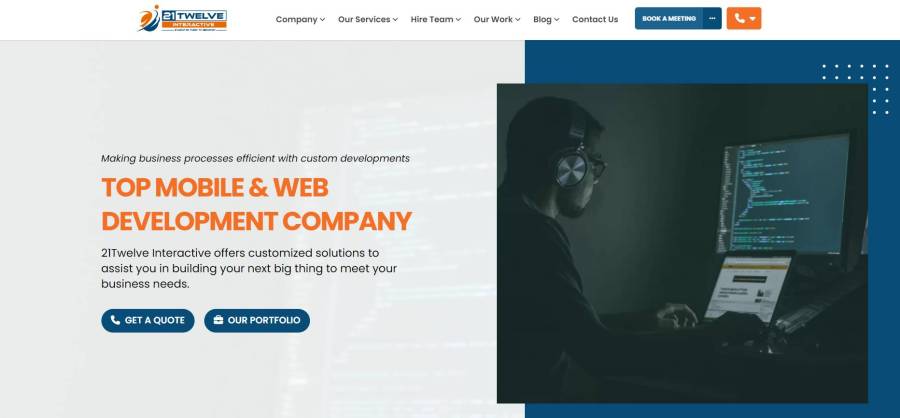 21Twelve Interactive is a leading mobile app development company based in the UAE. The company has quickly gained recognition for its commitment to delivering result-generating and feature-rich mobile applications across diverse industries.
Apart from mobile app development, 21Twelve Interactive extends its expertise to web development. They create responsive and feature-rich web applications that seamlessly integrate with clients' existing systems.
Whether mobile app development, UI/UX design, cross-platform solutions, or embracing emerging technologies like blockchain and IoT, the company stands ready to drive businesses toward success in the ever-evolving digital era.
8.  Suffescom Solutions Inc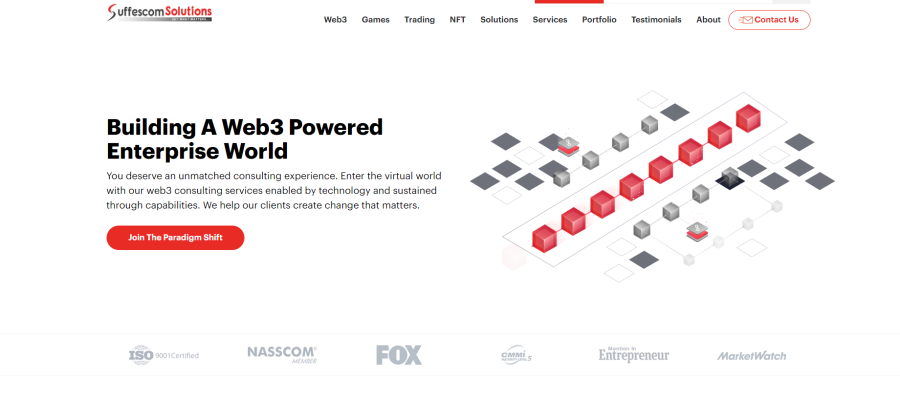 Suffescom Solutions Inc. is a renowned mobile app development company headquartered in the UAE. They have pushed the boundaries of creativity and technology to provide clients with robust, user-centric mobile applications.
Armed with a team of highly skilled developers, designers, and strategists, Suffescom Solutions offers end-to-end app development services that cater to various industries and business needs. All of their mobile applications are developed with the goal of driving user engagement and elevating brand presence.
With all of its proficiencies towards innovation making it a top contender among the best mobile app development companies in the UAE for 2023, Suffescom Solutions continues to set benchmarks for transformative mobile solutions, delivering lasting value to its clients.
9.  The NineHertz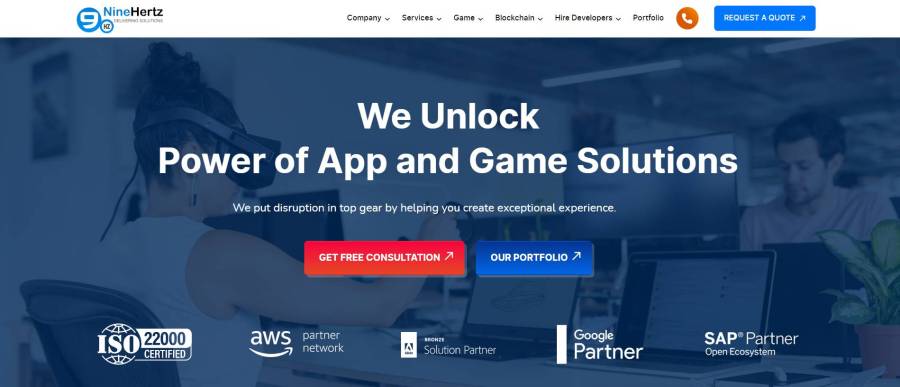 The NineHertz is a premier mobile app development company based in the UAE. Established with a vision to redefine the digital landscape, The NineHertz has grown to become one of the most trusted names in the industry.
The success of The NineHertz is because of its highly skilled and dedicated team of professionals. From project managers and developers to designers and quality assurance experts, everyone at Suffescom is committed to delivering excellence. Their deep domain knowledge, technical expertise, and creativity set them apart as true industry leaders.
Businesses searching for exceptional mobile app solutions in UAE can undoubtedly rely on The NineHertz to transform their ideas into reality.
10.   Sutherland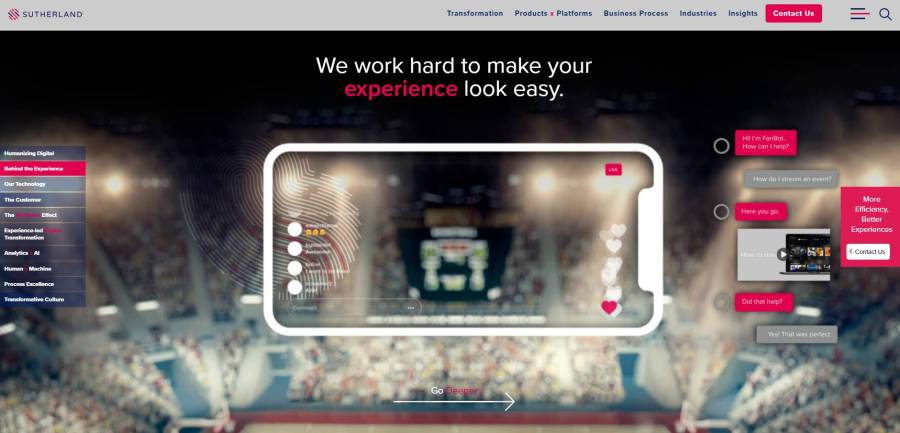 Sutherland has built a significant position for its unmatched expertise in mobile application development. With a focus on innovation, a user-centric approach, and technology, the company has proved its ability to create scalable, robust, and enthralling mobile apps.
No matter whether you want an app for e-commerce, healthcare, finance, education, entertainment, or any other, Sutherland has successfully delivered impactful mobile applications that enhance productivity, efficiency, and customer engagement.
With a diverse portfolio of successful projects and a dedication to staying at the forefront of technology, Sutherland continues to impact the UAE's mobile app development industry significantly. So, choosing them will never be regretful for you.
Final Thought
The mobile app development landscape in the UAE for 2023 showcases a plethora of talent and innovation.
From emerging startups to well-established giants, each of the above companies brings unique strengths to the table. Whether you're a local entrepreneur or a global enterprise, these firms offer the expertise to transform your app idea into reality.
Embrace the power of technology with confidence, knowing that these top players will fuel your success.
Featured Image Credit: Provided by the Author; Thank you!