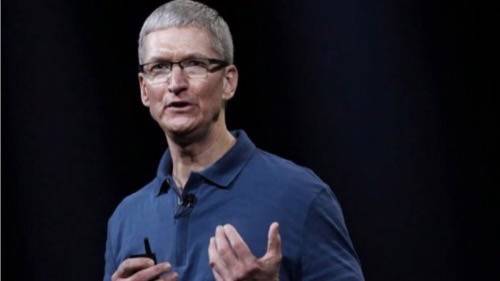 A knock against Apple over the past couple of years is that the company has failed to innovate anything new, anything special. The newest iPhones and iPads have been iterative updates of what had come before. Apple had lost its innovative mojo, people said.
Apple CEO Tim Cook begs to differ.
"I've never been more bullish for innovation at Apple," Cook said at the Goldman Sachs Technology and Internet conference this morning.
"If you look at skills, Apple is in a unique and, in my view, unrivaled position. We have leadership in hardware, software and services," Cook said. "The real magic is at the intersection of these. Apple has the ability in all three of these spheres and innovate like magic. The iPad is very magical because of all of those things."
Cook would not comment on future features or products from Apple and instead took the classic company line, using words like "experience," "magic" and "innovation."
"If you look at IBM, it did a study on Black Friday, this was shocking, even to us. The most shopping on any device was on an iPad," Cooks said. "The iPad was twice as much as any Android device. Every phone, every tablet. Why is this? Because of the incredible experience."
Apple will also not release a cheaper smartphone just for the sake of releasing a cheaper smartphone, Cook said, but instead will continue to focus on its ability to make great products.
"Our North Star are great products," Cook said. "We wouldn't do anything that we consider not a great product. That is not why we are on this Earth. There are other companies that do that and it is just not who we are."