Tools provide leverage for people to get work done; in many cases they enable us to do new kinds of work. Now consider robots in the workplace. They seem like bad news but do they have to be? What if robots weren't a threat to humanity, only intended to steal human jobs, but were tools that enabled all of us to do new things and live life differently? We may need to start seeing things that way, for our own sake.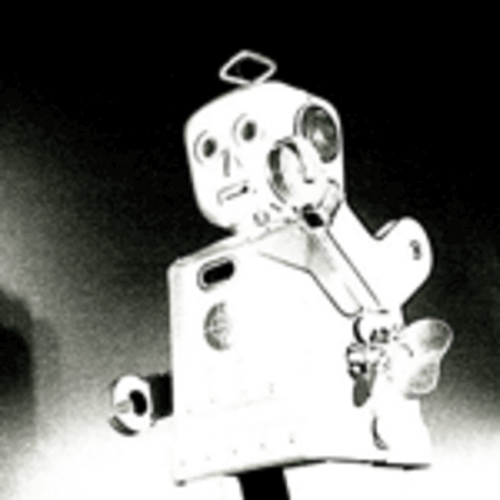 The iPhone and iPad tablet manufacturer Foxconn employs more than 1 million human beings around the world. (They produce other electronics as well.) The company said last month that it plans to cut that number in half with the enlistment of 1 million new robot workers, a 100X increase in its robot workforce, over the next 3 to 5 years. "An empire of robots," the company says. Human workers? They will move up the value chain, the company says. How might that actually happen? People say that education is undervalued, what if robots saved us from that?
This Might be Bad News
A cynical, apocalyptic view of that plan to build "an empire of robots" is easy to imagine. If Foxconn builds 1 million robot workers, that will likely double the number of robot workers on the planet today. I want to consider a potential upside to all this; with regard to human freedom, creativity and opportunities for innovation in learning systems and technology.
But the robotization of the workforce does have clear risks. Enterprise 2.0 forefather Andrew McAfee is the co-author of a new book called Race Against the Machine. He put it this way in an interview with Steven Cherry at IEEE Spectrum earlier this month:

..it is possible for some people to be left behind, even as productivity surges ahead and even as our society as a whole benefits. There is no economic law that says that everyone has to share in those benefits equally, and when we looked around we started to see a lot of people–and particularly a lot of workers in the economy, people who wanted to offer their labor to the economy–we saw a lot of people being left behind as the machine races ahead.
McAfee is concerned that this could lead to a violation of the social contract and widespread social unrest. On some level, this definitely makes sense. The situation may be vastly understated and need of more human compassion. McAfee:

"…the social contract has been something like, If you are willing to work, there will be a job waiting for you. And we've done a fairly good job with that social contract, not a perfect job obviously, but pretty good. When I hear a lot of the protesters talk, I get the impression that they believe that social contract is fraying. When we looked at the data, we came to the same conclusion.
What does that mean in an era where there is less and less demand for unskilled labor, though?
Maybe We Can Make Some Great Lemonade
Whether due to robots or due to an increasingly competitive and complex world, it seems apparent that there is a growing imperative for human workers to move up the value chain – to develop and more widely distribute the skills to perform more skilled, creative work.
53% of US manufacturing firms believe that less than 50% of their human workers have the skills and work ethic required to do high performance work.
A survey this year of US manufacturers
by The Manufacturing Performance Institute
found that 53% of US manufacturing firms believe that less than 50% of their human workers have the skills and work ethic required to do high performance work.
That's not good news for humans.
Parents have been telling their children for years now that computers are going to change the world and young people need to develop skills to offer in the marketplace.
It may soon come to the point, if it hasn't already, where the supply of and demand for skilled labor become imbalanced enough that the market value of skill building shoots through the roof.
Human Capital Acquisition and Management, otherwise known as training people and keeping track of the skills available in your organization, is an increasingly potent field.
I can't stop thinking about SAP's acquisition of Human Capital Management firm SuccessFactors for $3.4 billion this month. That ten year old company is one of many firms focused on building, retaining, optimizing and managing skills in the workforce.
If an empire of robots eliminates a substantial amount of the demand for unskilled human labor, that may mean that both companies and individuals have a strong economic incentive in moving people from low-level jobs where they have to be told exactly what to do and how to do it, into higher-functioning roles at work where they can be told simply what needs to be accomplished, then be capable of accomplishing it in whatever ways make the most sense.
Systems that help optimize that learning process would then confer a powerful competitive advantage. Successfactors is huge. Rypple, a small player in the same market, was just acquired by Salesforce, which says it is now building out a new product suite in Human Capital Management called SuccessForce. WorkDay has an IPO pending; analyst Josh Bresin calls its software "amazing".
That sounds to me like a world in which humans get to learn new skills as fast as competitive cloud services can train them on those skills. Then they can act as creatively and intelligently as they can, having been empowered with new forms of Human Capital.
Including work in creative use of cloud services and robots. Have you seen the new social network for robots, MyRobots.com, for example? Rather than worry about having robots and machines doing the things we used to do, why not focus on learning how to work with the robot and machine cloud layer of data and functionality?
The ability to move from being told explicitly what to do into a role where you're told generally what needs to get done is not just an economic change – it's a change of conditions for the human spirit.
There are certainly equity, justice, privacy and other issues that need to be figured out. But it's not all bad news – far from it.
If robot workers can in fact be treated as tools for a human workforce that is effectively moved up the value chain, using services from an increasingly competitive Human Capital Management sector to make that shift, then I think the end result is win-win. Less unskilled labor, more support for better systems for teaching and learning. More fruit of skilled labor in the future.
Will it work that way? We'll see. That seems a possible trajectory for the future.
Photo: Menace From The Land Before Color, by JD Hancock