We like to report good news, not just because it makes us all feel good, but because when a company is doing something positive during a downturn, it indicates something pretty interesting about that company. That is why Jobwire reports on new hires when all the other news is about layoffs. In that same spirit, The A-Team will be a monthly wrap-up of all the Series A VC financing rounds in web technology. To close a Series A VC round these days, you have to be pretty special.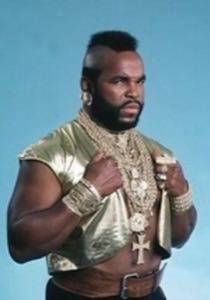 The Qualifying Rules
A minimum of $1 million. We don't want $50,000 financing being called Series A. Sorry, no grade inflation here.
Lead Institutional VC. There are plenty of other very good types of financing. We celebrate bootstrappers in our Gritty Entrepreneurs series. Angels are wonderful, and we all love friends and family. But this series is about the classic VC fund, the core of the start-up financing world. We only report the lead VC because that is what matters: with a good lead there is never a shortage of followers.
Reported data. We need to see the dollar amount and the lead VC publicly reported. No "unreported sum" or "undisclosed investors." If you want to be stealthy, you don't need any visibility, which is fine.
Web technology only. We are seeing a lot in alternative energy, biotech, and other sectors, which is all very interesting, but not what we do at ReadWriteWeb.
Series A only. We recognize that getting Series B or C financing is important as well, but it is hard to see from public data whether these are really positive events or not. During a downturn, many of them, sadly, will be down rounds that protect VC capital but, because of onerous preference terms, often leave the entrepreneurs with very little. We don't want to celebrate something only to find it is viewed as negative by the participants. But everybody can celebrate a Series A: it speaks of optimism, new trends, and a go-for-it spirit.
The Heroes And their Partners
We believe that entrepreneurs are the heroes, but we also really want to celebrate their partners, the VC guys who have the guts to go against the trend and back them during tough times. All VCs talk the talk, which is that this is a great time for investing. We want to report on the ones who actually walk the walk as well. There is only one way to get into this list: close a Series A round and wire the money.
We want to use this to learn about changes in the VC business and so that entrepreneurs can see who is actually doing deals today.
Our A-Team Series Starts in October
October 2008 was a unique month for anybody in the business world. The word that kept dropping from the lips of even the most experienced been-there, done-that kind of person was "unprecedented." These are not normal times. And October was certainly not a normal month.
So, the October list was pretty short. We have heard plenty of stories from entrepreneurs about deals that were agreed on and in the final legal phase but that got pulled in September and October. We did not track September because the worst and final phase of the crash kicked in mid-September, and deals were still being done in the early days of September. So, October was the first full month of the new reality.
We count from the date when the deal was announced. But we recognize that the contract may have been signed some weeks before then.
Enough Preamble. What Deals Were Done?
Oops! Using our strict criteria, only one deal was done in October. We saw some that came close. We saw a seed round of $225,000 for a game company called Kirkland North from a venture fund called Harrison Meta Capital. We saw a Series B for $4.5 million coming from RRE Ventures to our good friends at Adaptive Blue. We saw an Israeli company called CogniSafe getting an undisclosed seed round from 21 VCs.
The one deal that squeaked into October was Zimbio with a $6.8 million Series A from DFJ and Menlo Ventures. The deal was announced on September 30th. So it is entirely possible (indeed probable) that this contract was signed before our official Meltdown Day. But the deal got done, and that is what matters.
Zimbio has very few facts on its "About Us" page. TradeVibes at least has a CEO listed; so we tracked down Anthony Mamone, and the data was sparse, not even a LinkedIn profile. All we found was a sketchy profile on Link Silicon Valley.
A Special Cheer for Syncplicity and True Ventures
The deal that kicked off the A-Team series and gave us the idea for it was the one with Syncplicity with its $2.35 million Series A funding from True Ventures. So we went to meet Leonard Chung, CEO, at True Venture's offices in San Francisco. True Venture's open-plan offices on Pier 38 do not look like classic VC, and that is probably the point. Phil Black of True Ventures made the point that ever-increasing fund sizes were taking VC away from its entrepreneurial start-up roots.
Then we noticed that our friends at GigaOm have their offices right next door. No coincidence as it happens, True Ventures was the lead investor in their Series A funding. So, True Ventures is a founding member of our A-Team. Take your best venture to them!
We have not had time to fully review Syncplicity yet. We promise to do so soon. So, in the meantime, we will fall back on the journalistic standby, quoting from its site:
"Everyday sync, backup, and sharing as simple as can be. The only all-in-one service that makes sure your files are everywhere you need them."
That is a crowded space. But so was search when Google entered the market. Getting an A round done in today's market makes one think they must have done something right, so we will check them out and urge you to do the same.
Good News from a November Sneak Peek
Here is the good news. Taking a sneak peek at November, around the middle of the month, we already see quite a few Series A deals that meet all of our criteria. We will tell all in our A-Team report in early December.
Who did we miss in October? (No spam please; look at the qualifying rules above.)