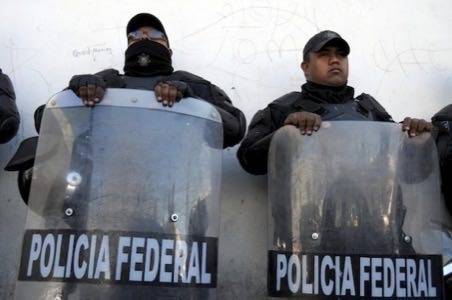 There has been some excitement about the idea of using technology to address the problems of the Mexican Drug War. As someone involved in technology, I find it inspiring that other techies are trying to do something to end the conflict. However, I also worry when I read ideas based on flawed assumptions. For example, the assumption that "good guys" just need a safe way to report the "bad guys" to the cops reduces the Mexican reality to a kid's story, where lines are easily and neatly drawn.
So, here are a few reasons why building tools to enable citizens to report crime in Mexico is problematic and even dangerous.
The failure of crowdsourcing became evident only a few weeks ago with a presidential election apparently plagued with irregularities. Citizens actively crowdsourced reports of electoral fraud and subsequently uploaded the evidence to YouTube, Twitter, and Facebook. Regardless of whether those incidents would affect the final result of the election, the institutions in charge seem to have largely ignored the reports. One can only imagine what would happen with the report of highly profitable crimes like drug trafficking.
Crowdsourcing is not entirely flawed in the Mexican context, though. We have seen people in various Mexican cities organize organically to alert one another of violent events, in real time. But these urban crisis management networks do not need institutions to function. However, law enforcement does, unless one is willing to accept lynching and other types of crowd-based law enforcement.
In sum, as Damien Cave mentioned, what Mexico needs is institutions, and the people willing to change the culture of impunity. Technologies that support this kind of change would be more effective than those imagined with a "first world" mindset.
Thanks to danah boyd for helping me think through some of these ideas.
Top image: Frontpage / Shutterstock.com