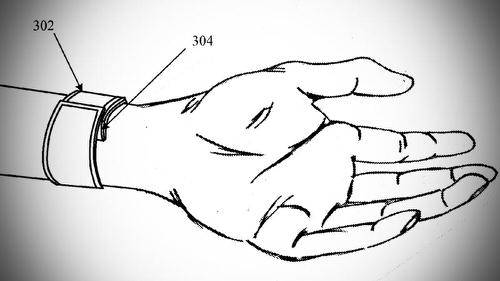 We've known for some time that Apple's rumored "iWatch" appears to be a real concept, with patent filings that suggest a device completely distinct from the already watch-like 6th-gen iPod Nano. A report from Bloomberg this morning adds a few details — namely that the product is being headed up by Apple design guru Jony Ive, who's reportedly long been obsessed with smart watches since at least the mid-2000s, when he supposedly ordered boxes of Nike sports watches for his design team to play around with.
The Verge's Nilay Patel chimed in with a report that the iWatch will run a modified version of iOS, not a beefed up version of the Nano's touch OS. That certainly sounds likely, given that Apple designed iOS from the ground up for the initial iPhone instead of simply updating the iPod OS.
(See also: Who's Manipulating Apple Stock With This iWatch Story?)
Whether or not all that really tells us much about Apple's vision for the iWatch is another question entirely. Apple could be aiming for a device that performs a wide array of phone functions, with a smartphone in the pocket as the backup. Alternatively, it might still be taking a stripped-down Bluetooth approach, in which the smartwatch will only work in tandem with an iPhone and perform simple functions, like receiving notifications and checking emails and texts.
A more capable smartwatch, however, must also clear the hurdle of battery life. The Pebble smartwatch promises a week between charges, though it's a fairly simple device compared to the claims being made for the iWatch. And Apple may be having difficulty making an iWatch with even a 4-5 day battery life, as The Verge's Patel reports that the current prototype lasts only "a couple [of] days max."
Crippling battery drain would present a huge problem should Apple be hoping to dominate the much-talked-about segment of wearable devices. That's a market Google is already clearly targeting with its projected release of its augmented-reality Glass device.