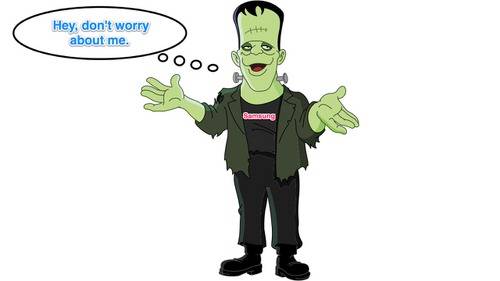 Like Dr. Frankenstein tinkering around in his labs, Google has created a monster. And now that monster is running amok, terrorizing the smartphone industry and possibly even endangering the livelihood of its creator.
Google, through its Android operating system and favorable partnership, has enabled Samsung to become the most dominant smartphone maker in the world. The Korean maker of Galaxies shipped nearly 215 million smartphones in 2012, or about 40% of the global market. In its wake, Samsung has left a string of wrecked competition, lawsuits and an extraordinarily impressive long tail of Android-powered devices.
According to a report in the the Wall Street Journal, Google is concerned about Samsung's dominance among Android smartphone manufacturers. Samsung's power position could enable it to negotiate more favorable terms from Google for mobile advertising revenue, allow it to install more of its own custom-built apps on its smartphones and tablets (in turn, marginalizing Google's own apps) or completely fork Android (like Amazon did with the Kindle Fire) to cut Google out of the picture entirely.
Google has reason to be worried. It is not the only one that should be.
Shredded Earth
Take stock of the smartphone industry. What do you see? Since mid-2011, two companies have subjugated the market and left almost everybody else crippled and struggling. Samsung is the first and Apple is the second. Almost all other companies, at this point, are a bit players.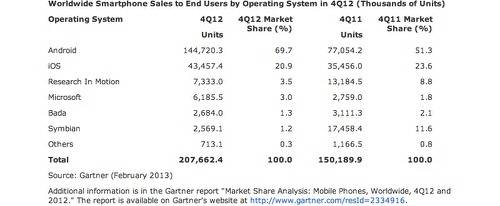 One of Google's chief concerns is that Samsung is squeezing other viable Android manufacturers out of business. Google has relished in the growth of Android overall, but it has primarily come on the back of Samsung for the last two years. Look at the plight of Motorola and HTC and you can see the effects.
Motorola had what was perhaps the first popular Android smartphone with the original Droid on Verizon in 2009. The device sold reasonably well and became an instant favorite for many regular consumers and tech geeks that did not jive with Apple's iPhone. The next popular smartphone to hit Android, and really the one that jumpstarted Google's mobile ascendancy, was the HTC Evo. The Evo was one of the first smartphones that introduced consumers to the concept of "4G" (even though it was not technically 4G with WiMax connectivity) and big screens. HTC followed the Evo with the Nexus One and the Droid Incredible, creating momentum that would make it the darling of the smartphone industry at the time.
That was 2010. Samsung had just released its first major Android smartphone, the Galaxy S, on the four major carriers in the United States and was considered late to the Android party. At the time, smartphone manufacturers tended to distribute devices to individual carriers with exclusive partnerships (iPhone on AT&T, HTC Evo on Sprint, Incredible on Verizon).
Samsung smashed that model and didn't look back.
To deploy its new Galaxy line, Samsung worked with the carriers to individualize each device to the carrier's desires. For instance, the Galaxy S Captivate on AT&T was slightly different from the Fascinate on Verizon. Essentially though, it was the same phone. Then the flood came. Like a Big Bang, Samsung poured Galaxies across the known universe (in this case, across the world). Galaxies came in varieties of size and shape, price and quality. And Samsung just cranked them out.
The rest of the Android industry did not quite know what hit them and by mid-2011, when the Galaxy S II came out, it was too late to stanch the Samsung flood. The S II was widely considered the best Android smartphone of the year (and depending on your perspective of the iPhone 4S, the best smartphone of the year) and sold accordingly. In the meantime, HTC sputtered with follow ups to its earlier successes with big bets on poor devices, like the Thunderbolt. Motorola, while innovative with Best Of CES 2011 winner Atrix, could not scale to compete with Samsung. By the end of the summer of 2011, Google snapped up Motorola and its patents for $12 billion.
Samsung has continued its shotgun approach while releasing new flagships in the Galaxy S III, the Galaxy Note and Note II along with two Google-sponsored Nexus devices in the Galaxy Nexus and Nexus S.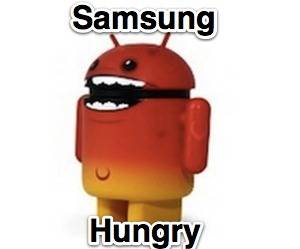 Marking Territory
Samsung's rise did not just bowl over would-be Android competitors. The entire smartphone industry was put on alert. The most vulnerable players started dropping first.
Tops on the target list where the most entrenched smartphone players of the previous decade: Research In Motion (now BlackBerry) and Nokia. This is the land from which Apple and Samsung started carving out their empires. The iPhone was the biggest bane to BlackBerry, stealing marketshare in the company's stronghold of North America and Western Europe and eating into its enterprise and government base of consumers. In turn, Samsung focused on dethroning Nokia as the top cellphone manufacturer in the world.
In early 2011, new Nokia CEO Stephen Elop wrote his famous "burning platform" memo. Among other things, Elop stated:
"Chinese OEMs are cranking out a device much faster than, as one Nokia employee said only partially in jest, 'the time that it takes us to polish a PowerPoint presentation.' They are fast, they are cheap, and they are challenging us."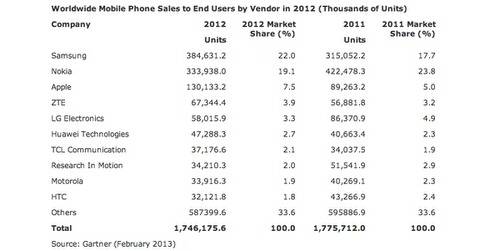 Elop was partially right. The Asian manufacturers were eating Nokia's breakfast (and lunch and dinner). The likes of ZTE, Huawei and LG were iterating and deploying faster than Nokia could dream of and have since set up their own feudal empires within the Land of Android. But Nokia's biggest threat did not come from China. It came from South Korea.
First, Samsung was able to overtake Nokia in the smartphone sector with its cadre of Galaxy devices in late 2011. That was not an extraordinary achievement, considering that Nokia had failed to create anything worthwhile to compete with the iPhone and Android in years. Next, Samsung overtook Nokia's hold on the entire cellphone industry as "feature" phones (non-smartphones) declined in marketshare and Nokia's strength in emerging markets began to wane in late 2012. While Nokia puttered around, thought of its next moves and eventually turned to Microsoft and Windows Phone, Samsung went for the jugular.
Apple's Challenge
HTC, Nokia, Motorola, BlackBerry… all withered in the face of the Samsung storm. To varying degrees, Samsung outmaneuvered them in innovation, features, user experience, distribution, advertising and marketing. That left only one smartphone maker capable of challenging Samsung on a global scale.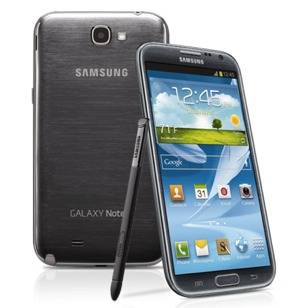 Apple.
To its credit, Apple recognized early that Samsung represented the biggest threat to its burgeoning mobile empire. In an attempt to slow down Samsung (and to a lesser degree other Android manufacturers), it went to the courts armed with a portfolio of patents.
We can talk all we want about Apple CEO Steve Jobs and his "thermonuclear war" against Android for being a "stolen product." History shows us that iOS and Android were developed by Apple and Google almost at the same time in Cupertino and Mountain View starting around 2003. Apple can attempt to take the moral high ground all it wants. In reality, Apple's patent cases against Samsung were a tactic to curb the explosive growth of the Galaxy.
Many people in the tech punditry begrudged Apple for its bullying patent litigation. Maybe they should actually thank Apple for being a much-needed check on Samsung's expanding empire. In turn, Samsung has provided a check on Apple.
Either way, what we are left with is the current duopoly of smartphone manufacturers. And that is bad for business.
Google's Role
Google may not have precisely created the Samsung monster, but it did enable it to become what it is today. And now Google looks on the behemoth and shakes with fear.
What can Google do? In many ways, a strong Samsung is the best friend that Google can have. Samsung spurs Android adoption and pushes barriers of design and innovation. Yet, when Samsung starts cannibalizing the rest of the Android ecosystem, Google has a problem.
The answer will start, in part, with Motorola. Google has come to realize that the acquisition of the once-powerful cellphone maker has to be more than just the 17,000 patents in Motorola's portfolio. Google would like nothing more than to start making Apple-like revenue with its own designed and built smartphones. To date though, we have not seen anything from Motorola following the Google acquisition that would excite consumers enough to ditch Samsung.
That may change in 2013. This is the year we will likely see the first Motorola Android devices that have been wholly designed with Google's influence from start to finish. The codename rumor for this device is the Motorola X and it should, theoretically, be a much-needed departure from the Droid Razr devices that flopped after being announced in September 2012.
Google also has the opportunity to turn its marketing department loose to the benefit of Motorola and other Android manufacturers. Part of Samsung's rise has been its clever and pervasive marketing for the Galaxy S and Note devices, especially when taking pot shots at Apple. Samsung's marketing and advertising budget is huge in comparison with that of a company like HTC. If Google really wants to see other Android makers perform well, it needs to start offering auxiliary support in the advertising, marketing and developer sectors to raise the profile of non-Samsung alternatives.
That creates a quandary. If Google actively helps other Android manufacturers, it risks alienating Samsung and instigating all the potential pitfalls The Wall Street Journal reported Google fears.
The bigger question then becomes: can Google really do anything to control Android? It could not stop Amazon from forking the operating system and cutting Google out of the equation. Can it really do anything to hedge against Samsung dominance?
Image courtesy of Shutterstock.