Ever since Apple launched its App Store in 2008, platforms have waged war on each other to attract the most app developers. In smartphones, iPhone and Android have pulled far ahead while competing platforms like Windows Phone and BlackBerry have lagged behind. On tablets, iPad beats any other competitor by hundreds of thousands of apps. But now, the app wars are battling on a new front: Wearables.
Wearables were one of the hottest topics at last week's D:11 conference — but as The Wall Street Journal noted in its coverage of the event, attendees' enthusiasm for wearables' potential seemed out of sync with the limited use of the devices today. I agree with that assessment: Wearables do have enormous potential, but they are niche products today, mostly single-purpose devices focused on health and fitness.
(See also Can A Fitness Tracker Really Change Your Life?)
Wearables Have Potential, But Limited Penetration
In a Forrester Research survey of 4,673 U.S. online adults conducted in the first quarter of 2013, 6% of U.S. online adults reported wearing a device to track performance in a specific sport; 5% said they wore a device like the Fitbit to track their daily activity; 5% said they used a device like the Lark or Jawbone UP to track their sleep quality; and 3% said they used a device like the Lumoback to get feedback on their posture (some consumers used multiple devices so the groups aren't exclusive). These are small numbers: For reference, 6% of the U.S. online population equals roughly 11 million adults. Our research with component suppliers suggests that worldwide wearable shipments will reach 20-30 million units this year.
The market could be a lot bigger. In the same survey, consumers indicated interest in a wide range of uses for wearables beyond health and fitness. For example, 44% said they'd be interested in a device that could unlock their car and house so they wouldn't have to carry keys. 30% said they'd like a device to make media recommendations based on their mood. And 29% said they'd be interested in using a device to track their child's activity. All of these scenarios and more are possible with today's technology.
Apps Are The Key To Wearables' Future
Apps were key to diversifying the utility of phones beyond communication, and they're the key to diversifying the uses for wearables beyond health and fitness. Data from wearable sensors by itself is just not that useful. Even well-designed wearables give us "chart fatigue," meaning that after a while, we don't need the device to tell us what it's telling us. Deeper insights, and more utility, require more than just one source of input. Enter apps from third-party developers who can imagine new uses for a device that go beyond the manufacturer's plans.
The app wars for wearables have already begun. Jawbone recently announced 10 apps that sync with the UP; Jawbone plans on releasing an open API that any developer can use, which will further broaden the UP's utility. Jawbone's app approach is particularly smart because, while it includes the obvious health and fitness apps like MyFitnessPal and MapMyFitness, it also broadens to non-fitness apps like the productivity app IFTTT. Nike aspires to be its own app platform, too: In conjunction with TechStars, it launched its first Accelerator program in March 2013, hosting 10 companies for three months to catalyze development using the Nike+ API and mobile SDK.
Google Glass Could Be A Game Changer
There's a lot you can do with a wristband, as Jawbone and Nike are demonstrating, but there's even more you can do with a heads-up display. Google Glass is the most disruptive and compelling competitor in the app wars today, attracting developers from top-tier media brands (CNN, The New York Times), social networks (Facebook, Twitter, Path, Tumblr), as well as independent developers like Lance Nanek. Nanek designed an app for Glass called MedRef, which demonstrates how the device might be used in a hospital setting to share and recall notes about patients (even including kludgy but possible facial recognition using photos and the Betaface API – although Google has banned facial recognition from Glass, at least for the time being).
(See also Google Glass Is Far More Important Than Any Smartwatch.)
Less visible but still important are the vertical-specific app platforms, such as Qualcomm Life's 2net and Aetna's CarePass, both of which let developers do more with their apps and hardware than they'd be able to as standalone products (neither is exclusive to wearables but both platforms support multiple health-focused wearables).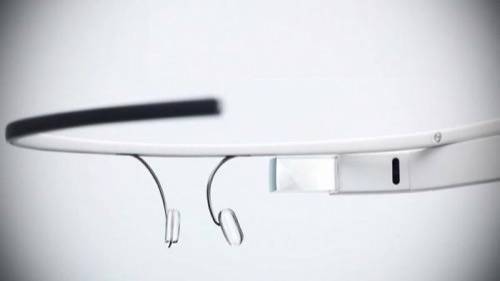 Lots Of Winners – But Losers, Too
The app wars for wearables won't have just one winner, but there are benefits to staking an early lead. Developers have limited resources; they'll flock to the platforms with the most users, and users will want the platforms with the most apps. It's a virtuous cycle for the winners but it could leave latecomers in the dust (see my comments above about Microsoft and BlackBerry). Apple CEO Tim Cook's comments at D:11 suggest that wearables will be "one branch" of Apple's tree; and Apple is one company that can enter late and still have developers on its side. The company has paid developers more $9 billion and surpassed 50 billion downloads of iOS apps – that success has bred a robust communmity of engaged developers.
(See also What Tim Cook Really Meant About Apple's Grand Vision For TV, Wearable Tech & Much More.)
Consumers will be the biggest winners of the app wars. Once wearables become ecosystems for third-party apps, consumers will be able to buy a product that gets more useful over time, like the Xbox and the iPhone do. There's a certain optimism that fuels app-centric products; you don't know what apps will be available for your device tomorrow but you know there will be more than there is today. Everyone's searching for a tipping point for wearables. Look at the app count, and you'll find it.