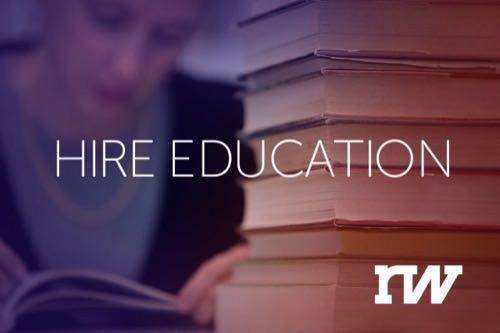 This post is part of Hire Education, an ongoing series in which ReadWrite examines technological innovation in education and how it's reshaping the approaches of universities and students as they adapt to a transforming economy.
The democratization of technology wrought by the mobile Web and a proliferation of app stores has made it easier than ever to succeed as an entrepreneur—and at an earlier age than ever before. Which poses a tough question for some high-school students who've managed to strike it rich with a hit app: Do they really need to go to college at all?
That's the conundrum facing Ryan Orbuch—a self-described "techie kid" who built a task management app called Finish with a friend when they wanted a way to organize their studies for high school final exams.
Finish sells for 99 cents in Apple's App Store. To date, users have downloaded it nearly 40,000 times. That's not a bad haul for a couple of kids who just wanted a way to fight procrastination when it came to their coursework. (Yes, so they then went on to build an app instead of hitting the books.) Orbuch has also started an umbrella company called Basil for other projects he is working on.
The cherry on top? Finish won an Apple iOS Design Award this year at Apple's World Wide Developers Conference. Orbuch his partner have updated the app for iOS 7 and are planning on expanding it in the coming months.
So now Orbuch has a company, some early success and entrepreneurial street cred. If they wanted to, it's conceivable that they could go find some venture capital funding and take their business to the next level. At the same time, well, Orbuch is a now senior in high school. Their parents expect them to go to college.
"It's something that I've thought a ton about, especially considering that I'm applying to college this fall," Orbuch told me in an interview. "It's scary. If the future was that black and white, if it were option one—go to school or option two—build stuff, with nothing in between, I'd unquestionably go try to build stuff. I don't think that's how it is, though. I think that it's becoming less and less mutually exclusive, a trend I hope continues."
The Myth—And Reality—Of The Wunderkind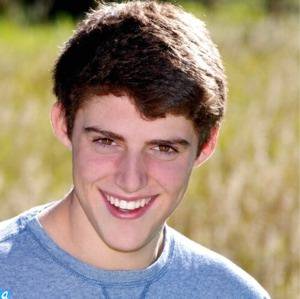 The history of tech is replete with successful entrepreneurs who didn't go to college—or who went to college, but dropped out to follow their visions. Steve Jobs is perhaps the most famous in the modern era, but Facebook founder Mark Zuckerberg is the current poster child for the Billion Dollar Babies Club, since he dropped out of Harvard to build the world's biggest social network.
Zuckerberg's example has inspired legions of teenagers and young adults to follow in his footsteps. And venture capitalists want to find the next money train built on the backs of naïve visionaries.
Billionaire Peter Thiel is the most prominent example. He made his money as part of the "PayPal Mafia" and was one of the first investors in Facebook after Zuckerberg decamped for Silicon Valley. In 2010, Thiel set up a program to turn out mini-Zuckerbergs. His Thiel Fellowship promised young entrepreneurs $100,000 if they skipped college to build the companies of the future.
Three years later, the Thiel Fellows don't have a lot to show for that effort. So far, the only product from a Thiel Fellow that's gained any real traction is a Binaca-like caffeine spray. GigLocator, a company that aggregated information about music artist and venues, made a small exit when it was acquired. Dale Stephens is fairly well-known as a Thiel Fellow, though that's mostly because he's spent a lot of time talking about how he dropped out of school to become a Thiel Fellow—along the way, picking up a book deal for a tome that will elaborate on how he dropped out of school to become a Thiel Fellow and get a book deal.
The problem the Thiel Fellows faced has nothing to do with the entrepreneurs' smarts or drive, which are assuredly considerable. It has to do with the myth of the wunderkind and what it takes to create a successful, visionary product.
The pantheon of modern innovators—Jobs, Zuckerberg, Bill Gates, Jack Dorsey, Elon Musk, and so on—have had great timing and a certain amount of luck. They all also had highly skilled companions to help them along the way. Jobs had Steve Wozniak, effectively the father of the modern personal computer. Zuckerberg had Eduardo Saverin and Dustin Moskovitz to help him build Facebook. Gates had Paul Allen along to write code and cut deals that turned Microsoft into a giant company.
Vision, drive and natural talent only can bring a would-be entrepreneur so far. Meeting the right people, having the right pedigree and creating your own luck are also extremely important. Such relationships often start in college. (Though not always; Jobs and Wozniak met in high school; Gates and Allen were childhood friends.)
Reuters recently published a survey on "Series A" funding for startup companies in the Silicon Valley sphere over the last three years. Of 88 companies, 70 were founded by people that were once an executive at a large tech company or a well-connected small company or graduated from Harvard, MIT or Stanford. Pedigree matters.
The lesson? The wunderkinds do best when they partner with other wunderkinds that have experience and connections.
Education Of A Would-Be Entrepreneur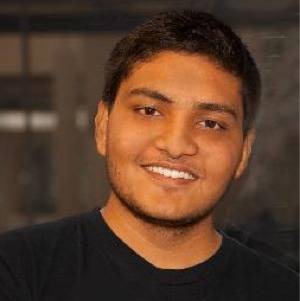 Smit Patel is a hustler. He came to the United States in 8th grade from Ahmedabad, India. That's when he got his first computer and fell in love with the idea of being an entrepreneur.
As a teenager, he wanted to start his own company, so he dove into the Boston startup ecosystem head first. If you've spent any time around Boston startups in the last couple of years, there's a chance that you've met Patel and learned of his burning desire to found a company or be part of a hot startup.
Patel isn't a developer or an engineer. His primary focus has been on communications and marketing. His quest to build a startup company was thwarted time and again by the inability to find a technical cofounder that could help build the product. He wanted to start a Twitter stock market game called Cashtag. It never materialized. Patel needed a Wozniak … and couldn't find one.
Patel has gone back and forth several times over the idea of going to university, getting an internship or starting his own company. He even finally founded a startup to help other would-be entrepreneurs find cofounders called FounderMatchup.
"Instead of working on FounderMatchup, which was making money, I was focused on finding the next big idea," Patel said. "I sucked at knowing the people I should be listening to, how to build relationships and realizing the importance of finding mentors. Essentially these were all lessons that students learn after college graduation and their first job, but [that] I learned that first semester of college."
Patel eventually realized that even though he was smart, driven and crafty, he'd never be the next Zuckerberg. Instead, he's realized that the best option for future success is a more standard American route: go to college, find an internship and build a network. He's criss-crossed the country a couple of times between Boston and San Francisco, looking to catch on as an intern at a startup. At 20 years old, he's actually ahead of the curve. Many young people don't figure these things out until their mid-20s, if ever.
Patel is now a junior at Suffolk University in Boston and has worked recently with inbound marketing firm HubSpot.
Pay Or Play
Orbuch and his partner at Finish are a bit of a different story. They already have a product in Finish that is well regarded and making a bit of money. But they face the same question as Patel did in his late teens: Work on building a company or go to college?
"That is something I am going to be thinking about over the next few months as I think of college and stuff. So, there are a lot of roads there," Orbuch said in an interview with ReadWrite earlier this year. "I'd love to go to Stanford, that would be cool. Just to get in … college applications are really terrifying. But, I think it is just such an interesting environment. Even if just for a short amount of time, just getting to meet the people and the social component, it is really hard to replicate outside."
To Orbuch, his choices are fairly clear. He can attempt the college route or continue to build Basil with Finish as the keystone concept. Being a Thiel Fellow could be interesting, he said. It would add credibility and give him access to mentors if he were chosen for the program.
"Whether colleges in general want to accept it or not, they are no longer the end-all be-all of 'future success,' particularly in the arena of entrepreneurship. There's more flexibility now than there was when my parents went to school, and I think that's easy for them to ignore," Orbuch said.
Lead image via Shutterstock.com