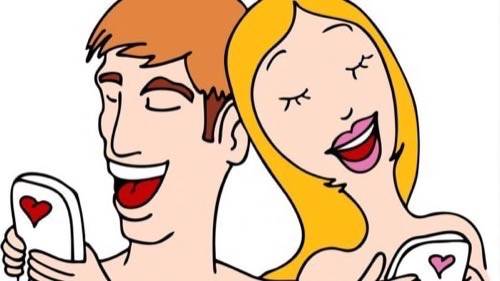 Starting this week, I'm taking my dating life mobile. For you, dear reader. And science!
Navigating online dating has never exactly been for the faint of heart. Mobile is likely no different, despite the fact that there are now thousands of dating, flirting, connection and relationship apps available for iOS, Android, Windows Phone and BlackBerry. These apps are getting smarter all the time, having recently grown location awareness and, in many cases, hooks into your Facebook profile. (Whether those are good things or not is a separate question.)
(See also Happy Valentine's Day: Top Dating Apps For iPhone, iPad And Android.)
At the same time, there's still something vaguely seedy about a lot of mobile dating apps, which often enough seem to be facilitating stalkers, charging exorbitant fees or just inundating users with fake or misleading profiles.
Smartphones and tablets are supposed to make our lives easier – and sometimes they actually do. Is that the case when it comes to dating, one the biggest lifestyle categories on the Internet? I'm about to find out the hard way.
A Techno-Social Lifestyle Experiment
There's actually a deeper issue here. I cover mobile technology for ReadWrite, and so I make a point of living as much of my life via smartphones or tablets as I can. Mobile gadgets aren't just a bunch of specs and apps, cameras and wireless connections. They're portals for information and connection – powerful computers that have the potential to transform ordinary human behavior. My goal is to see whether and how this works in person, and to report back on the experience.
So that's the big-picture rationale for subjecting my social life to the vagaries of sometimes sketchy-looking apps. But it's also true that I'm bored and single. And it's February in Massachusetts, a dreary month for New England. I've also long admired the slightly gonzo writer A.J. Jacobs, who in several articles for Esquire kept performing wacky experiments on himself. Like the time he outsourced his entire life.
Then there's the fact that my mother apparently wants me to meet someone. As was evidenced a couple of weeks ago when I got a call from a local dating service that she had signed me up for – without telling me. That was an awkward phone call.
Perhaps most important for many of our readers here, the market for dating apps is exploding. Last year, mobile analytics company Flurry reported that people were spending more time with social apps than mobile games, with most of that growth coming from group-messaging and dating apps. I thought about digging deeper into that trend at the time, but passed because I couldn't figure out a good angle for the story. I was looking at it from the perspective of data – how much time were people spending in these apps, what were they doing, how many were there?
I was asking the wrong questions.
Unless you're an OkCupid junkie, dating apps aren't about objective sets of data. They're about the most subjective things in our lives: our relationships, connections, friends, love and hate.
(See also Big Data, Better Dating; How OKCupid Helps Users Find Their Perfect Match.)
I figured the only way to really understand this burgeoning part aspect of the app economy and mobile ecosystem was to take my dating life completely mobile. Call it a social experiment.
To be honest, I'm a little frightened.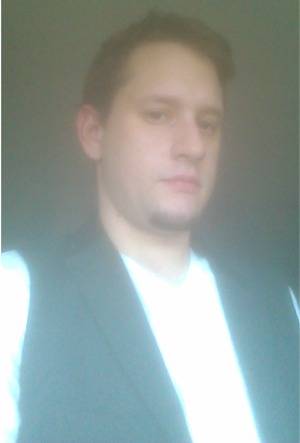 Ground Rules
I have to set some parameters here, or this type of experiment could completely take over my life. So here are my ground rules:
Parameters
I will actively use dating apps for at least one month to meet actual people.
I will use a variety of apps (Android and iOS) to get a good sense of their depth and variety.
What I Will Do
Approach each connection with an open mind and respect.
Apply the rule of "half your age plus seven" to how old a date has to be (nobody in their late teens or very early 20s).
Notify dates that I am writing a series on dating apps.
If I make a meaningful connection and start a fledgling relationship with someone I meet, I'll terminate the experiment.
What I Won't Do
I won't actively use the dating apps to just look for a "hookup." No trolling for sex on my smartphone.
I won't recount much in the way of specific details about my dates. Yes, I'll share a few anecdotes here and there, but if you're looking for salacious gossip, click elsewhere.
I won't do anything to endanger my physical, emotional or financial safety.
I won't lie to make myself look better or misrepresent myself in any way.
I won't ignore possible connections in real life that didn't originate on my smartphone.
The Apps I'll Be Using
I chose the following apps because they represent a good cross section of new, interesting, location-based, social and traditional approaches. I won't be using any traditional websites affiliated with the services, should they exist. For instance, when I use eHarmony or Match, I'll only use those sites through their apps and over email to my phone. Here they are:
Let's Date – Popular new app that allows to browse anonymously for connections.
Tinder – Location-based app that allows you to see who's nearby, their pictures and snippets from their Facebook profiles.
eHarmony – There should be at least one traditional dating site in here to provide a counter to mobile-only apps.
OkCupid – It's free and has a decent app.
Blendr – Among the several sub-tier dating apps in contention, I'm going with Blendr just because it looks the least troll-y.
Martini (if applicable) – Group dating app that just came to the Apple App Store.
What To Expect
First, I fully expect at least one of these dating apps to hack my email or Facebook profile. There's been a recent profusion of apps transmitting passwords inappropriately, and I'm just betting that one of the apps I use will get me hacked – kind of like getting a digital STD.
Then there are the normal online dating experiences. I expect that I'll meet people that look nothing like their photos and act nothing like their profiles would suggest.
I expect my friends, family, readers and social media followers to completely make fun of me. It's OK. I'm laughing at me, too.
Last and most definitely not least, I expect to have fun.
Am I crazy? We'll see if I make it through the month soon enough.
Top image courtesy of Shutterstock.