People have marveled at the possibilities born out of the Internet of Things for some time. But really, the scale of what it can accomplish in the industrial sector dwarfs the smart home capabilities of a Nest thermostat or the wearable innovation of a Fitbit.
The possibility of leveraging the data generated from billion-dollar machines communicating with one another creates tremendous potential for making our world more sustainable, efficient, and safe. The scale of the Industrial Internet of Things (IIoT) makes it uniquely complex – bigger problems with more expensive equipment require bigger solutions with more intricate, more connected technology.
In the industrial sector, IoT is often about bringing antiquated processes into the modern era so we can bring things like new foods, consumer products or services or alternative energy forms to market more quickly. Many of the manufacturing plants and oil refineries we work with today are running decades-old equipment.
This becomes less and less sustainable as the equipment gets older and the skilled laborers operating it age each year. Parts are harder to find, data from these systems become too hard to integrate into other systems and industrials can't sustain the cost of running two separate systems and teams for OT and IT.
See also: Will blockchain drive the fourth industrial revolution?
But IIoT is also about data and improving overall efficiencies in various processes, either to drive costs out or to increase production. This leads to more competitive companies driving new innovations faster. While the ROI from IIoT is still in its infancy, an example I can point to I saw recently involved a business partner using data and real-time analytics to monitor and optimize the performance of just one industrial kiln, which alone saved the company about $300K a year. That is an incredible example of the value of IIoT in action. 
A more standardized infrastructure is needed
However, to realize more of these benefits, as an industry, we need a reliable and standardized infrastructure upon which to run these very IIoT components, since at its core IIoT is a journey where new solutions are integrated with old ones. This type of integration may be common in today's data centers, but the same cannot be said as the infrastructure extends down through the factory floor.
The infrastructure of tomorrow needs to be virtualized, downtime-proof and easy to operate. Why? Beyond the physical requirements of the infrastructure, the technical skillsets of industrial operators need to evolve even further – in parallel with the rate of innovation of the equipment.
Beyond common standards, the other large barrier to advancing IIoT is security. Even if we had common standards  — which we don't today — until we as a sector figure out how to shut down or detect vulnerabilities in more connected systems, people will fear IIoT and all we can achieve with it, as the potential risks will push them too far out of their comfort zone.
Like cloud before IIoT, not everyone embraced innovation at the same rate. However, those who did invest in it early are now seeing the fruits of their labor on a larger scale than their peers who were slower to adopt. Similarly with IIoT, early innovators are working on trial projects, learning and adjusting as they see the potential for faster product development times, new business models and new ways to save money, while the slower adopters are still contemplating how much value IIoT can bring and how to get started.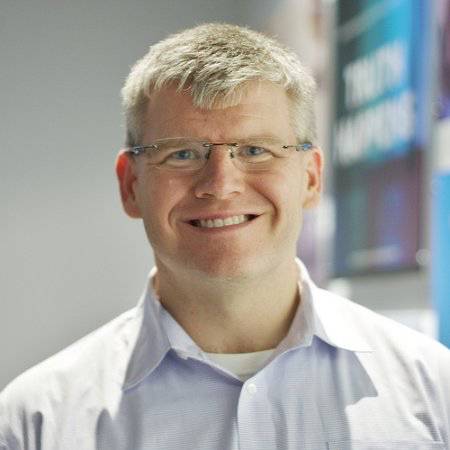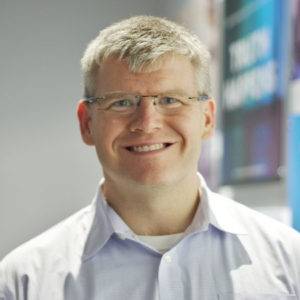 Industrial IoT can enable a greater good
As we move forward as an industry, however, we also need to be conscious of the wake we create with this sort of disruption. One of the problems we're potentially creating as an industry is the one we are actually trying to solve: by connecting devices we're expanding our networks, but we're also putting more eggs in one basket.
Think of a set of holiday lights – when one bulb is out, often the entire string goes out. In this hyper-connected, IIoT environment, more than ever, we need to think of the implications of an internet failure. The costs could be devastating to people, to businesses, to sectors like commerce and, in some markets, to entire economies.
These are concerns that are unsurprising when we consider how great of a transition we're trying to drive for the industrial sector. A consumer may be concerned that his or her Nest may be feeding too much personal information to Google, but an operator of an oil rig needs to be concerned that he or she isn't opening up an operation to hackers that could shut down a city's access to oil.
These are concerns to pay close attention to, yes, but we must also recognize the greater good we're enabling. This same oil operator stands to also create efficiencies that could drive down the price of gas and bolster local economies with a switch to IIoT and the more streamlined network of devices and technologies that go along with it.
It's this scale and reach that make the Industrial Internet of Things a matter the population at large needs to be concerned with as opposed to just the everyday consumer – and it's the job of the technology community to ensure IIoT's growth and evolution is occurring at a pace that exposes us to its benefits more than to its vulnerabilities.
The author is vice president – business line management at Stratus Technologies, a major producer of fault tolerant computer servers and software.