Snapchat is the tech darling of the moment. The private messaging service turned down a $3 billion acquisition from Facebook and may still be negotiating a large investment from Asian messaging giant Tencent that would presumably value it even more richly. It's users are receiving more than 400 million pictures a day and has a growing user base centered on teens and young adults.
Sure, Snapchat seems kind of trivial. You can send picture or video messages to a friend that will self-destruct a few seconds after they're received. Who wants to use a service where you can't record and share your favorite moments in picture form for eternity? Why has a simple messaging service turned into a world beater (for now) that has everybody clamoring to use it, wanting to throw boatloads of cash at it and wondering if it will ever make money?
The answer is simple: Snapchat is the perfect service for the time. It has come along just as three very distinct trends on the Web have come to maturity, and it's milking those trends for all they're worth.
The Visual Web
First, Snapchat is for and of The Visual Web. Visual Web companies are worth billions of dollars even if they haven't made a cent in their existences. Google+, Pinterest, Facebook, Flickr and Twitter are all of the Visual Web and all of road the trend of sharing pictures and media with each other straight to the bank (in Pinterest's case, will ride to the bank eventually).
If we look back at the history of Facebook, the biggest takeaway as to why it became the social behemoth that it is today is that fundamentally, Facebook was the biggest and best way to share pictures of yourself and friends on the Internet. Facebook was built on pictures, and today retains one of the largest daily picture-upload volumes of any site on the Web. Social sharing through pictures was the defining movement and growth engine of Web 2.0.
Snapchat takes advantage of that in the Web 3.0 era, where mobile is the growth engine, fundamentally altering how people interact with information and each other. The "snap"—what Snapchat calls its private messages—is derivative of the SMS text message and instant messaging applications.
The Illusion Of The Private Web
Facebook was everybody's favorite social network. Then it started messing with people's privacy in the pursuit of the almighty dollar. Now many people are skeptical of Facebook's stance or what exactly they are sharing with the social platform, its partners, third-party apps, advertisers, potential employers or the federal government. (Even—maybe especially—teens.)
Let's face it: there is no privacy on the Web. Only the illusion of privacy. And recently, even that illusion has started to break down.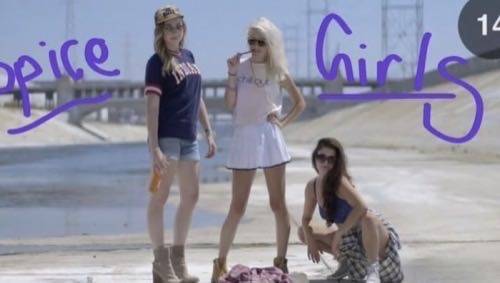 The myth of the private Web was finally put to bed this year when revelations of spying and snooping by the National Security Agency came to light. To a certain degree, nobody on the planet can really hide information from the NSA if they want to continue using the Internet. The NSA feels it has the right to monitor you and your loved ones on the Internet and will send requests to the likes of Google, Microsoft, Apple, Yahoo, Facebook, Twitter or any other relevant tech company to get the information it feels it deserves. Privacy? The U.S. government apparently doesn't believe in it.
Then you have the classic Web way of making money: "If you're not paying for it, that means you're the product." Meaning, if you're using a "free" but ad-supported service, the company is selling your eyeballs to the advertiser. The advertiser then wants any and all information about you that it can get so as to serve you more relevant ads so you will, you know, buy more stuff.
The Web is built on free. The Web is built on advertising revenue. Google, Facebook and Twitter have all made big money off your eyeballs.
That said, the user backlash against the lack of privacy on the Web has been significant and gaining steam over the years. Every new revelation about Facebook privacy issues brings a new furor. Every new report on the nefarious activities of the NSA makes people just a little bit more scared to share on the Internet.
This is the environment in which Snapchat thrives. The selling point of its snaps—true or not—is that once a snap is opened and subsequently disappears, it's gone from the world forever. Snapchat becomes the Mission Impossible of the next generation of technology. While the absolute privacy of Snapchat is at best questionable—it's fairly easy to screenshot an incoming snap on just about any smartphone, and the images also frequently linger in cache storage—the idea that it's private is a big part of what entices people to use it.
The Next Generation Of Messaging
AOL was really one of the first to create a mass market communications platform on the Internet. Through the AOL chat rooms and instant messaging systems of yore (dating back to the early 1990s), the Internet evolved into a place that really could change how people communicated. That's why messaging startups keep cropping up and why companies like Google, BlackBerry, Apple and Microsoft have their own proprietary messaging apps.
The problem with these messaging apps, though, is that they often lock you into walled gardens. Apple funnels most messages through its iMessage product, whether the user wants that or not. Google recently replaced the default SMS app in Android with Google Hangouts. Microsoft wants to trap you in its own world.
Snapchat, along with the other hot messaging startup WhatsApp, fundamentally break this model. They are available free and work across Android, iOS and Windows Phone. They don't lock you into their company's objectives and are not really trying to sell you anything (which will be a dubious business going forward).
While it is true that Snapchat's demographic tends to skew younger, that does not necessarily mean that Snapchat's success is built on tweens, or on sexting. While teens and sex certainly don't hurt Snapchat's growth, they're also not the full picture, so to speak.
Free, mobile and open, private and visual. These are the trends that are hot on the Web right now. Snapchat is the epitome of all these trends coming together. Its popularity may be a thing of the moment—as are the snaps it's based on—but it's rare to see a company position itself in line with major Internet trends in such an effective way.