While the down economy continues to hurt funding to our schools, more and more teachers are looking to web-based services to help educate their students. Whether it's through open resource projects like CK-12, virtual classrooms like those in Second Life, or through the repurposing of tools like Twitter, millions of teachers are finding innovative resources to engage their students. If you're a teacher, here are seven great tools to get you started.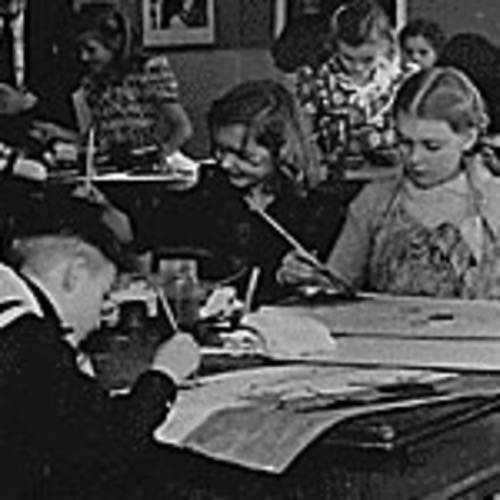 1. Scitable: Geared towards advanced high school and college science students, Nature Education launched Scitable to provide free online access to more than 180 overviews of key scientific and genetics concepts. The tool consists of a 220-article content library (often cited from members of the Nature Publishing group, more than 200 virtual classrooms set up by teachers across the globe, and a mentor network of experts poised to answer student questions. Educators and students can upload their own content for exploration and discussion, while the content library provides a number of articles accepted as valid sources at the university level.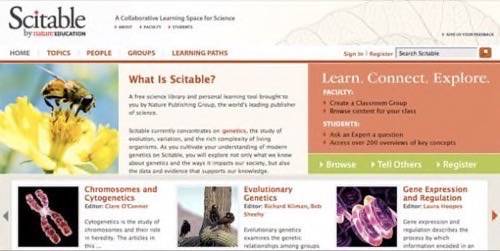 2. Edutopia: The George Lucas Educational Foundation launched Edutopia in the hopes of creating educational best practices for multimedia in the classroom. The site includes online polls, curated blogs, assessment tools and a dedicated magazine for educators at the K-12 levels. The 2009 Webby Award winning site's best content is in its library of high-production videos for teachers and educators.
3. LearnHub: LearnHub is a network where members can create their own communities, share lessons, chat, create tests and tutor each other online at no cost. Schools create their own virtual classrooms where students complete assignments, play games and share photos and text. One of the great features of this site is that the site's report generator allows teachers to track users' progress. While the content is not as in-depth as Scitable's, this is a good site for standardized test preparation and basic K-12 education exercises. For more examples of test preparation sites, see our RWW list of resources.
4. Moodle: Moodle is a free open-source course management platform designed to help teachers create better online resources. Microsoft Education Labs recently announced a new Live@edu plug-in for Moodle. Now in addition to providing lesson plan, assignment and quiz-making tools for teachers, schools also gain access to Outlook Live for e-mail, Office Live Workspace for document sharing, Windows Messenger for chat and Windows Live SkyDrive for 25 GB of storage. This tool is slightly more advanced than some of the others in the industry, but it does offer a number of scalable solutions.
5. Edmodo: Edmodo is a private micro-blogging service for schools that allows teachers to edit privacy options within their virtual classrooms. Educators generate a join code and students log-in to chat, link to files, share notes and check their collective calendars for upcoming exams, quizzes and Pro-D days. While some of the other tools we've presented offer an open-access learning environment, this invite-only service offers students the chance to utilize web-based multimedia tools while allowing teachers to control an online discussion's security.
6. YouTube Edu: YouTube Edu allows students and educators to access lectures from leading educators across the country. For example, Yale and Brandeis University professors upload their lessons for public enjoyment. One of the most popular Channels is the National Programme on Technology Enhanced Learning – a collaboration launched by the Indian Institutes of Technology and Science in Bangalore.
7. ESL Video: ESL Video allows language educators to create quizzes from virtually any video on the internet. From here they can embed their quizzes into their classroom sites or redirect students to the ESL Video domain. Teachers tailor their video quizzes to specific learning units or create simple vocabulary quizzes like the one I made below using YouTube videos. While this tool may not be as sophisticated as some of the above services, its merit comes from the fact that teachers can incorporate pop culture products into their lesson plans with very little effort. Judging by the fact that the below Miley Cyrus video has more than 92 million YouTube views, teachers may be able to harness this tool to ignite a love of learning.


Let's be honest here, you're the educators! If you've got your own favorite resources, add them in the comments below.