We have met our share of secretive startups over the years, but few have been as secretive about their plans as Siri, which was founded in December 2007 and did not even have an official name until today. Siri was spun out of SRI International and its core technology is based on the highly ambitious CALO artificial intelligence project. Today, Siri announced that it has raised an $8.5 million Series A financing round, led by Menlo Ventures and Morgenthaler Ventures.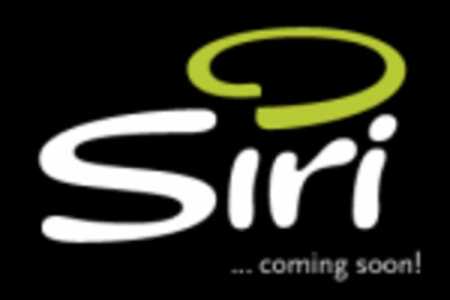 We got a chance to talk to Siri's co-founders Dag Kittlaus and Adam Cheyer today. Both Dag Kittlaus, who is the company's CEO, and Adam Cheyer, Siri's VP of Engineering, bring an impressive background of experience in the mobile industry and artificial intelligence research to the table. The third co-founder of Siri is Tom Gruber, a well-known expert on artificial intelligence and interface design. Siri's 19-person team has been recruited from companies such as Google, SRI, NASA, Xerox PARC, Motorola, and Apple.
What We Know
We tried our best to get some information from the tight-lipped co-founders, but we were only able to get a few details out of Dag and Adam:
Consumer play: Siri is working on commercializing the results of the SRI-led CALO project. This project was part of a DARPA program call PAL. The goal of this project was to synthesize the current state of artificial intelligence research and to develop a "personalized assistant that learns."
Goal: Siri wants to change the 'personal interaction paradigm' for the internet. Tom Gruber has talked about the need for this at length during a talk at SemTech 2008 earlier this year. In this talk, Gruber focuses on bringing 'intelligence to the interface' and creating products that are personalized and context-aware. Judging from this and the work of the CALO project, we expect Siri to have a strong information management aspect, combined with some novel interface ideas.
Mobile: Based on our discussion with Dag Kittlaus and Adam Cheyer, we think that there will be a strong mobile aspect to Siri's product and at least some emphasis on location awareness. Siri's beta signup page seems to confirm this suspicion.
Partners: Siri currently has 12 hardware and software partners, all of which would be "names you already know."
Launch: Siri is planning to release a public version of its product in the first half of 2009.
What Will Siri Do?
For now, that's all we know, but feel free to speculate about Siri's product in the comments. You can also sign up for Siri's public beta here.