Screen cast videos are one of the most powerful ways to show off anything on the web. They are also quite difficult to do well. That sounds like a pretty sweet spot for specialization and sure enough, a new class of freelancers is emerging to fill the demand.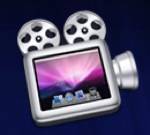 In this post we look at the work of four of our favorite screen casting freelancers. We think you'll enjoy their work and we hope that you can point us to some still undiscovered people making this kind of magic.
The Pioneers
Jon Udel, who used to work at Infoworld and is now at Microsoft, is widely considered the granddaddy of the screen cast. Another strong old schooler is Don from Screencasts Online, a site that has free and subscription tutorials about how to use a Mac. Don uses ScreenFlow, a wonderful Mac app you can buy for $100. We've been using Screenflow lately to make some screencasts ourselves.
The first freelance screencaster available for hire that we discovered was Molly McDonald, whose work at DemoGirl has made her the go-to screen caster for hire for many startup companies of late.
Here's a sample of her work, a screencast demo of mixtape site 8tracks.
The Up and Comer
Colin Sproule at InternetJogging has been making a number of great screencasts lately, most of them about using the Mac single app browser Fluid. We discovered his work when he made a great video about Muxtape in Fluid.
Here's another one he made about using Fluid and Threadless together.
You Just Missed Him
Michael Pick was one of the inspirations for this post, but now that we take a look we find that he's no longer available for freelance work! Pick's been hired full time by Automattic, the makers of WordPress. While we are happy for him, we are dissapointed that we won't be able to see his work around the web about apps in general. His departure from freelancing leaves a big hole in the market.
The Champs
The reigning champs of freelance screen casting have to be Common Craft. This Seattle consultancy found a hit formula in stop-motion line drawn illustrations telling stories about web apps. Their first, RSS in Plain English, is still the best way to explain RSS that we've seen yet. The production value is downright quaint compared to the more professional work they are doing now.
Common Craft's charming storytelling skills have lead to jobs from a list of companies, including Google and Twitter.
Here's Our Best Effort So Far
We just bought ScreenFlow ourselves and it's so much fun to use! Here's one video we made for a post this week. We're just starting to learn how to do this, but ScreenFlow makes it really easy.
There's Huge Demand
Proficient screen cast producers should be cleaning up right now. There is so much untapped demand for this kind of service. Who else do you know that offers this kind of service?
Want to be that person? Check out Beth Kanter's fantastic screen cast tutorial wiki. (See this awesome screen cast of Beth's, in fact.) The future of screen casting is wide open, but we sure are glad there's some great examples already for all of us to take inspiration from.