It's a common dilemma for startups: you want to be able to provide excellent customer service and support to your early customers. You want to hear their feedback. You want to address issues folks have quickly and respectfully. You want to fix bugs right away. You want to make customers happy, loyal users.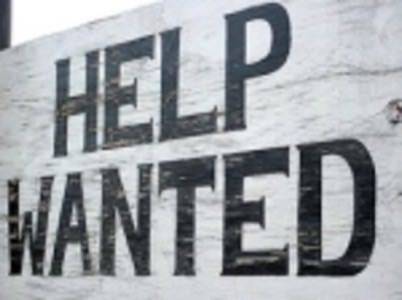 Often early customer service comes in the form of personal communication from founding team members, particularly when your startup is still small. But as your customer base grows, that sort of very personalized customer service just doesn't scale. It gets harder to answer questions promptly. And key team members have more on their plates that make responding to email inquiries individually challenging.
The Dangers of Outsourcing Customer Service
The temptation might be to outsource some of your customer service tasks. But is that the right approach for a startup? In his MBA Monday post today, VC Fred Wilson addressed the question of outsourcing, and indeed for many companies, customer service and tech support seems to be something that is readily "shipped" elsewhere. But by outsourcing those services, startups can miss out on an opportunity to hear valuable input from customers and to further hone their product.
Wilson writes, "we do not believe startups should outsource this work until they are "all grown up" (whatever that means). Customer service and tech support are the best way for startups to talk to their customers. Sometimes it is the only way startups get to talk to their customers. And customer feedback is so very important to startups so it is critical for them to do this work in house."
In a blog post this summer, Soundcloud evangelist David Noel wrote about the things that that startup does in order to help scale customer service. He notes that "In the month of June, we processed close to 2000 email threads (can be one email reply or more) and had around 200 interactions on our GetSatisfaction forums. These include feedback, questions, bug reports, feature requests, pre and post sales questions. We make sure every single one email gets answered by a member of the team within 24 hours. Response times for Premium users usually ranges between 1 minute and 12 hours."
"This is extremely hard work every single day, weekends included," Noel notes. "The upside: happy and frequently stunned customers."
The importance of receiving support from a human (and not say, simply an auto-generated email response) is paramount. But it's also good to have as many answers available on your website too – an FAQ, perhaps, a user manual, or a Q&A forum.
Wilson concludes, "If you don't have the skills on your founding team to do that work, go find people who do and either hire them or bring them onto the founding team." This doesn't necessarily mean that you hire a customer service department per se. But it should serve as a reminder that in a startup, where folks wear many hats, that lots of people – developers, founders, and salespeople – see themselves as customer service.
Do you have any tips or experiences on how to scale customer service at a startup?