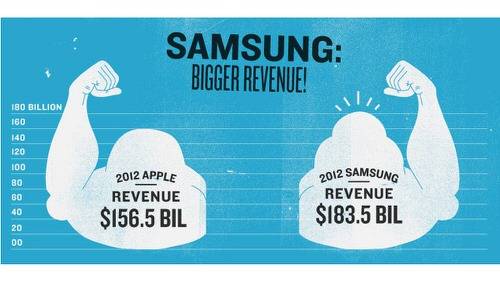 In the smartphone wars, Samsung tops Apple across nearly every metric, except perhaps the most important one of all: profits.
2013 could be the year when Samsung takes that crown as well.
Samsung already has more revenues and more people – and it spends more on Research & Development and marketing. Oh and it sells more smartphones than Apple does, too. Perhaps most importantly, though, Samsung's smartphone sales are growing faster than Apple's.
A new infographic from MBAOnline crystallizes the rise of Samsung and its chances of becoming the undisputed King of Smartphones.