Recently we noted that some large enterprise software companies were calling SaaS a fad that would soon pass away. We theorized that they were doing this not because they actually believed it, but because SaaS is a fundamental threat to the old way of doing business that they dominate. In this post we look at some of the traditional enterprise vendors who are taking a different approach – embracing SaaS and competing in that market.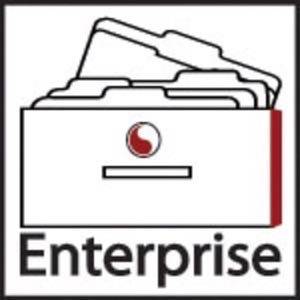 Warm And Comfortable Frogs
If you run a traditional enterprise software company, you have plenty of reasons to feel warm and comfortable:
1. Your conservative customers agree with you that change is bad and new technology is a terrible risk. (The people among your clients who don't agree with this won't be talking to you, they will be busy innovating – so you won't hear an opposing view).
2. Your Annual Maintenance Revenues continue to grow, as clients cannot risk a problem with software that is mission critical and complex. As your product is now quite stable, the profit margin is wonderful. (You don't notice that the SaaS barbarians are scaling your castle walls using these fat margins as ladders, saying: "Our SaaS monthly cost is less than your current AMC".)
3. Your Professional Services business continues to grow. Conservative clients prefer to go to the company that built the software, rather than a third party, so you can eat into your ecosystem whenever you have a revenue short-fall. (The fact that the software needs this much implementation hasn't gone unnoticed by the SaaS proponents).
In this benign financial environment, you look at a downturn as a good time to emphasize words like "tried and tested, stable, enterprise, integrated, customized, safety" and so on. You can assume that any drop in License Fee revenue is simply a cyclical problem, that good times will return automatically.
The frog in the slowly boiling water also feels warm and comfortable for a while…
It Is Hard For Old Timers To Get SaaSy
Repeating old mantras in the face of fundamental change is natural, because making that change is really, really hard:
1. Putting SaaS financing on an old product is simply the ASP model and that is terrible economics. You will report horrible results to investors for a long time before it turns positive.
2. However carefully you position your SaaS offering versus your traditional product, you will legitimize SaaS to your conservative clients and hasten the decline of your traditional business.
3. Your current client base is not much help. You need to position the new SaaS offering for a new market, where you will be competing on a level playing field with the start-ups.
Lou Gerstner observed in his famous book on IBM's turnaround in the early 1990s, "Teaching The Elephant To Dance", that culture is everything. Big companies need to learn to act like start-ups again.
IBM: Still Dancing
Lou Gerstner's culture shake-up must have been more than temporary, for once again we see IBM, as big and as old as it gets in IT, leading from the front. Just like they embraced the PC as it threatened the Mainframe and then embraced Linux and open source, so now they are embracing SaaS. This is despite facing all the risks described above.
IBM can be bold primarily because the most critical culture that Gerstner brought back was talking to the client to find out what they want. You can always find some people in a big client who support the old way. But if you have a conversation at senior management levels and contrast SaaS with the old model, you will find tremendous enthusiasm for SaaS.
IBM's move into SaaS is complex, as they are a big company with many moving parts. They are also experts at extending the life of really, really old technology with a tweak here, an image make-over there. AS/400 anyone? IBM is also very good at packaging up all the pieces in a way that clients find attractive, with a few little bits of high value "special sauce" added to all the free and commodity bits in the package. In other words, IBM knows how to make money whichever way the wind blows.
Vignette: Rejuvenating Their Enterprise CMS Brand
Anybody remember when CMS (Content Management System) was the hot technology? If so, maybe you bought stock in Vignette when they did their IPO in February 1999. If you sold before March 2000 you did pretty well. Since then of course, the VIGN stock price has suffered the Dot Com bubble burst and nuclear winter.
For a while Vignette used their IPO cash hoard to buy up smaller cash-strapped enterprise vendors for bargain prices. That seemed like a street smart thing to do, but then SaaS came along to take away some of the fun. Then in April 2008, Vignette changed tack and acquired Vidavee, a SaaS player in video content.
Vignette is well-placed to do more. They have cash in the bank, positive cash flow, they have always understood what enterprises want from the Net and now they can make more aggressive moves in SaaS.
How Is The SaaS Pioneer Doing?
Next week I am at the Salesforce.com Dreamforce 2008 event in San Francisco. Salesforce.com has done more to build the SaaS market than anybody. They are in an interesting position. If we view this as a battle of Romans (big, established enterprise vendors) versus Barbarians (pure play SaaS start-ups), Salesforce.com has the scale of the Romans and the positioning of the Barbarians. It should be an interesting week.