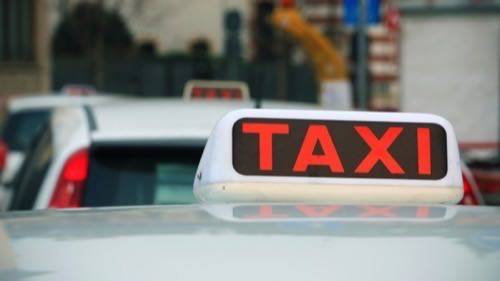 You know businesses are in trouble when they have to rally customers in a social media campaign to defend themselves against government regulators. While that strategy may generate lots of tweets, three San Francisco livery and ride-sharing businesses are about to find out just how much it will or won't impress city bureaucrats.
Last week, Lyft, SideCar and Uberwere each cited $20,000 by the California Public Utilities Commission (CPUC) for running unlicensed taxi services. The services have 20 days to pay the fine or appeal.
Making matters worse for Uber, two drivers for San Francisco-based Luxor Cab have filed a class-action lawsuit, claiming the high-end livery service is unfairly taking money from the pockets of traditional cabbies by not playing by the same rules.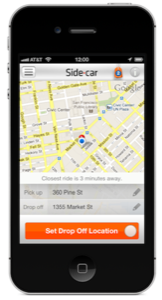 The Issues
The companies – which all use smartphone apps to let customers arrange rides, argue they are not taxi services and thus don't have to play by those rules. Uber works with limousine and taxicab drivers, while Lyft and SideCar matches regular motorists with would-be passengers. All three companies take a cut of what people pay drivers.
To state regulators, if a business dispatches a motorist to pickup a passenger, then the company is a taxi service that has to be licensed and meet insurance requirements. Drivers need permits requiring clean driving records.
"This is a matter of public safety," Jack Hagan, director of the CPUC's Consumer Protection and Safety Division, said in a statement. "If something happens to a passenger while in transport with Lyft, SideCar or Uber, it is the responsibility of the CPUC to have done everything in its power to ensure that the company was operating safely and according to state law."
Faced with fines and an order to stop operations, Lyft and SideCar have sent emails pleading with users to call or email the CPUC and governor's office to voice support. Lyft is asking fans to sign an online petition in support of "peer-to-peer ridesharing," while SideCar is asking users to show their support on Facebook and Twitter.
"The economic, environmental and community benefits that services like Lyft bring to local communities are worth fighting for – and now more than ever before we need to stand together," John Zimmer and Logan Green, cofounders of Lyft parent company Zimride, said in the email.
True enough, as San Franciscans love to complain about the high prices and poor availability of local cab companies. But the new service's attempts to skirt the rules are pretty transparent.
Lyft and SideCar, for example, claim rider payments are voluntary "donations," so they're not technically in the taxi or livery business. But both companies work hard to share "suggested" donation amounts, and with social-rating systems, riders who don't pay up are unlikely to get rides.
Those explanations, nor tweets, emails and phone calls from riders – don't seem impress the CPUC or the Taxicab, Limousine & Paratransit Association that represents taxi drivers in San Francisco. "Why should someone who refuses to play by the rules be able to take business away from someone who does?" asked Alfred LaGasse, chief executive of the TLPA, in a statement in support of the suit against Uber.

To taxi drivers trying to make a living, competing against each other was tough enough, but going up against unregulated rivals has made things much worse. "It's cab anarchy," a Yellow Cab driver told me.
The Rubber Meets The Road In San Francisco
San Francisco is not the first city to deal with tech-driven disruption in the cab industry. Uber was forced to end a test in New York City after resistance from city regulators. The company is also facing similar problems in Chicago and elsewhere.
But San Francisco is ground zero for startups trying to use technology to remake markets that have failed to modernize. Taxicab companies could have built their own smartphone apps. But seeing that they didn't even install rear-seat credit card readers until it was required by the city this year, they are more likely to whine to regulators about protecting their monopoly until forced to do otherwise.
The city has yet to rule on ride-sharing services. The San Francisco Municipal Transportation Agency is still investigating, and taxicab companies are lobbying hard for the status quo.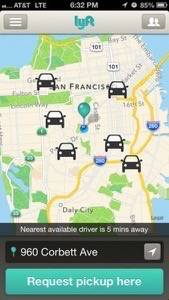 Problems With Lyft, SideCar
Nevertheless, the taxi industry's competitors are far from perfect.
Uber is often credited with being reliable and pleasant, but punishingly expensive for regular folks (Hollywood stars and Silicon Valley moguls love it). And by skimming the most profitable customers, the argument goes, Uber makes it harder for regular taxis to make a living.
Lyft and SideCar are still immature companies and the experiences can be much more variable. After signing up for Lyft two weeks ago, I've yet to be allowed to use the service because of a shortage of drivers. If I agreed to be a driver, apparently, then I could get started immediately.
With SideCar, rides are not always easy to come by. The two times I tried to use the service, I actually found it faster to jump on the bus rather than wait for a ride.
Safety First?
And then there are the safety concerns. Strangers sent by a for-profit company are picking up passengers who trust the service to make sure they're protected. That means a car that meets minimum standards, a driver with a clean driving record, and adequate insurance coverage.
Lyft and SideCar say they have their own car-inspection and driver-screening processes that includes background checks and making sure drivers have valid licenses. Lyft also says its has $1 million per incident in supplemental liability insurance. But mostly the services rely on their ratings systems to weed out bad drivers.
But none of that has been approved by a government agency, while taxis have to meet specific requirements and submit to government verification. Inevitably, one of these cars will get involved in a serious accident. What happens then? Who is liable if a rider is killed or maimed? The taxi industry is regulated to address just these sorts of issues.
Just because Lyft, SideCar and Uber use smartphone apps to call cars they don't happen to own does not give them a free pass from ensuring user safety and competing fairly. And no matter how bad traditional taxi service may be, or how many users tweet in support of app-driven alternatives, that should not change.
Lead image courtesy of Shutterstock.