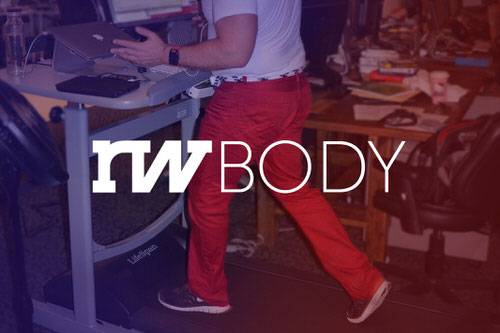 This is the first post in ReadWriteBody, an ongoing series where ReadWrite covers networked fitness and the quantified self.
I'm on a treadmill and I can't seem to get off of it.
That's a metaphor, actually. I am, as it happens, on a literal treadmill—a treadmill desk, part of the technological toolkit I've assembled for a four-month-long experiment on myself I'm conducting publicly, here on ReadWrite. I can hit "pause" and hop off anytime. But I don't want to.
The challenge: Using the plethora of apps, gadgets, and networked services that have sprung up to turn our bodies into nodes on the data net, can I drop 20-25 pounds and get in the best shape of my life?
I'm looking at a steady diet of metrics, a strict regimen of oversharing, and a disciplined approach to data capture.
Oh, and maybe some attention to workouts and nutrition.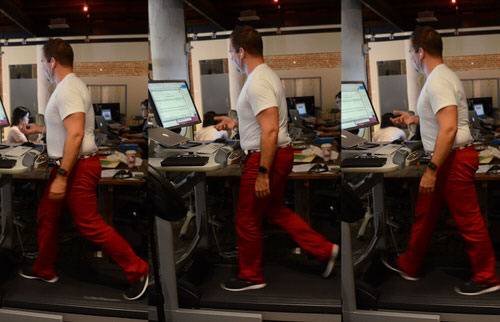 Stuck At One Speed
Back to the treadmill. So far today, I've walked 10.82 miles on a LifeSpan TR1200-DT5 treadmill desk. (LifeSpan lent ReadWrite this model for editorial review during the period of my experiment.)
That feeling of going nowhere is familiar: It sums up how I feel about my fitness progress over the past couple of years. In 2011, I wrote about using social networks and fitness apps to drop from a weight of 258 pounds to 175—a number I hadn't seen on a scale since my teens.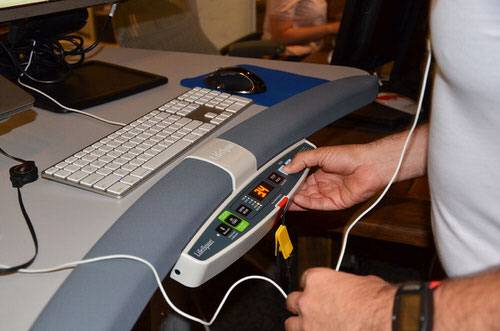 I wish I could say I held things there, but I haven't: My schedule changed, my discipline slipped, and I gained back 25 pounds.
At 200, I'm not in bad shape, but I'm keenly aware I could do better. That's part of the challenge, though: I'm already very active, and some cheese-related incidents aside, fairly strict in my diet. (Just ask my friends, whose photos of cronuts on Path are regularly greeted with my laconically judgmental comment, "Carbs.")
Tracked To Distraction
How does this relate to ReadWrite? As I noted in my first post on ReadWrite, the "entire world is becoming readable and writable"—and that includes our own bodies. Fitness trackers and apps have become part of our regular coverage. There's a new vogue for hardware startups on crowdfunding websites and, increasingly, conventional venture-capital sources, and many of them are fitness-related.
The smartphone is perhaps the ultimate fitness tracker, serving as a do-it-all GPS tracker, food logger, and digital personal trainer, thanks to an explosion of apps. And the quantified-self movement is seeking smarter ways to capture and make sense of all the data exhaust these gadgets and services are spewing.
(By the way, I recently ranted about how much I hate wrist-based devices. Despite my aversion, I'm currently wearing an EB Sync Burn to track calories, steps, and heart rate; I haven't found a less-intrusive alternative, and I wanted to be objective about testing devices that my readers might find useful, even if they aren't ultimately for me.)
Big Data Can Make Us All Smaller
As important as capturing data is, I've also found it vital to harness social networks. My Twitter followers and Facebook friends are used to hearing about everything from my daily calories burned to my gym soundtrack. MyFitnessPal, a food-tracking app I've used for years, is still a mainstay. I've added some newer apps, like Lift and GymPact, to reinforce my habits.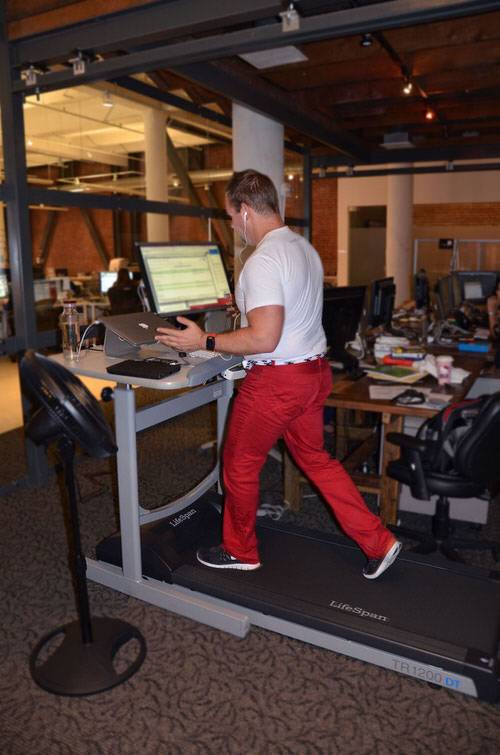 But what's changed since my last big fitness push has been the mass adoption of these services. Since 2011, for example, MyFitnessPal has quadrupled in size to 40 million users, while those same people have shrunk by a collective 100 million pounds, cofounder Mike Lee recently told me. His company is now trying to hire its first data scientist.
"We have a lot of data we can make meaning of," Lee said. "Obesity researchers are lucky to get a thousand people."
It may not be perfectly scientific, but we're running a lot of experiments on ourselves these days. MapMyFitness cofounder Kevin Callahan, whose company is currently running a series of online fitness challenges with running-shoes maker Brooks, is interested in whether "gamification"—adding game-like aspects to an activity like tracking fitness—will boost participation and deliver results for his users.
(Full disclosure: Callahan and I have a challenge on to see who can drop 20 pounds first. Follow me and Callahan on Twitter to track our progress through the hashtag #Lose20ByDec.)
"An Experiment Of One"
Ultimately, though, the body of research that matters most is always your own. That's a bit of wisdom I got from Steve Ledbetter, a San Francisco-based personal trainer and self-described "fitness nerd" who's better known as Coach Stevo.
"With quantified self, it's always going to be an experiment of one," says Ledbetter. "There's no other test case."
With the human body, there are so many variables to track—and too many to control for.
Some of Ledbetter's clients come in "with more gadgets than common sense."
"What I tell them is that what matters is the delta, the change, the trend," he says. "Only bad things happen quickly with the human body."
And so I carry on, one foot in front of the other on the treadmill. I've walked another two miles while drafting this post. What's the end goal of this experiment? The only aim I'm certain of is to learn something, and share it with you.
Correction: The model I tested is the TR1200-DT5, not the TR800-DT5. Apologies for the error.