Offering a shot of one-stop convenience, Starbucks began its roll-out of free Powermat wireless charging last week. The Seattle, Wash.–based coffee purveyor equipped roughly 200 stores in San Francisco with the technology, ahead of a nationwide launch next year.
I stopped by a location in Levi Plaza to check out the system and see if it lives up to the promise. There could be no in-between: It would either be a cool new convenience or a lame, over-hyped feature.
See also: How To Boost Your Phone's Battery Life
As I sat in the cafe, with my phone resting on the table that piped juice to it, the answer was clear. Starbucks should consider extra security; Frapuccino-fueled patrons are destined to jockey for a seat at one of these tables. After years of trying, wireless charging could finally be on the verge of going mainstream in a big, caffeinated way.
Getting Juiced Up At Starbucks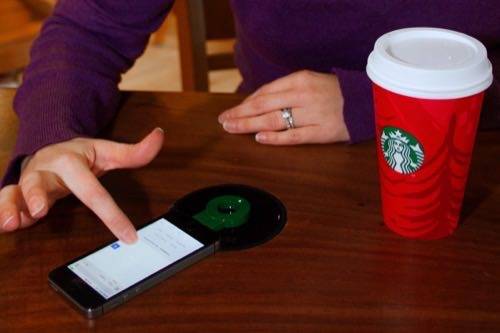 Wireless charging seems like a misnomer. People who have bought Powermat and similar products know that the main charging mat connects to a wall outlet with a cable. But it's still considered "wireless" because phones, handheld gaming machines and other devices can power up just by sitting on top of it.
At Starbucks, the mats (or "Powermat Spots") are built into some of the tables and countertops. Despite reports to the contrary, Daniel Schreiber, president of Powermat Technologies, claims the charging speed rivals cabled connections. I gave it a try, and found the charging action to be pretty speedy.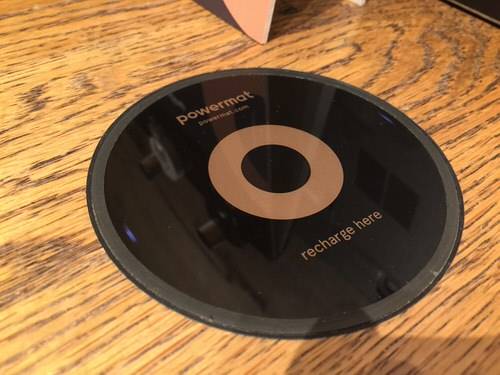 The downside is that few phones support Powermat charging out of the box. Some Lumia phones have it built in, and compatible backplates, phone cases, batteries and small Power Ring attachments are available under the joint Duracell-Powermat brand. The system offers some backward compatibility—if you have one, even an older unit, you'll be able to charge your device on Starbucks' tables.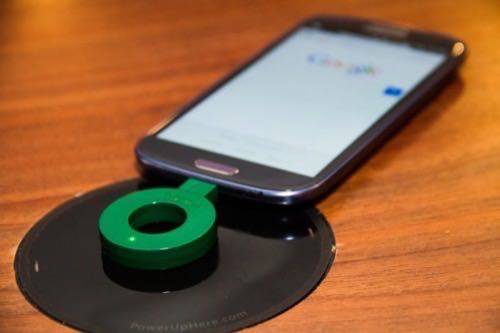 If not, you can still use the Starbucks charging surfaces. The store loans out Power Rings for free on the spot and sells them there too for about $10, if you'd like to own one. Duracell-Powermat also sells them online.
"You've got to have a complete system," said Matthew Guiste, Starbucks' vice president of in-store digital. "No one has taken the plunge, [but] we want to start giving manufacturers a reason to put it in their phones." The retailer has a habit of pushing technologies into the mainstream. Back in 2001, the business proselytized Wi-Fi, being among the first to offer it for free.
The chain's knack for popularizing tech was the main reason Powermat partnered with it. "Wi-Fi was not a known commodity then," said Schreiber. "They're in a place to educate consumers."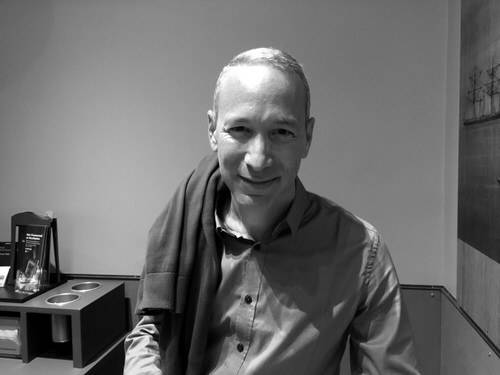 Education is needed. Wireless charging has been around for quite a while, but despite that, it still hasn't managed to gain traction with consumers yet.
Why Isn't Wireless Charging A Thing Yet?
Even though the electromagnetic technology behind wireless charging goes back a century, people still mess with cables and power adapters—now more than ever.
Poor battery life forces the hassle. Today, huge phones with larger batteries and power-saving tactics, like Android's Project Volta, try to prolong the longevity of our devices, but these are workarounds for batteries that just can't keep pace with advancements in mobile technology.
Processing power, new features and our demanding requirements for connectivity make us "more dependent on our devices," said Schreiber. "[But] it's reached a crisis point where the industry is bringing us new uses that we routinely disable to give us more battery life." The issue becomes worse with wearables, as tiny gadgets leave little space for big power cells.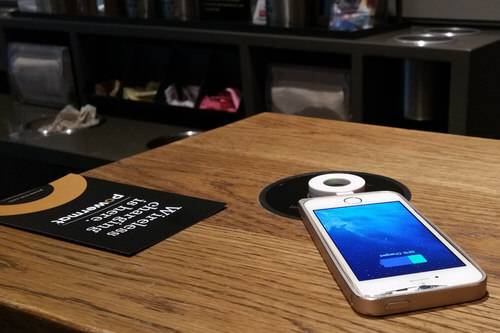 Wireless charging's convenience can help ease the pain of short battery life. Unfortunately, like the old video rivalry between VHS and BetaMax, warring factions within the industry prevent a universal standard from paving the way for wider adoption.
Earlier this year, two of the leading power consortiums—Powermat's Power Matters Alliance (PMA) and the Alliance for Wireless Power (A4WP)—made some headway by joining forces. Reinier H.M. van der Lee, director of product marketing at Broadcom, a key member of A4WP, told me then that it would lead to "dual-mode receivers," or gadgets that support both PMA's open standard and A4WP's Rezence standard.
But the deal left out a third, the Wireless Power Consortium's Qi—currently the most popular wireless charging option available in mobile devices. Devices like Samsung's Galaxy, Motorola's Droid and some Lumia phones offer built-in support.
All three standards essentially rely on the same technology. Coils (in mats) create electromagnetic fields that transmit electricity when receivers (in gadgets and accessories) sit on top. But their approaches vary, and none work directly with either of the others.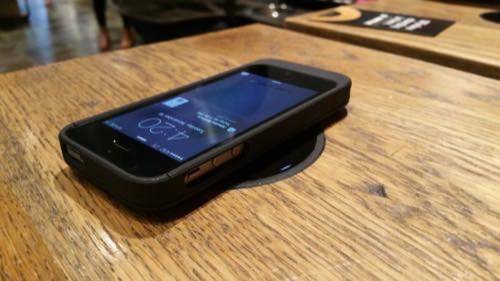 Rezence devices don't exist as consumer products yet, but even if they did, single-mode products wouldn't work on Starbucks' Powermat charging tables. (They'd have to be dual-mode.) Qi gadgets, the most prevalent so far, won't directly work either.
To cut through the complications, Starbucks and Powermat made a smart move: Those free Power Ring loaners come in a choice of micro-USB or Apple's lightning port. This cross-compatibility should cover most smartphones, and their in-store availability means people won't have to plan ahead.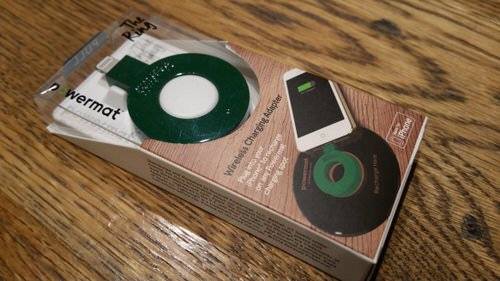 This simple decision gives every customer some wireless charging powers. It just so happens to spread the gospel of Powermat to a massive audience as well.
Powermat's Power Play
After starting out with test roll-outs in select stores in Boston and San Jose, Starbucks is ready to go all in with PMA now. Guiste calls Powermat "the perfect partner," thanks to its focus on commercial installations and managed support.
"What we got is not just a standard," he said. "We got launch partners and a managed network that can tell us what's going on, down to the location and the [specific] spot at that location."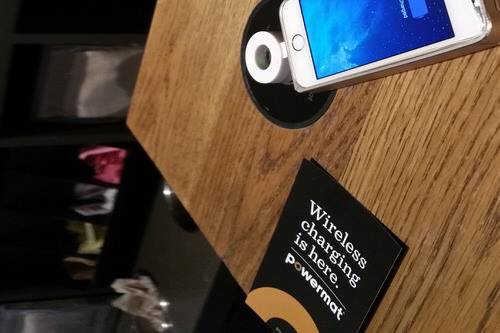 What Powermat got is a direct line to the vast market of coffee drinkers across the country. (Starbucks serves more than 5 million customers per day.) While obviously beneficial to Powermat, the strategy could also raise the profile of wireless charging overall, giving the whole industry a boost.
It may even compel the various camps to work together on a universal standard. If so, it couldn't come too soon. The already complex landscape of wireless charging could get even more complicated before long.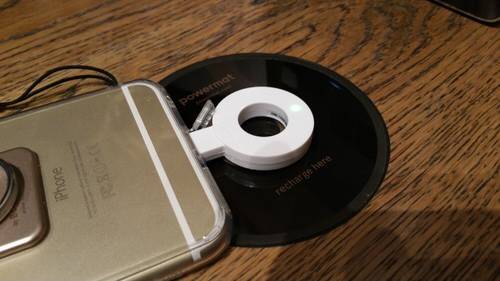 As cable-free power-ups work to establish themselves in the mainstream, fringe candidates have been trying to push it in new directions. Startups like Humavox and Ossia want to ditch the mat entirely, using radio frequency technology to transform charging into Wi-Fi-like affairs.
It's All Up In The Air
Humavox CEO Omri Lachman explained the design strategy behind his Eterna charging platform to me earlier this year: Users don't use mats, he said. Instead, they toss their devices in a box.
Those devices can vary, not just in variety, but size. With more than a little showmanship, he told me his company "didn't start off with these devices," holding up a smartphone. "We started with these," he said, pointing to a small in-ear canal hearing aid.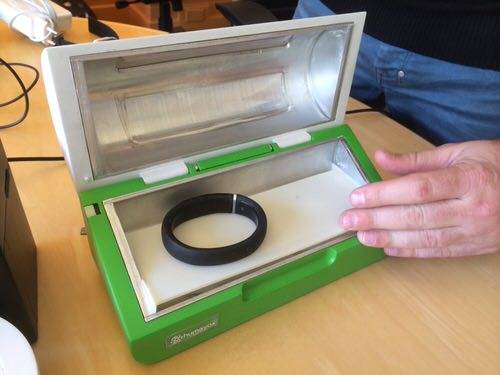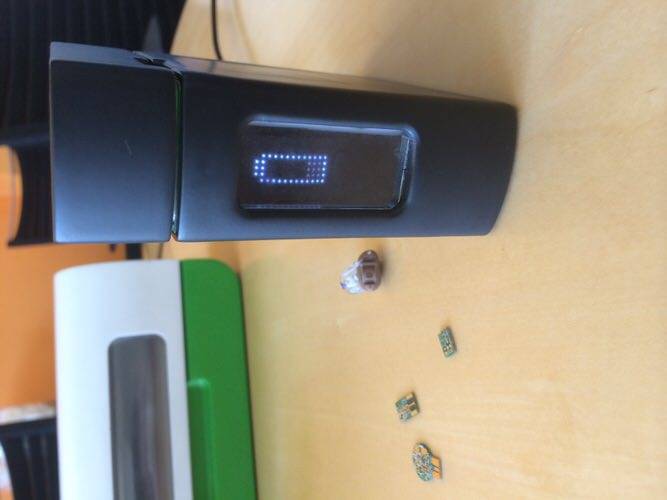 The components were designed to fit inside one of the smallest consumer devices imaginable, so it's not tough to see those tiny receivers embedded inside the compact casings of wearable gadgets, one of Humavox's target areas.
Another startup, Ossia, believes charging should work entirely over the air.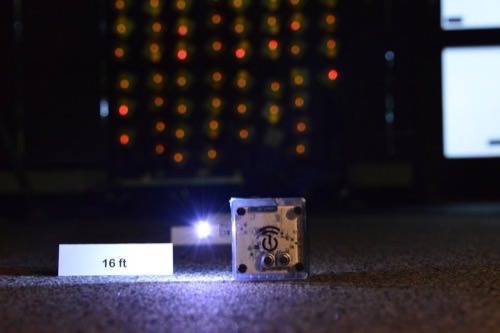 Though a bit slower than traditional charging, Ossia's Cota technology can supposedly transmit power safely over a distance. It has been tested at 16 feet, and the company claims it can work up to 30 feet.
Ossia has been making motions toward the smart home industry, hoping to power battery-operated sensors and other gizmos. In the controlled setting of a retail environment, Cota devices could theoretically start charging your devices the moment you walk in. But that scenario will probably take a lot of convincing to appease public concerns over safety.
If these emerging companies succeed, or the leading troika of wireless charging proponents get their act together, they could banish the drudgery of plugging in cables and power adapters once and for all.
We're not there yet. But Starbucks and Powermat took a big step toward that future. And until it gets here, at least now we can sip our lattes and charge on a table while we wait.
Starbucks coffee photo (cropped) courtesy of Starbucks; Ossia photo courtesy of Ossia; all others by Adriana Lee for ReadWrite