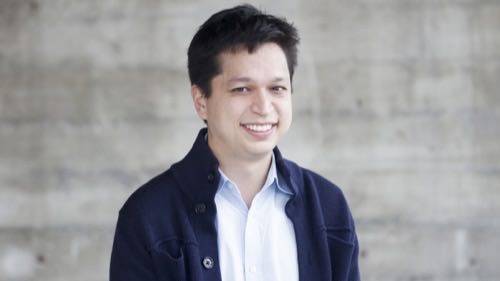 Pinterest's latest funding round boosts its total valuation to $3.8 billion, a number that might strike you as excessive for a social network that basically amounts to a virtual scrapbook.
But not if you've been paying attention to the Visual Web. This year, several image-heavy networks have been valued at or sold for $1 billion or more, almost like clockwork.
In early 2012, Facebook bought Instagram for the then mind-boggling price of $1 billion, a shocking twist ReadWrite described as akin to "winning the lottery." Tech bloggers everywhere speculated that Mark Zuckerberg was naively overpaying. Then in May, Yahoo bought Tumblr for $1.1 billion. For the aging Web company, buying into the Visual Web was the perfect way to attract a newer, younger audience.
See also: Let's Talk About Why Yahoo Really Bought Tumblr: Native Advertising
With its latest valuation, Pinterest has blown both of those previous prices out of the water. But even back in February, a similarly massive funding round had already raised Pinterest's valuation to $2.5 billion.
Evolution Of The Visual Web
The Visual Web, essentially, is made up of sites that value pictures over words. Images tend to generate more hits and attention thanks to the simple fact that it's a lot quicker to scroll through 100 photos than it is to scroll through 100 paragraphs. Visitors don't tire as quickly, which is why people spend more time on Pinterest than Twitter.
Plus, the Visual Web can be more lucrative, since visual ads can be less obtrusive than text ones. Instead of ads so obvious that some users go out of their way to block them (we're looking at you, Facebook), Pinterest has had to work to get users to notice its ads at all.
When Visual Web sites first surfaced, tech world veterans weren't sure what to think. By drawing atypical audiences that skewed teenage and female, Visual Web sites didn't track the status quo. And even though Pinterest, Tumblr, and others have since amassed audiences far larger and wider than this globally (Pinterest in the UK skews predominantly male), that hasn't stopped some bloggers from belittling Pinterest as "your girlfriend's" social network.
As a result, Pinterest went largely ignored until it surpassed the growth of just about every other network out there. All the better for the old guard to be blinded anew each time it announces its latest success.
It's not so much that pretty pictures inherently equal big bucks. It's that the Visual Web has found a way to attract young and female users in a way that existing sites never managed. It led Facebook to buy Instagram, a rival site that was luring away its coveted preteen user base. It led to Yahoo acquiring equally young, hip Tumblr. We don't know if anyone will ever be able to afford Pinterest, but if someone does make an offer, it'll likely emerge because they're not sure how else to attract female users to their site.
It's impossible to miss the effect the Visual Web has had on how we design, invest, and invent. I may not be able to predict the next billion dollar app, but I can safely predict one thing: it's going to have a lot of pictures.
Photo of CEO Ben Silbermann via Pinterest